Lewyckyj Clan Reunion 2008
On the weekend of June 28 -29, many members of the extended Lewyckyj family got together in the Eastern Townships of Quebec, Canada at Baturyn, a Ukrainian Plast camp. Many had not seen each other in years. There were parents and grand parents and uncles and aunts and cousins and second cousins and nieces and nephews to greet, meet and catch up with. Below are the pictures from that weekend, particularly the joint barbecue that was held on Saturday afternoon.
It took many months to organize the gathering, and it is hoped that there will be more such get-togethers in the future.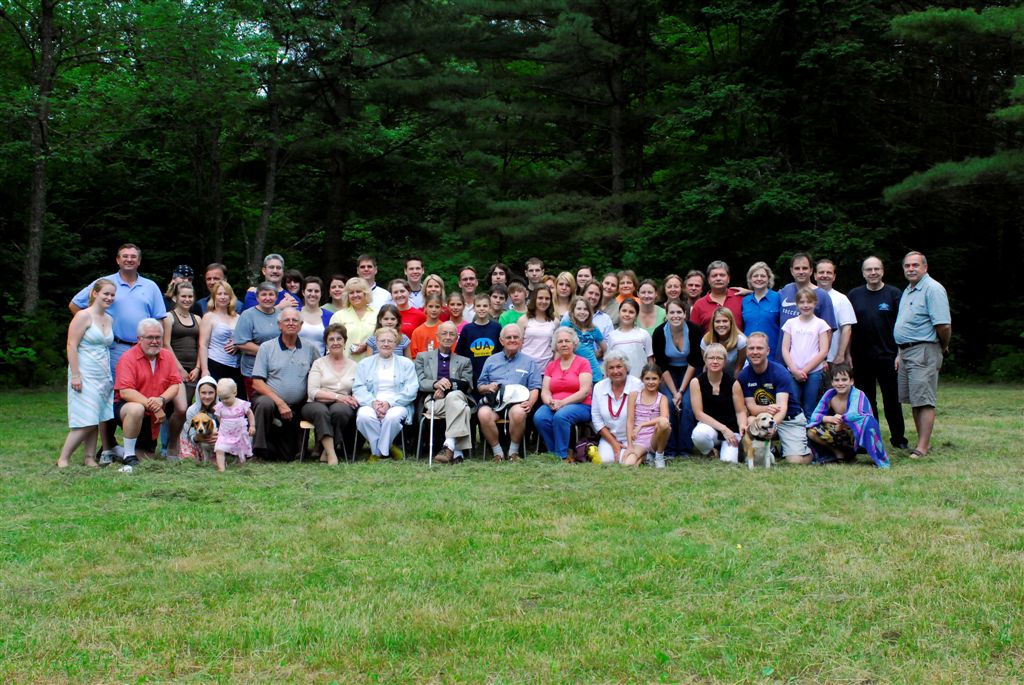 Everyone (I think) is in this shot. There might be one dog missing.....
If you right-click on the picture, you can save the high resolution version of this image