In August 2003, Roman, Peter, and I took a 1 week canoe trip through the Cabonga Reservoir in La Verendrye Provincial Park in Quebec. Our timing was perfect. The bugs had all gone by then, the weather was perfect, and fall had not yet come. Though the fishing was not great, we had a wonderful time getting away from it all and exploring the many hidden treasures of the reservoir. We did about 100 km in that week.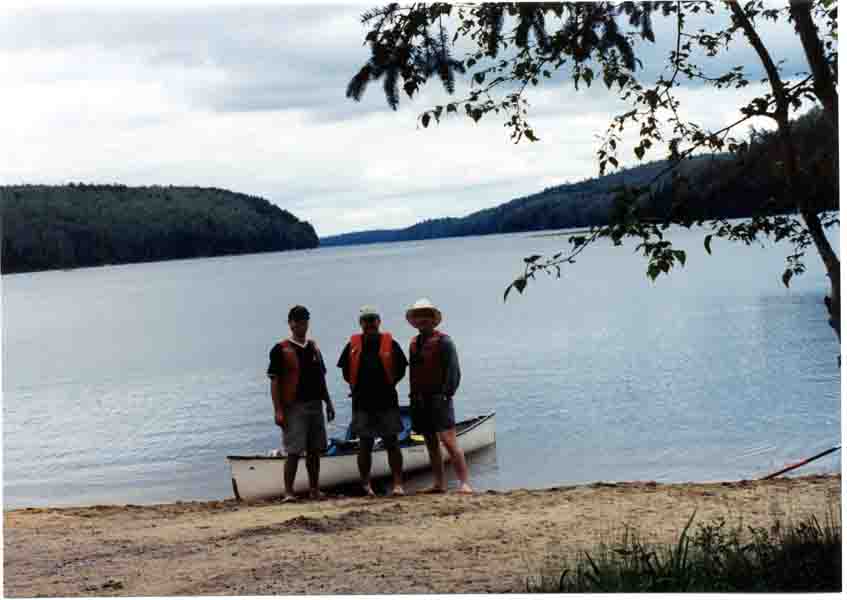 We started the week under cloudy, threatening clouds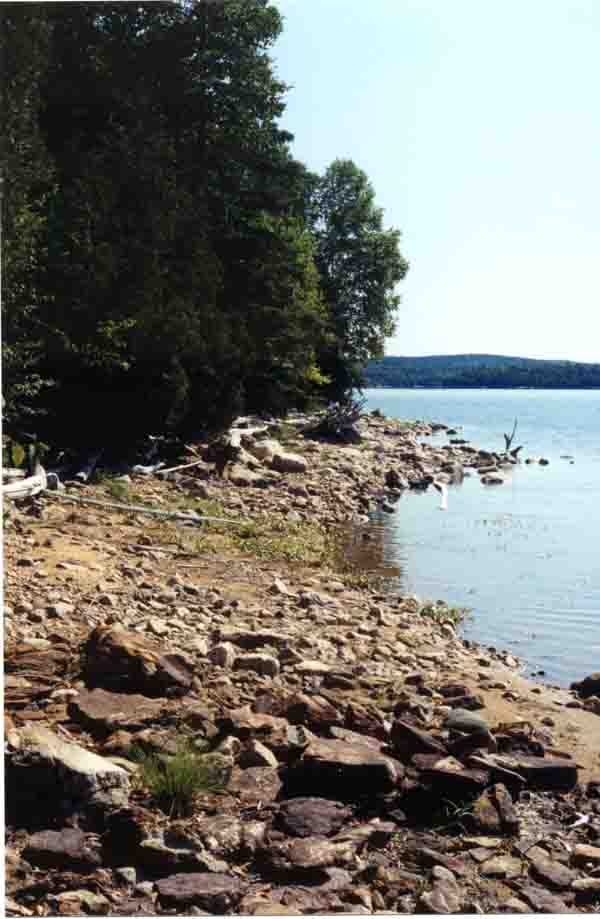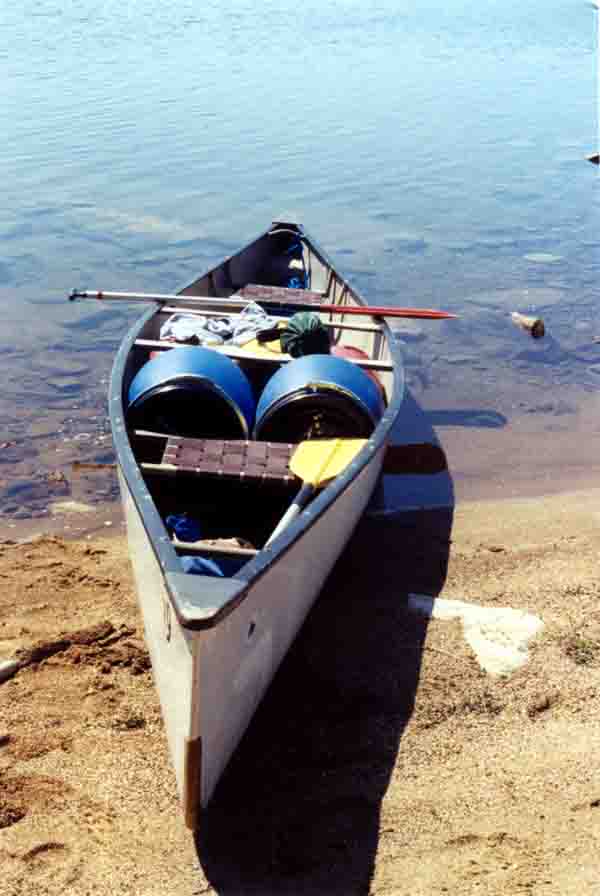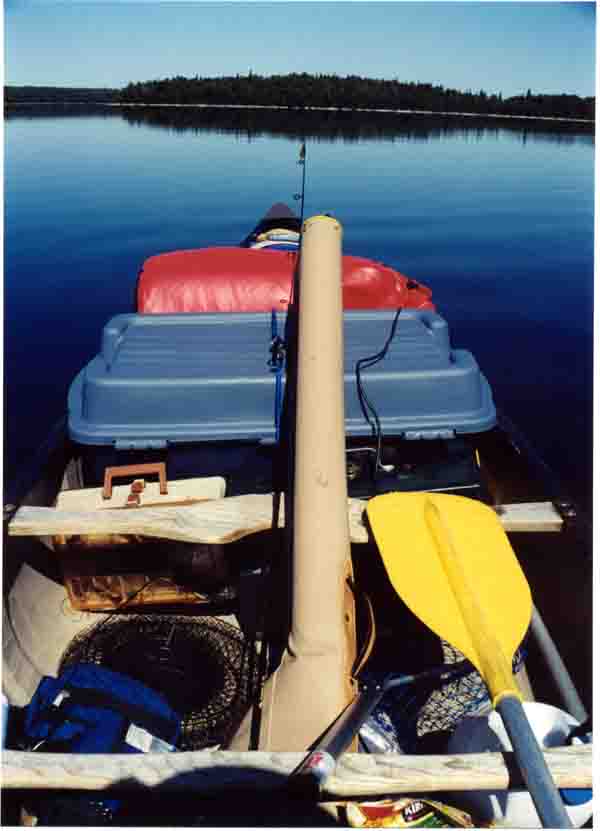 We were only 3, so we had to share solo canoe duty daily. This is what the solo canoe looked like, fully packed. Unlike hiking, we could afford to pack a few extra things
By the second day, the sun came out and the wind completely disappeared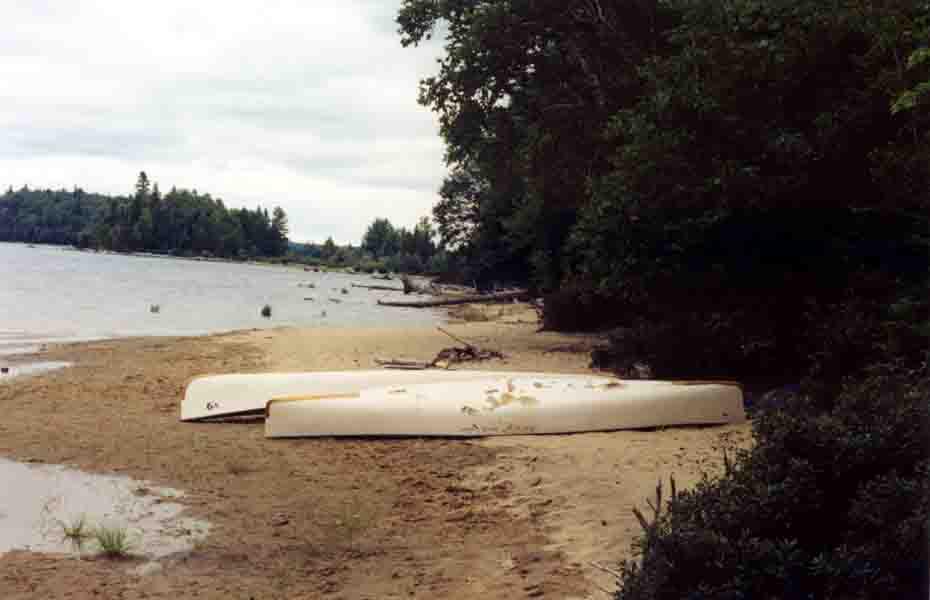 Our canoes often looked like some beached whales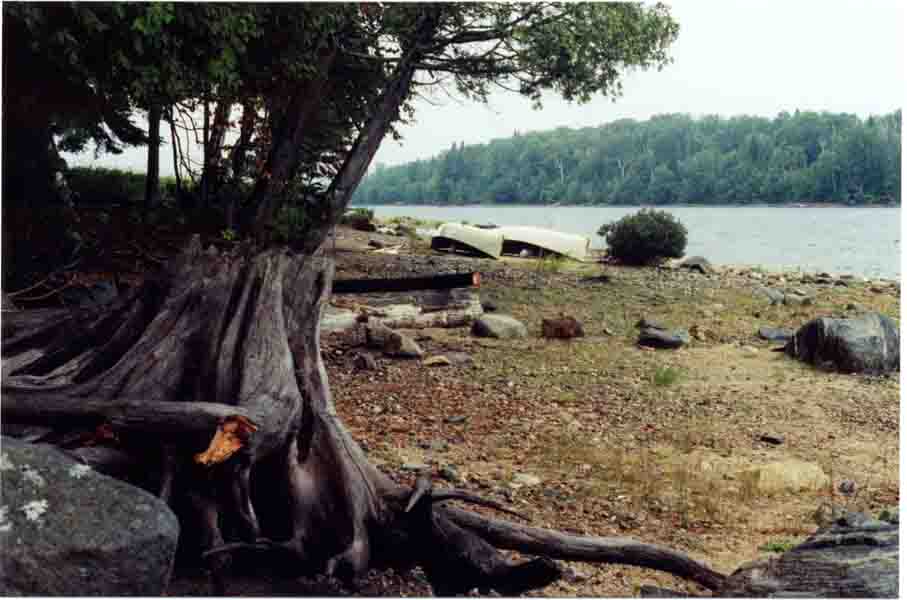 Even though the reservoir was flooded in 1928, everywhere are remnants of the ancient giant cedars that used to stand here. They rot at such a slow rate as compared to the pines that used to stand there, of which there are no traces.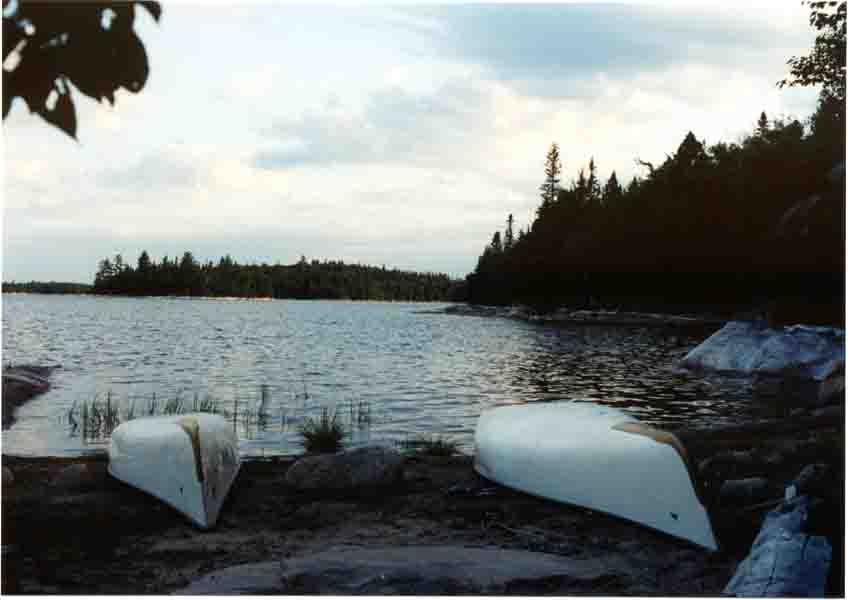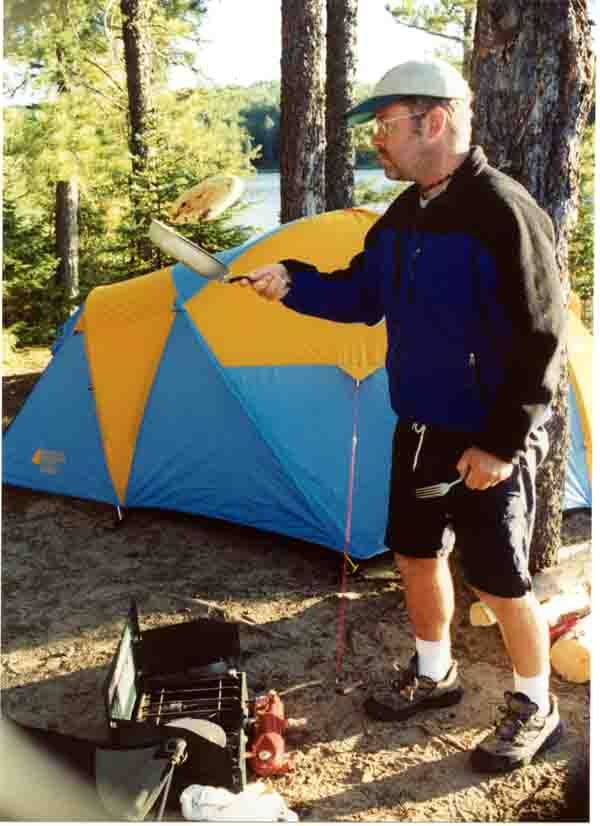 The Master Banock Chef at work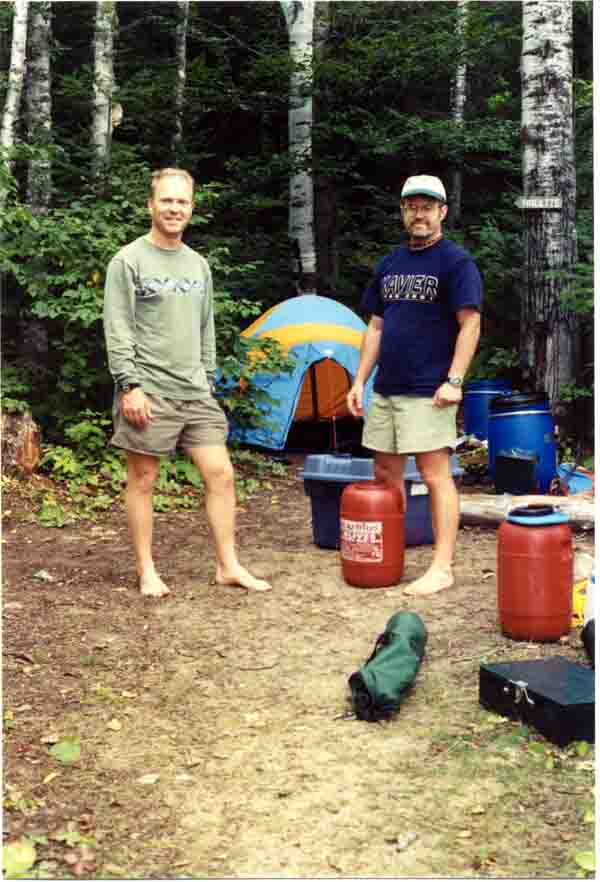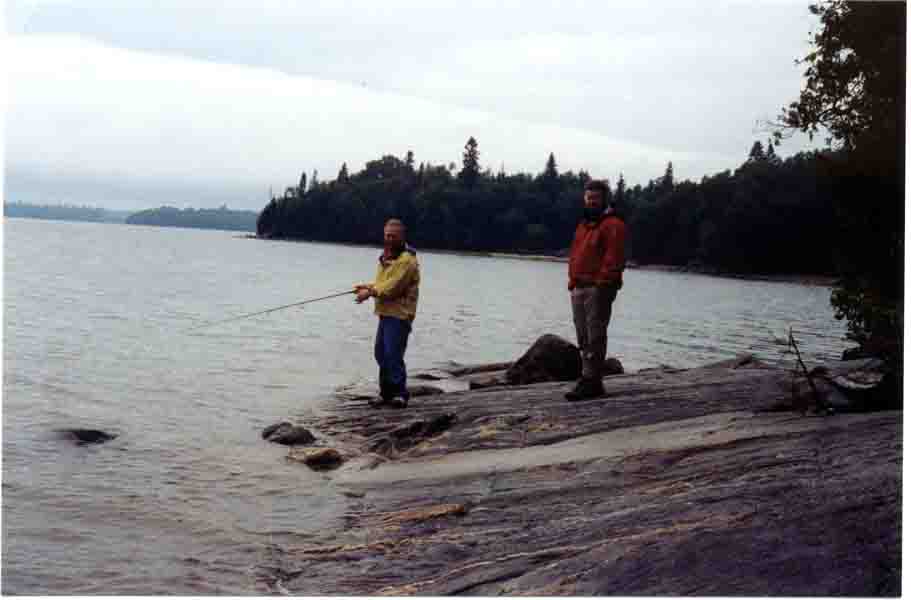 Waleye was tough to come by, but I was able to catch a couple of nice pike, which we released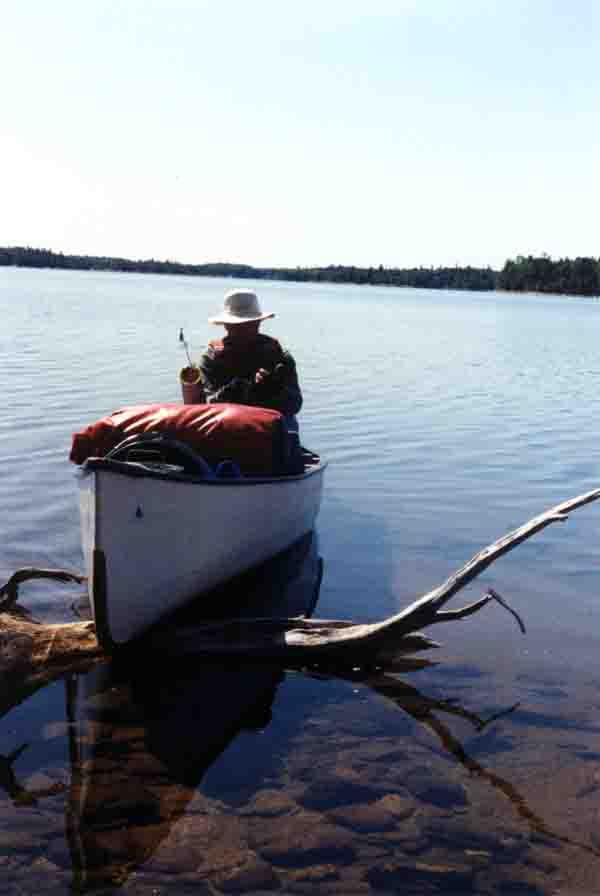 Playing with the GPS. We used it to locate the various tent sites that are scattered throughout the reservoir. There were a few 300 metre errors, but for the most part, it worked very well as an accompaniment to, and confirmation of, the map.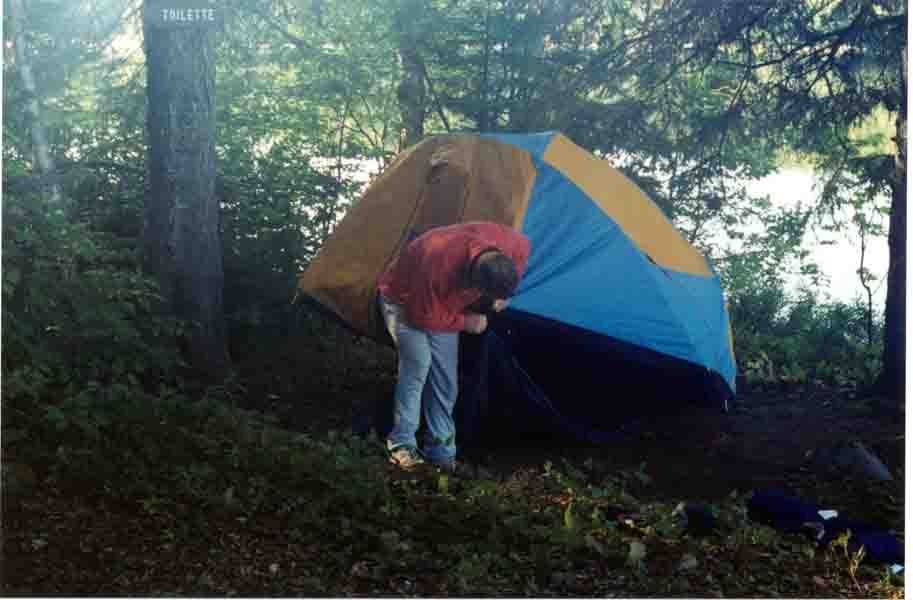 The Nunatak tent from our Baffin Island trip served us very well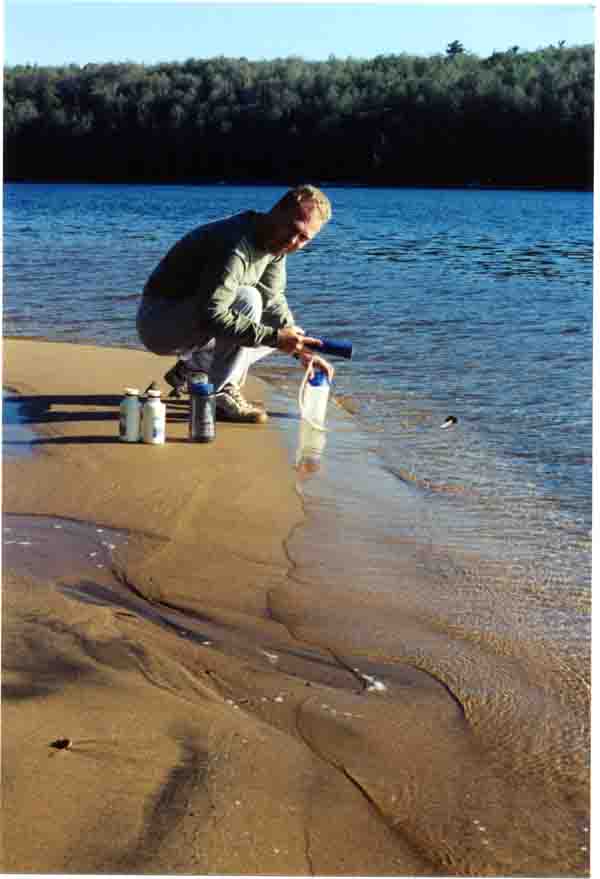 Ignoring claims that the water is safe to drink, we relied on the Katadyn Combi filter for all of our drinking water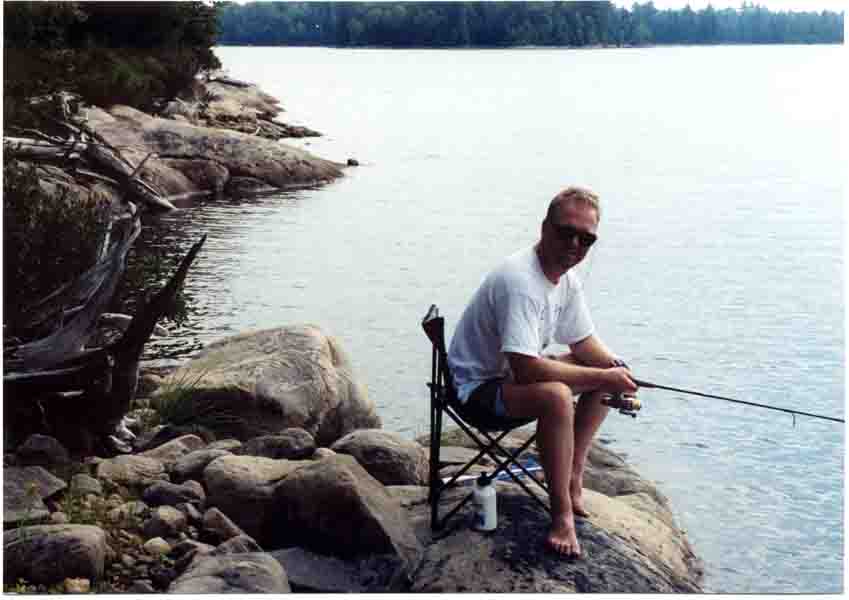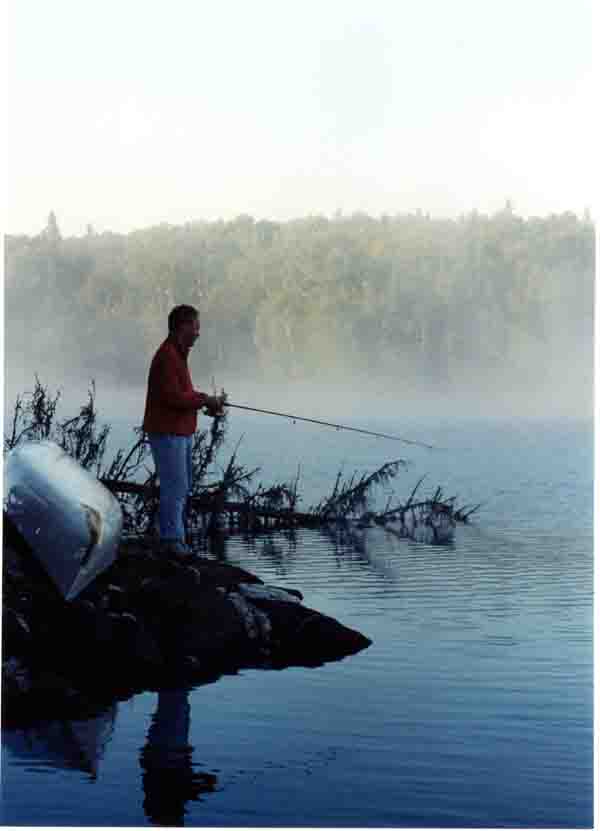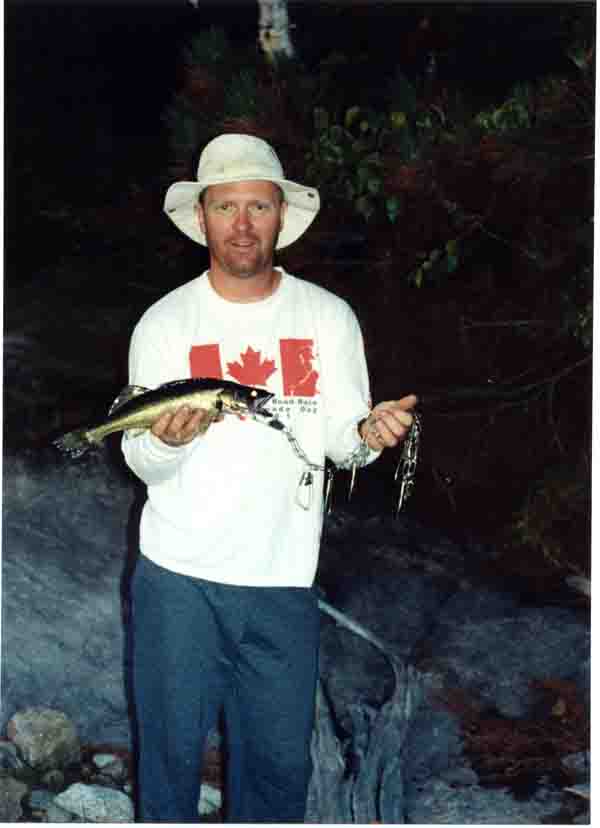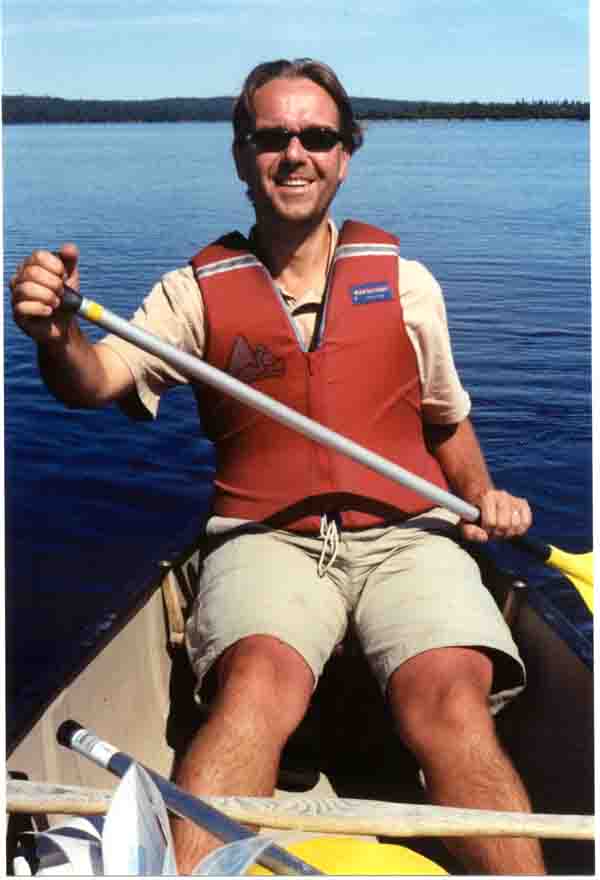 Peter was ALWAYS in a good mood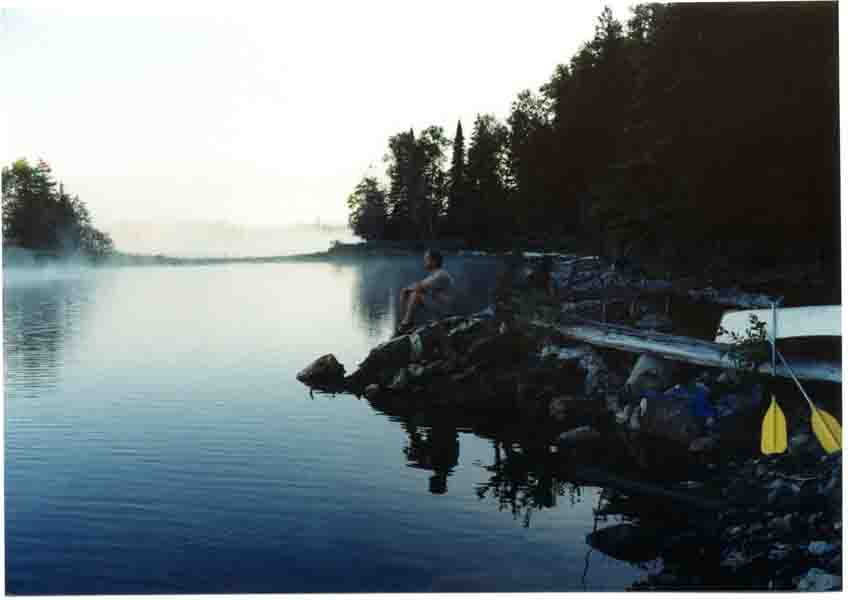 Serene morning moments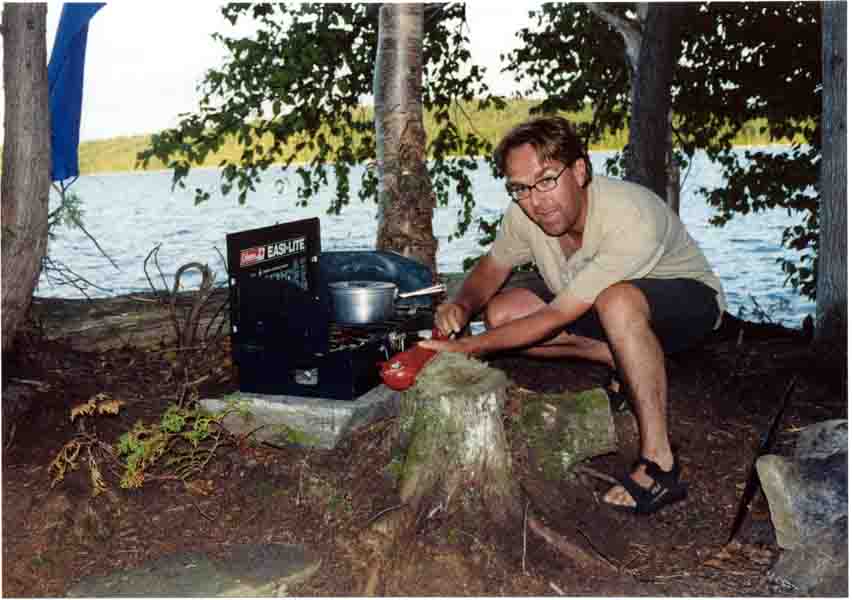 It was nice cooking on a full-size 2-burner Coleman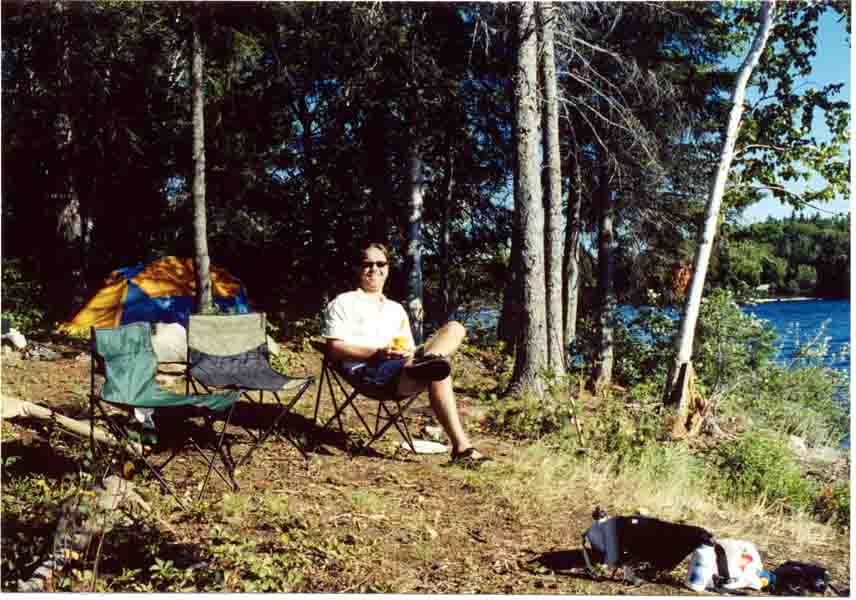 We even had CHAIRS!!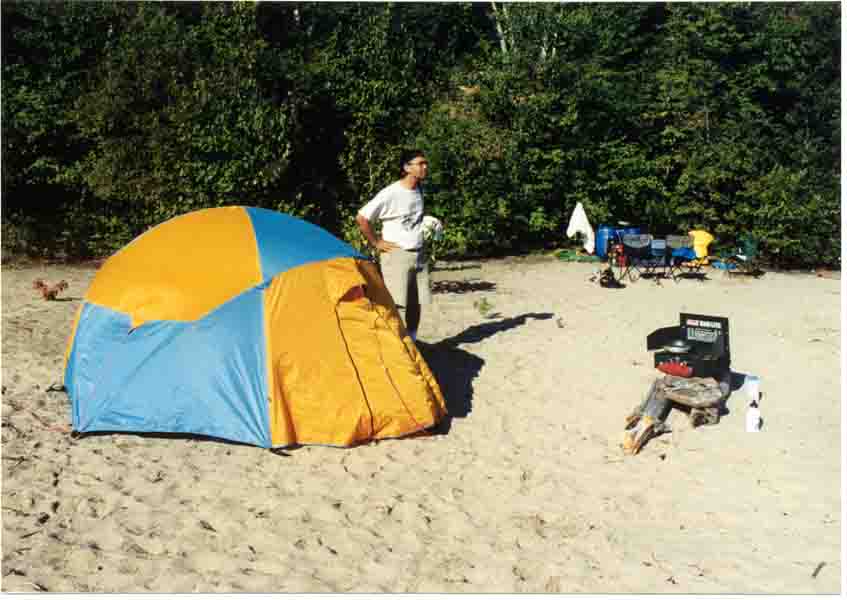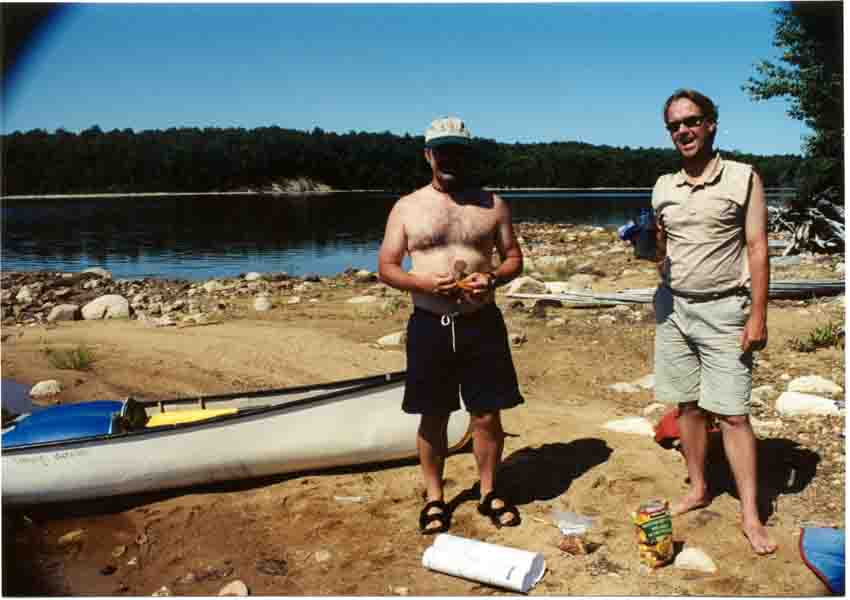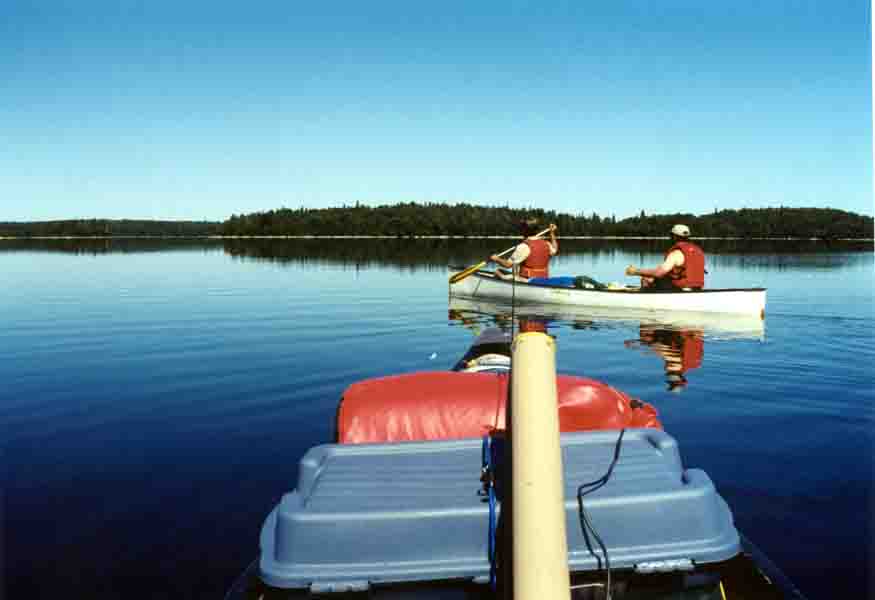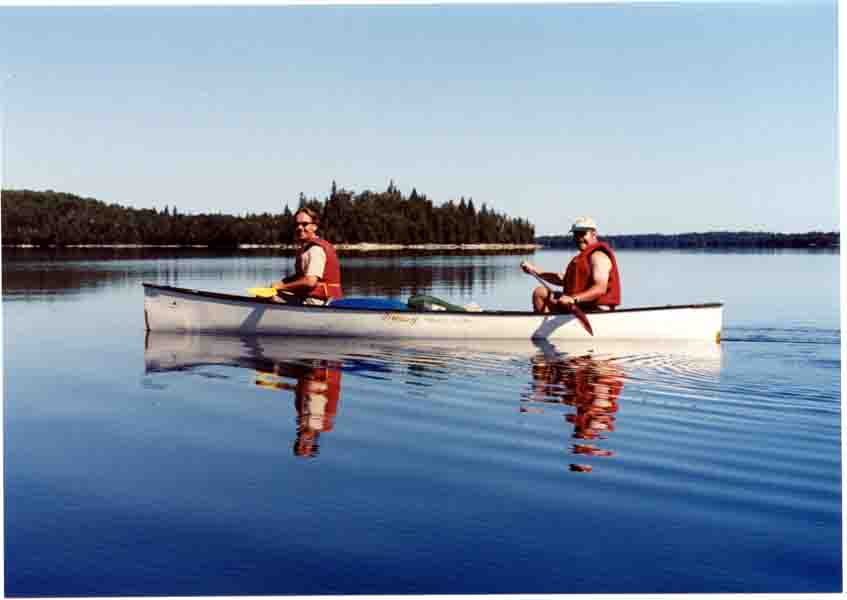 We had some spectacular mornings and moments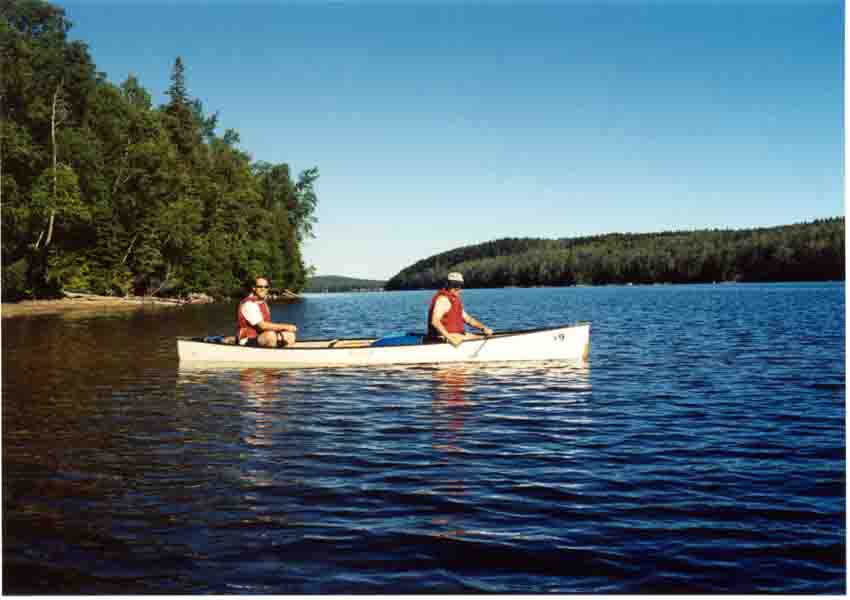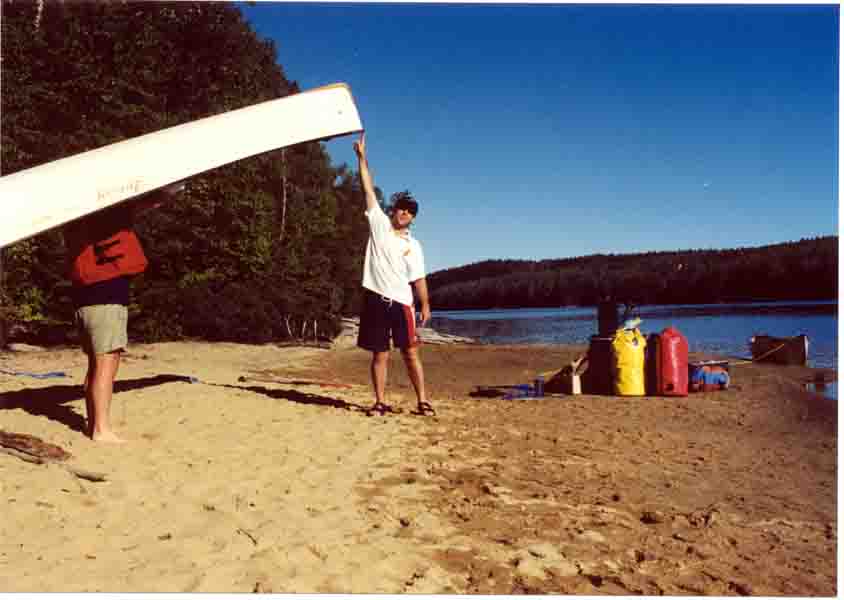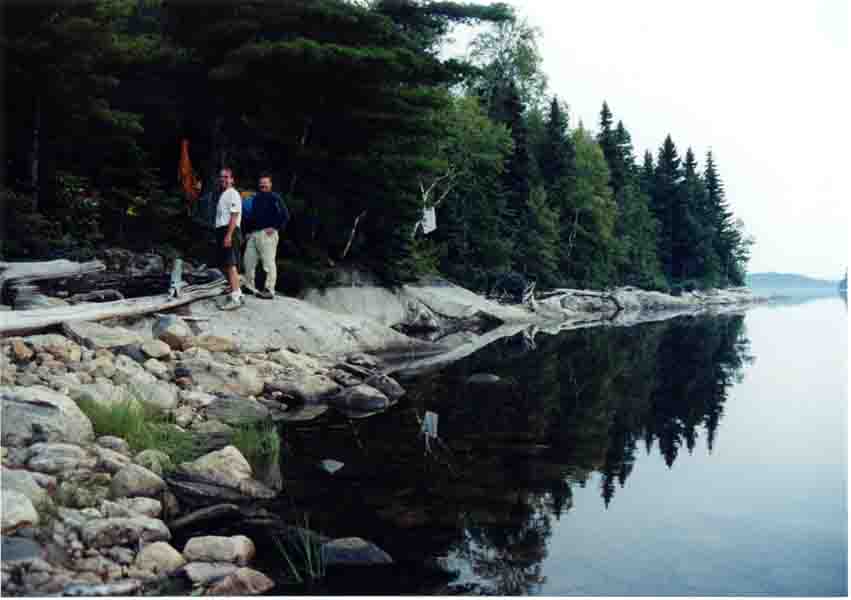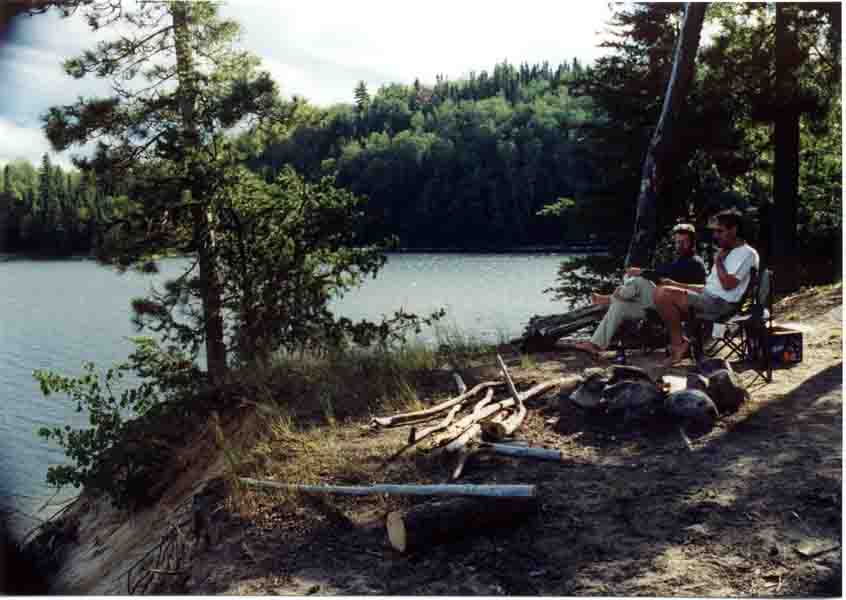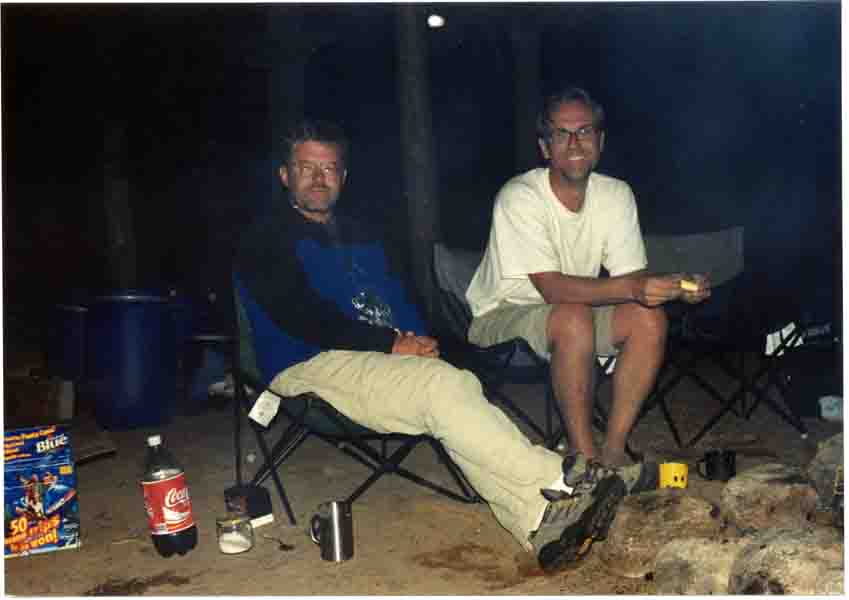 The sun took its toll...aren't they the Brothers Gibb, or something??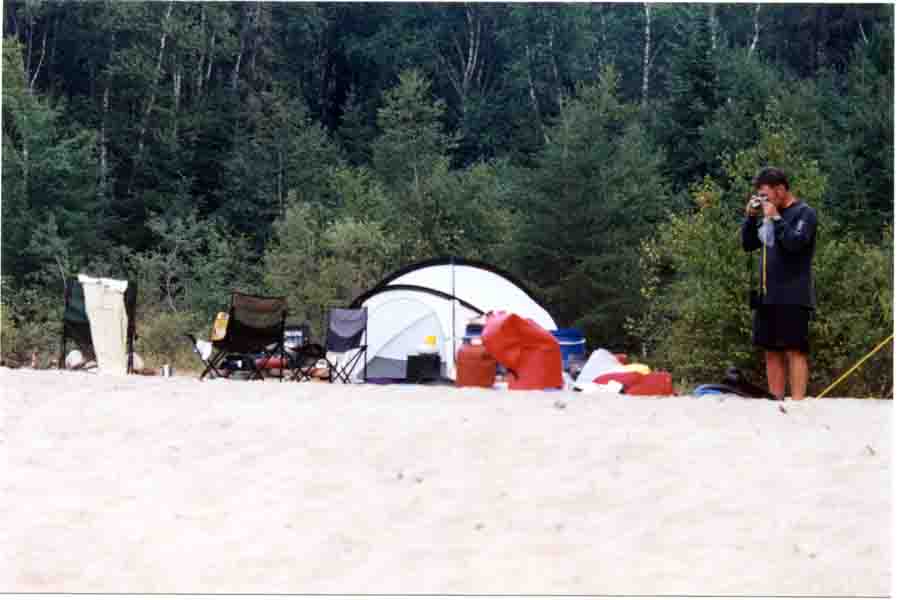 Its amazing how much sand there is on the Reservoir, with some spectacular beaches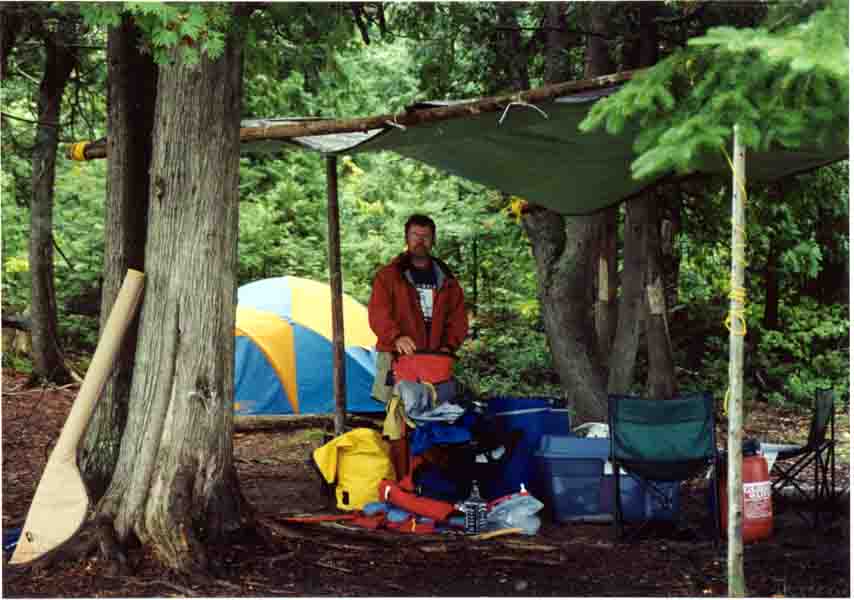 The tarp proved to be handy on a couple of occassions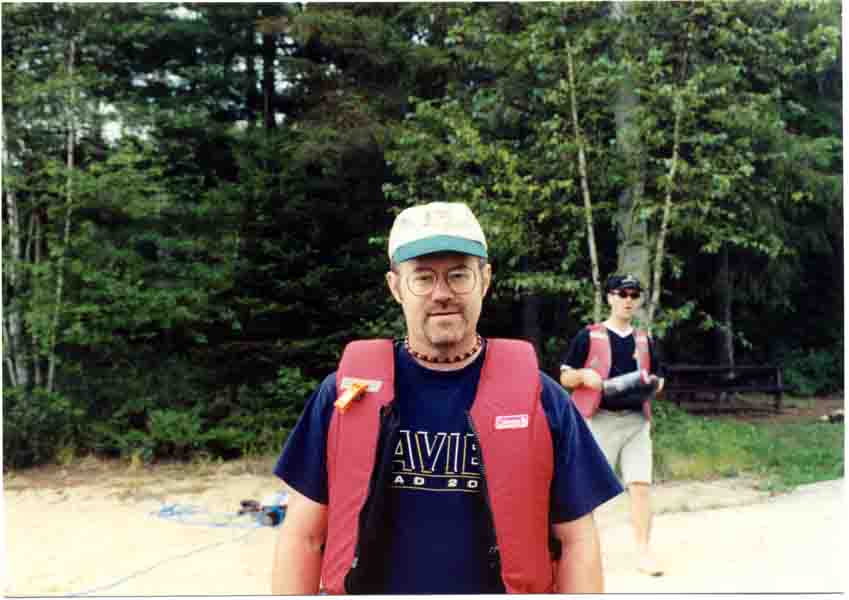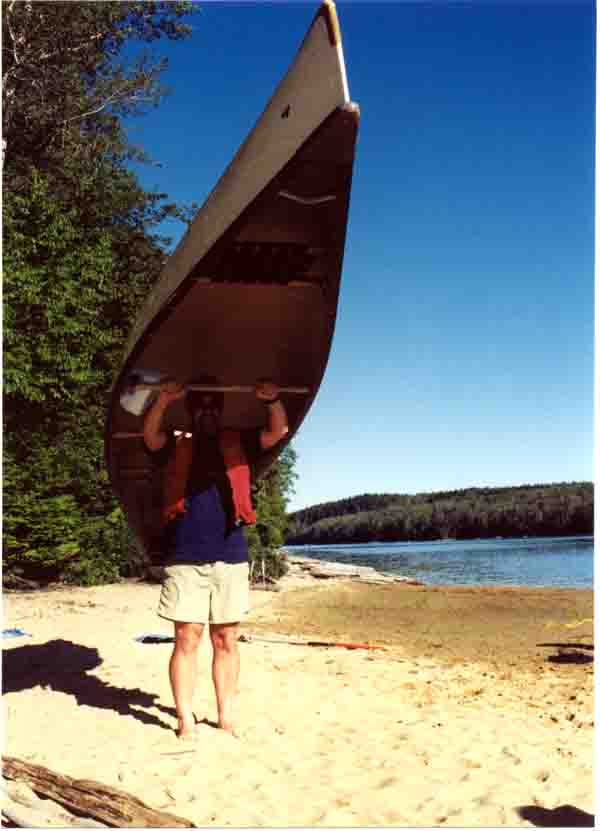 Roman Canoe Head?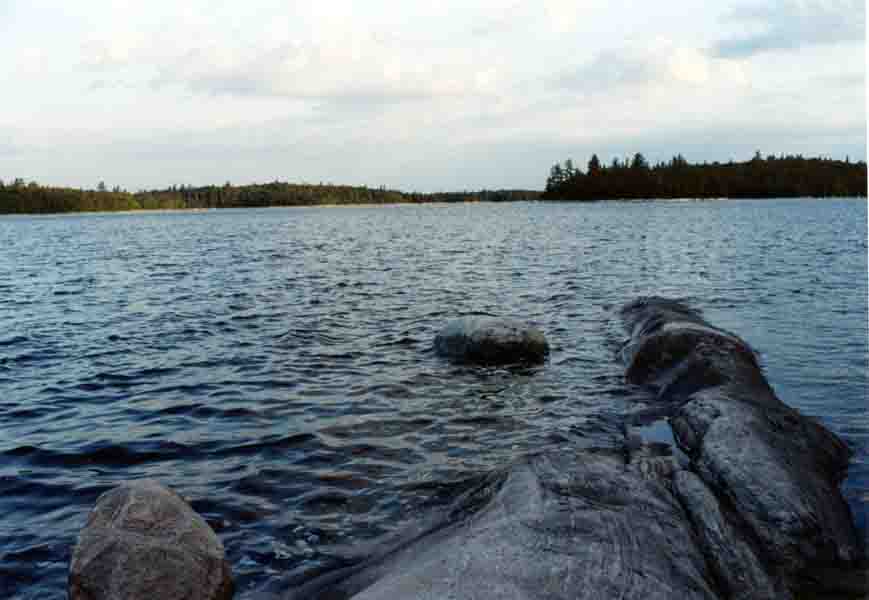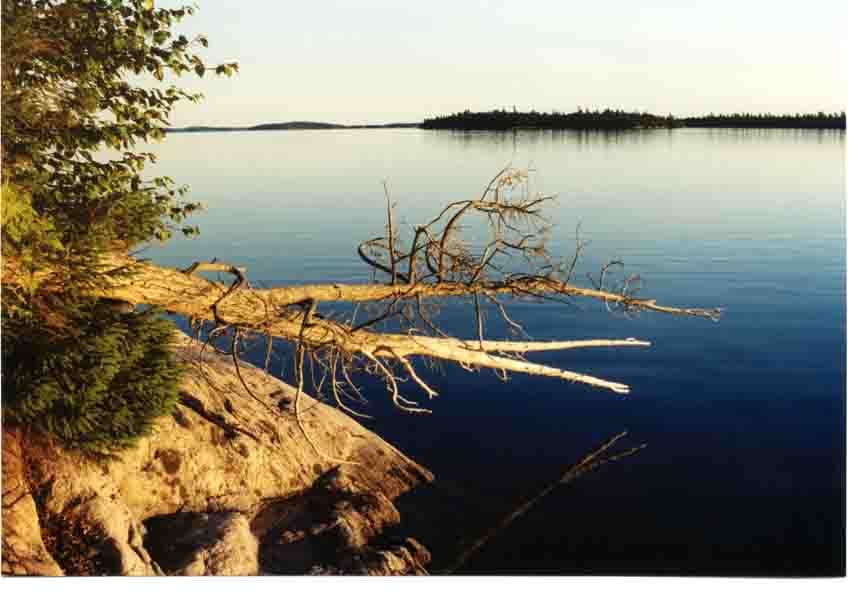 The evenings are always wonderful. The loons were already congregating in large groups to prepare for their migration. e counted a group of 24 on one evening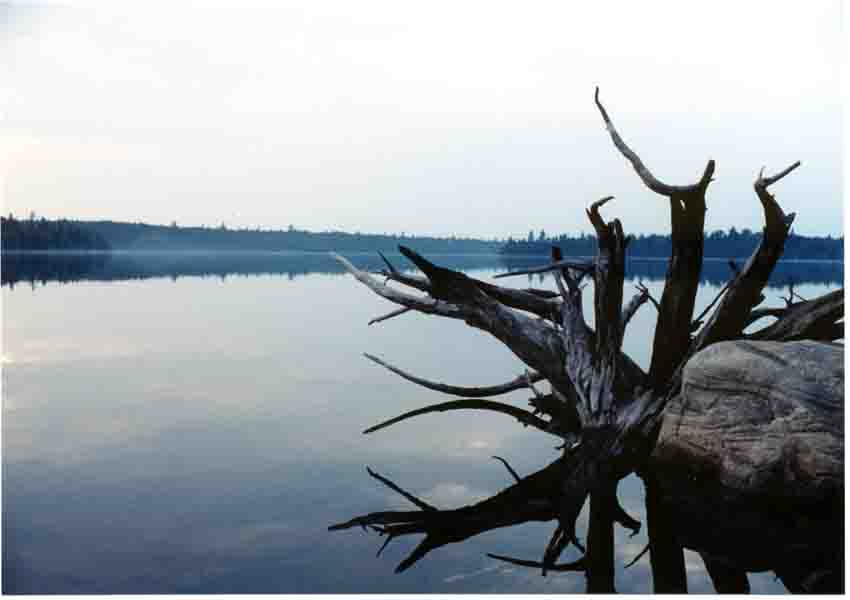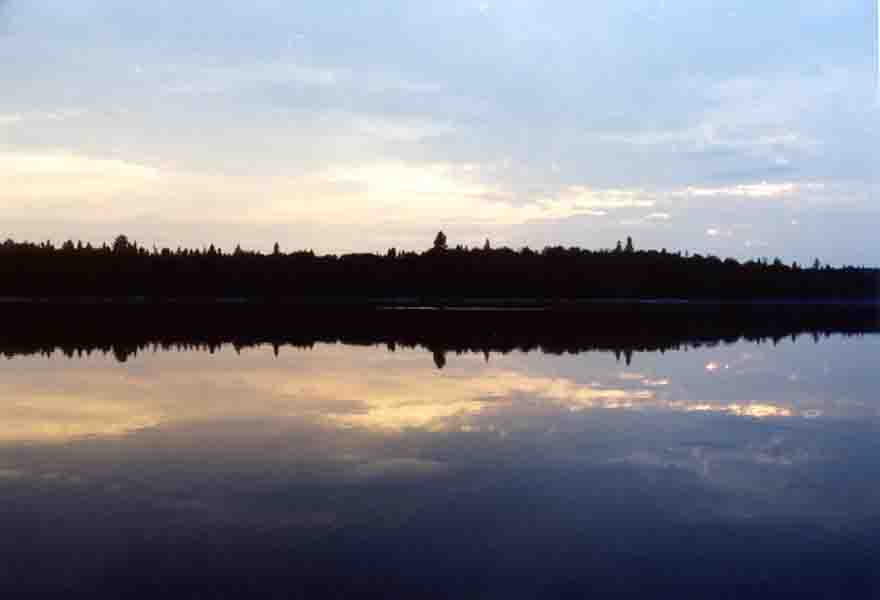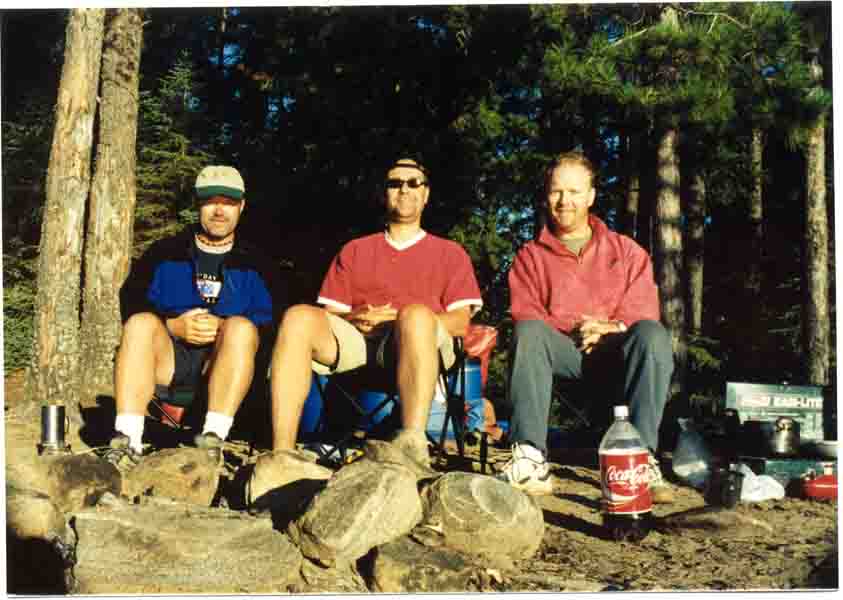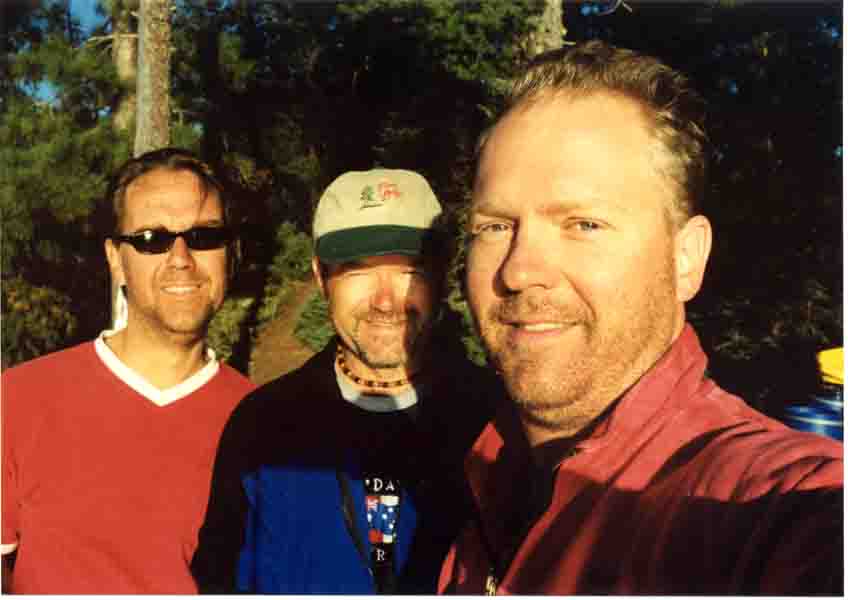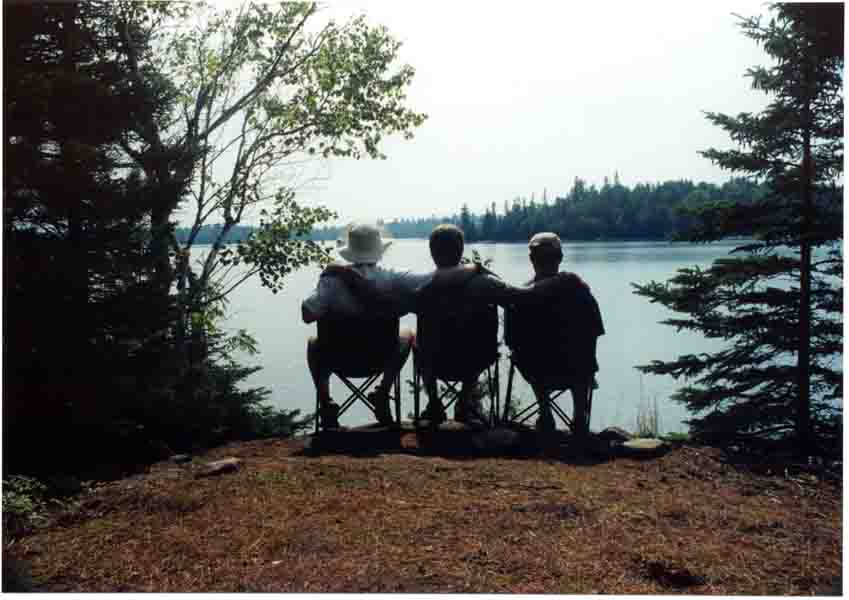 Sigh.... Then it was time to go.......
All Photos © Nestor Lewyckyj 2007