Thanksgiving 2016
As promised, we were back this year after a pause last year for Olesia and Pavlo's wedding (which was awesome!!). The weather really cooperated, we had an amazing turnout, and tons and tons of food. Sasha and Fedir put on a play with an ad-hoc cast but they did really well and it was a hoot!! It all ended with a camp fire but for many of us it is a whole weekend affair, one that is being steeped in more and more tradition every year. Thus is how traditions are made.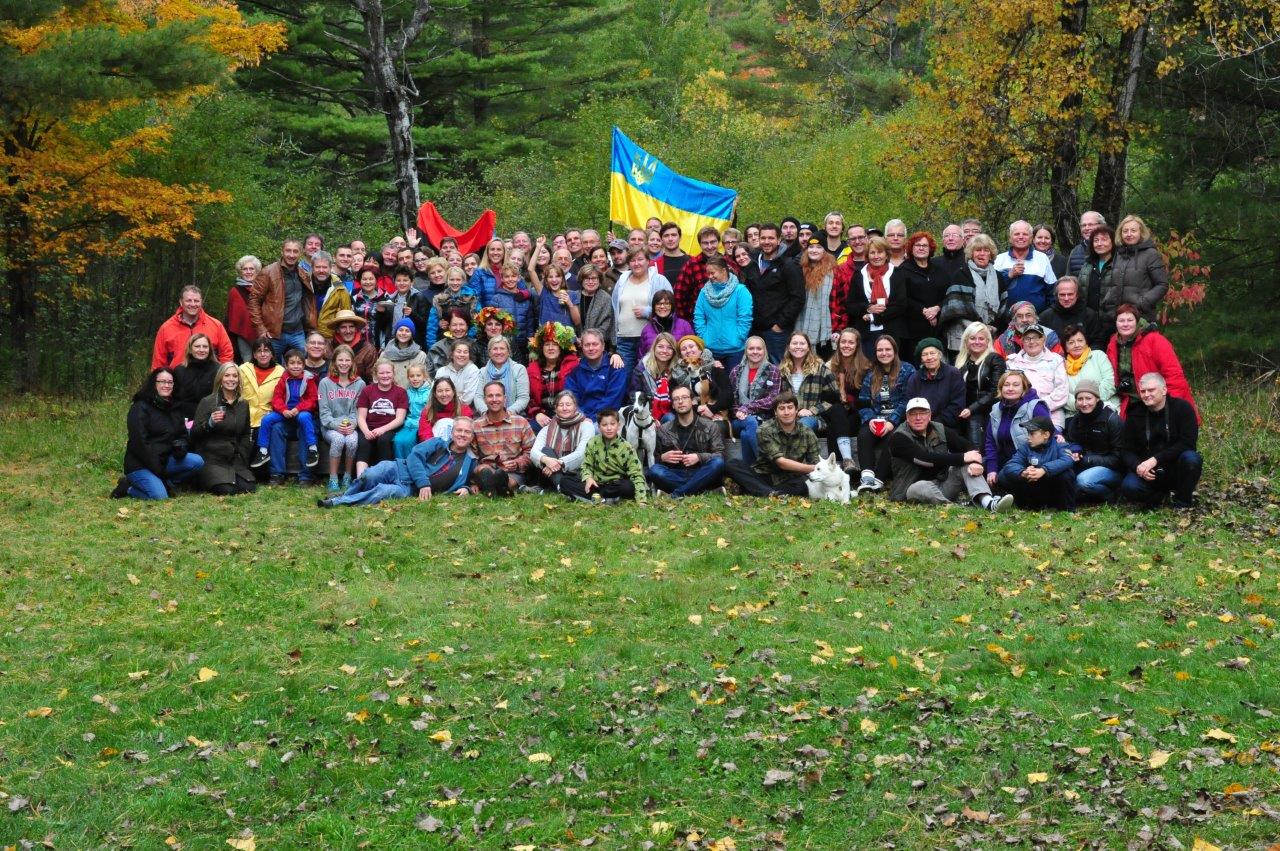 Our normal money shot. It was cool but the weather held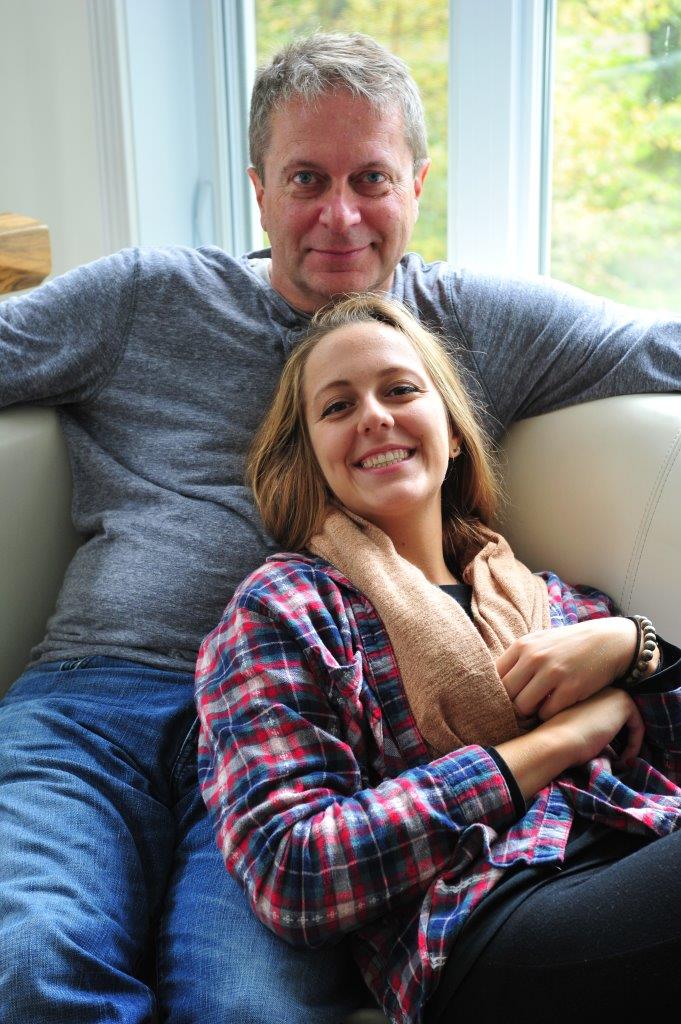 Bohdan and Diana. Apple does not fall far from the tree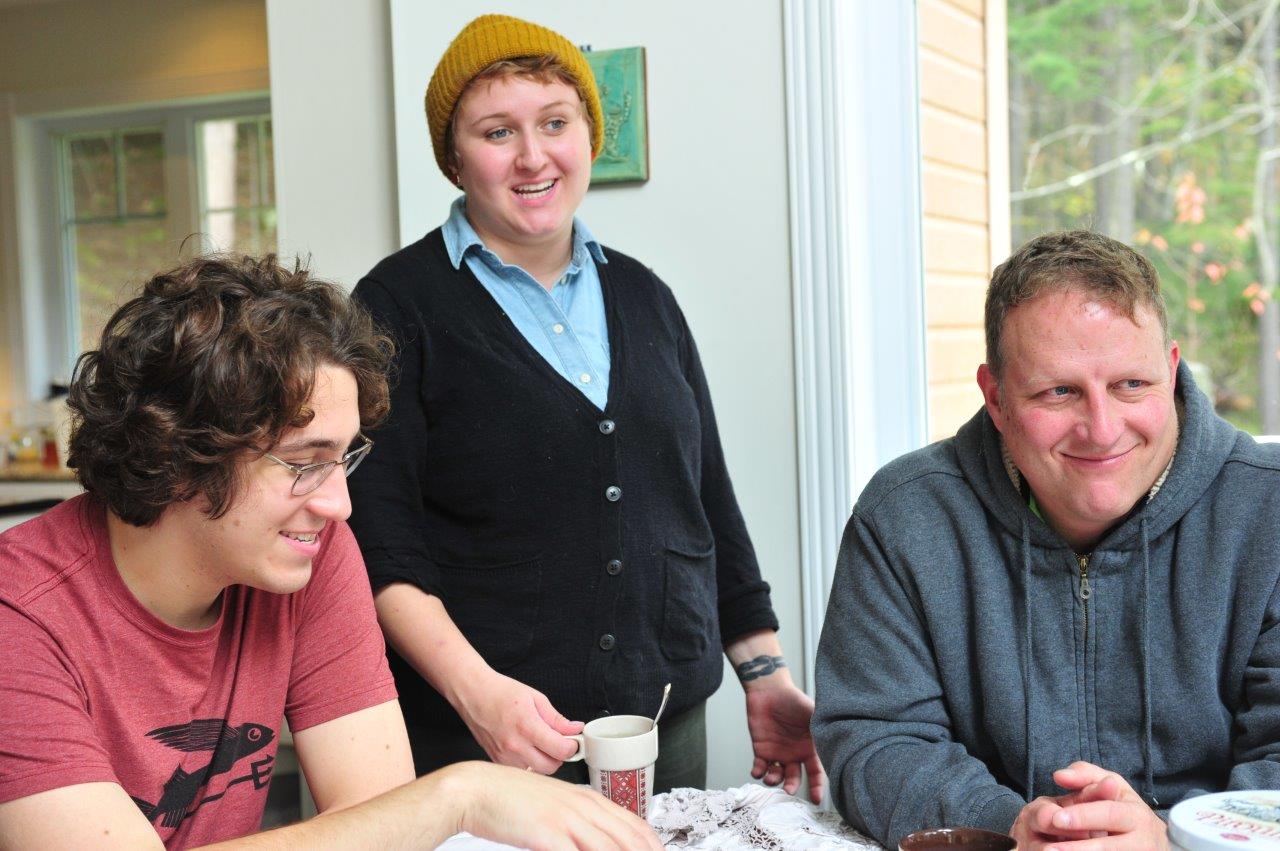 Morning banter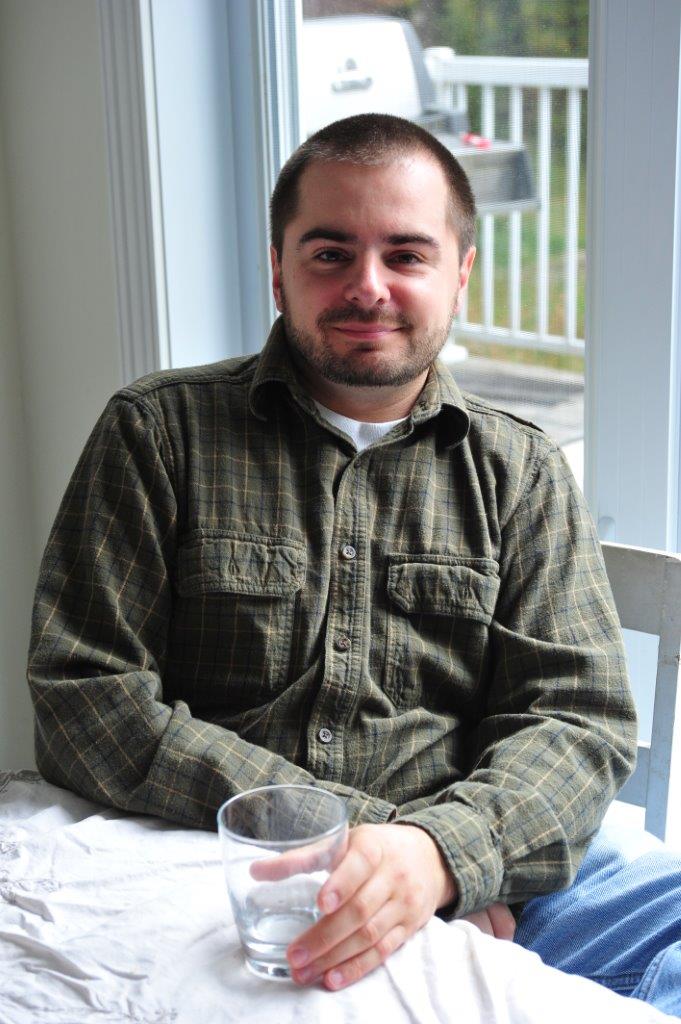 Mark came up from New Jersey and it was great to see him and chat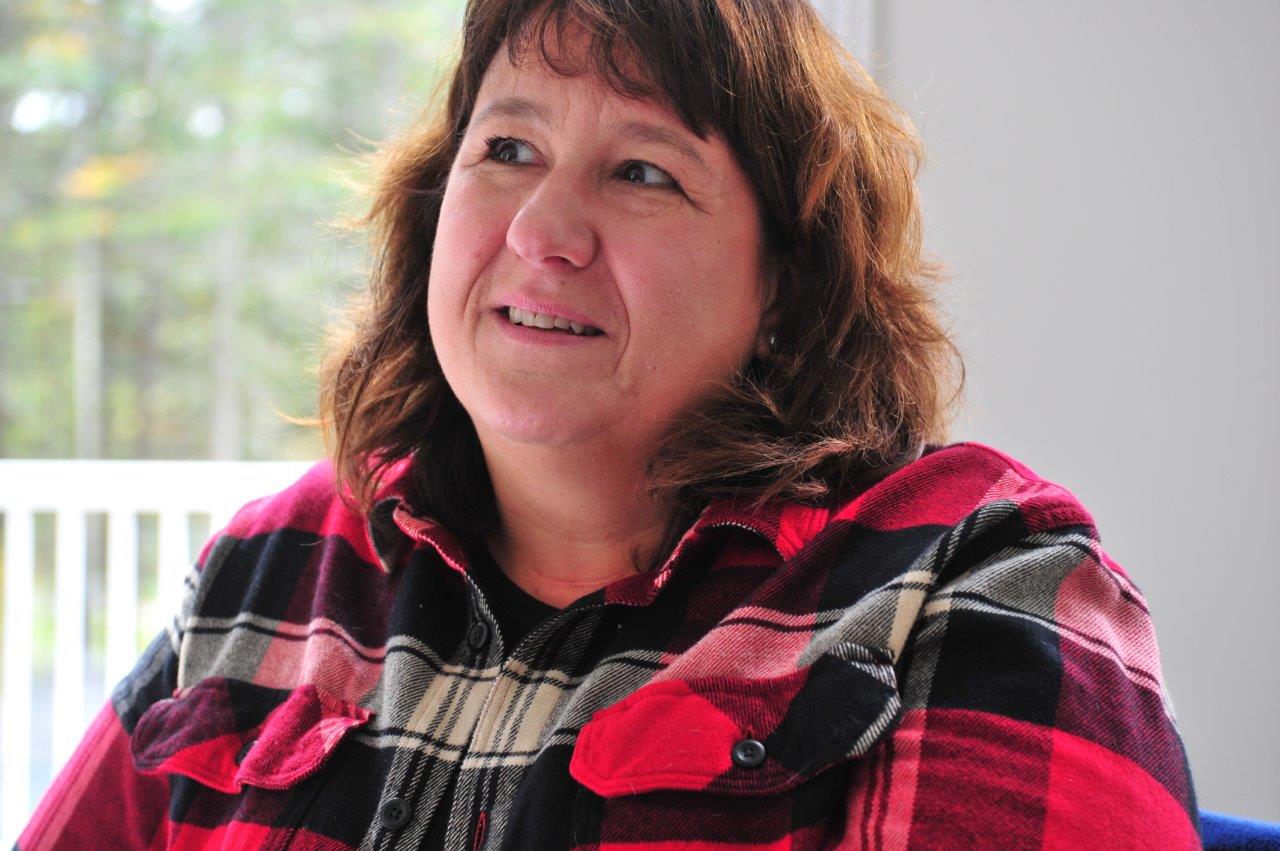 Lida visits her old stompin' grounds at Baturyn once a year and it was great to see her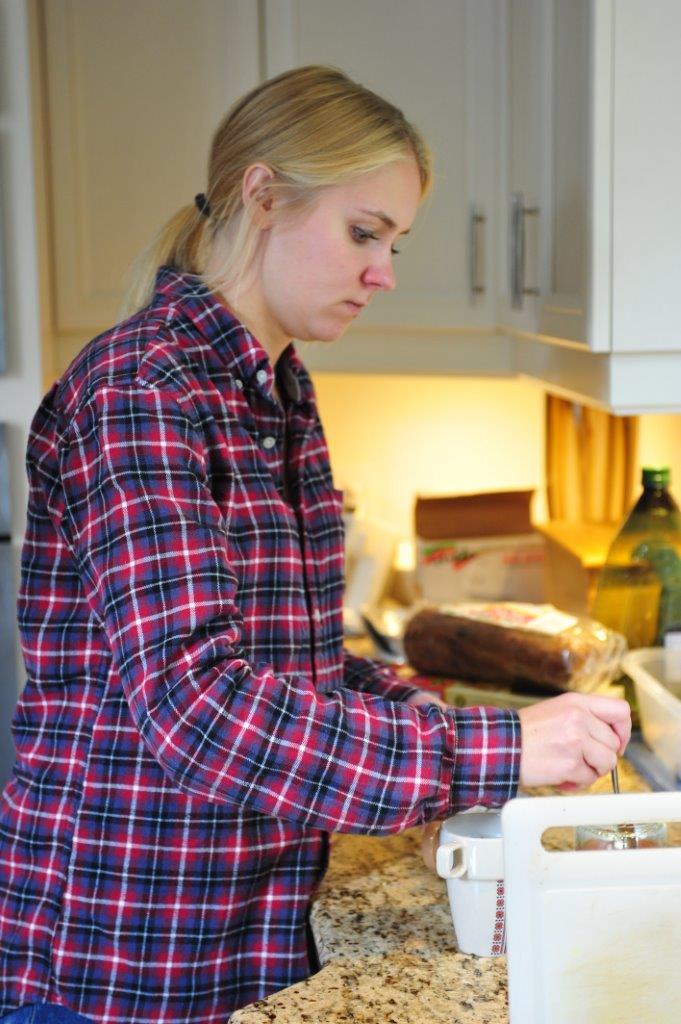 Uliana stayed with us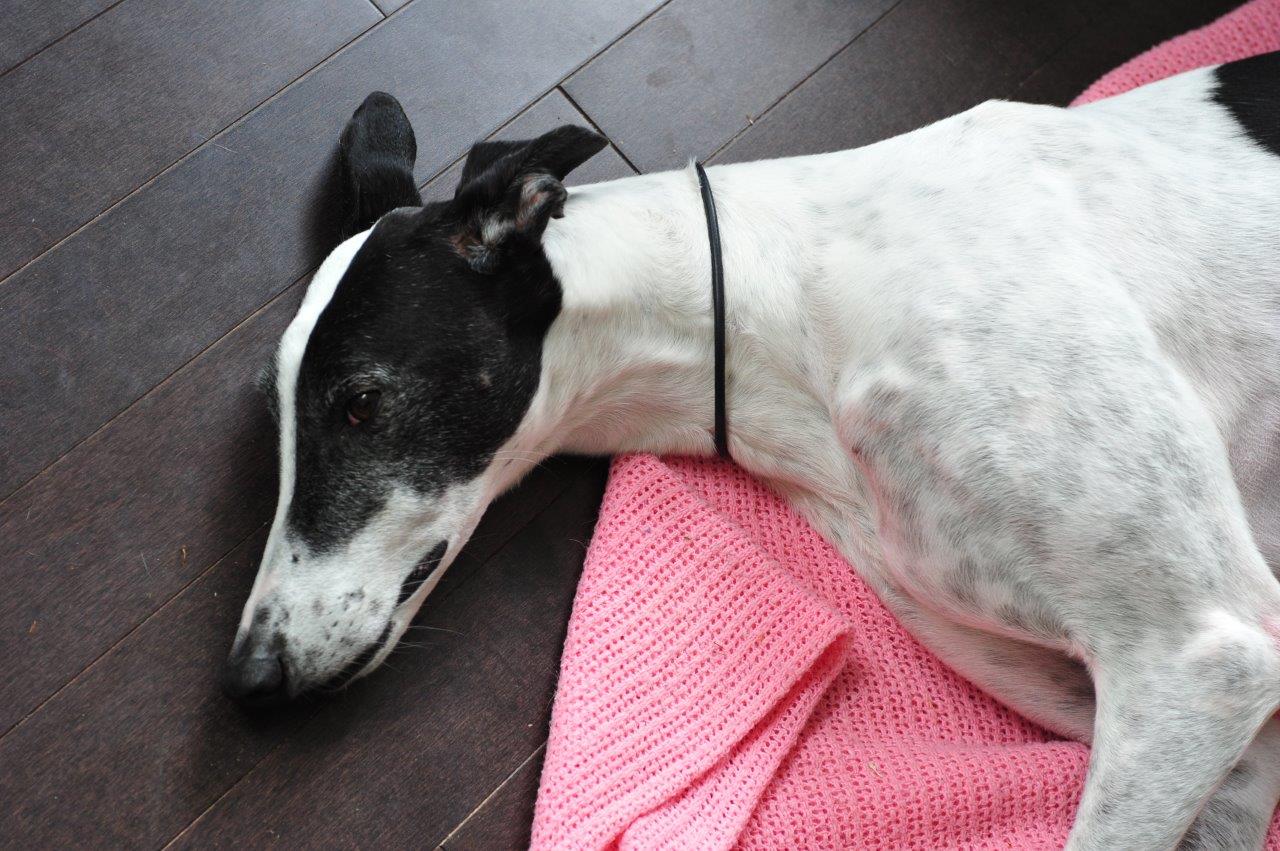 Sam doing what Sam does best
The girls were starting to get creative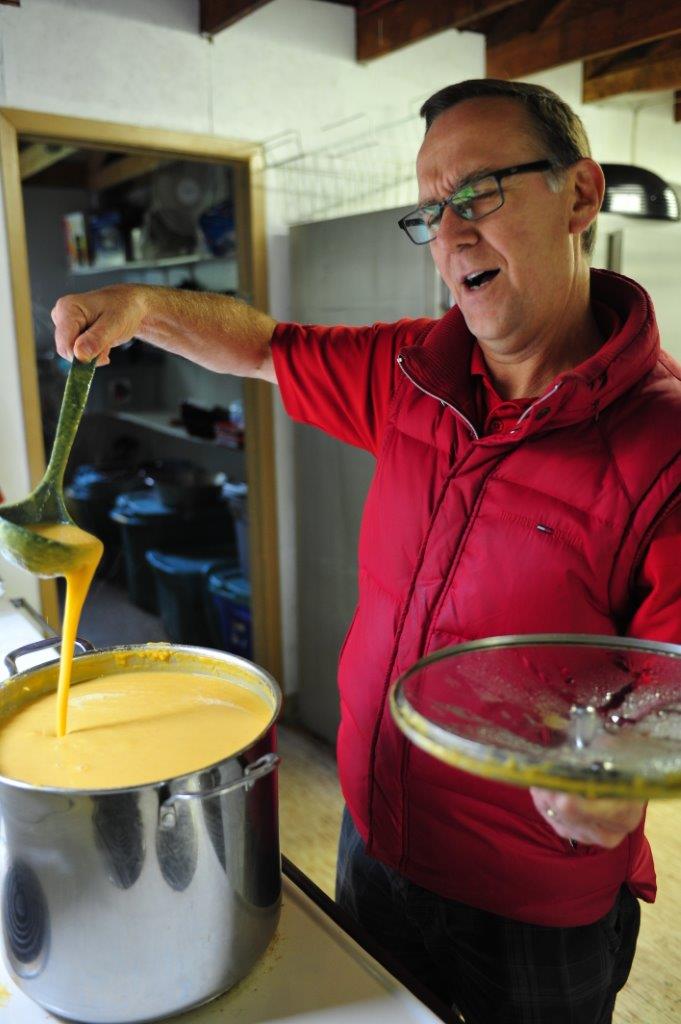 Peter with his famous pumpkin soup! it was delicious! Thank you Peter!!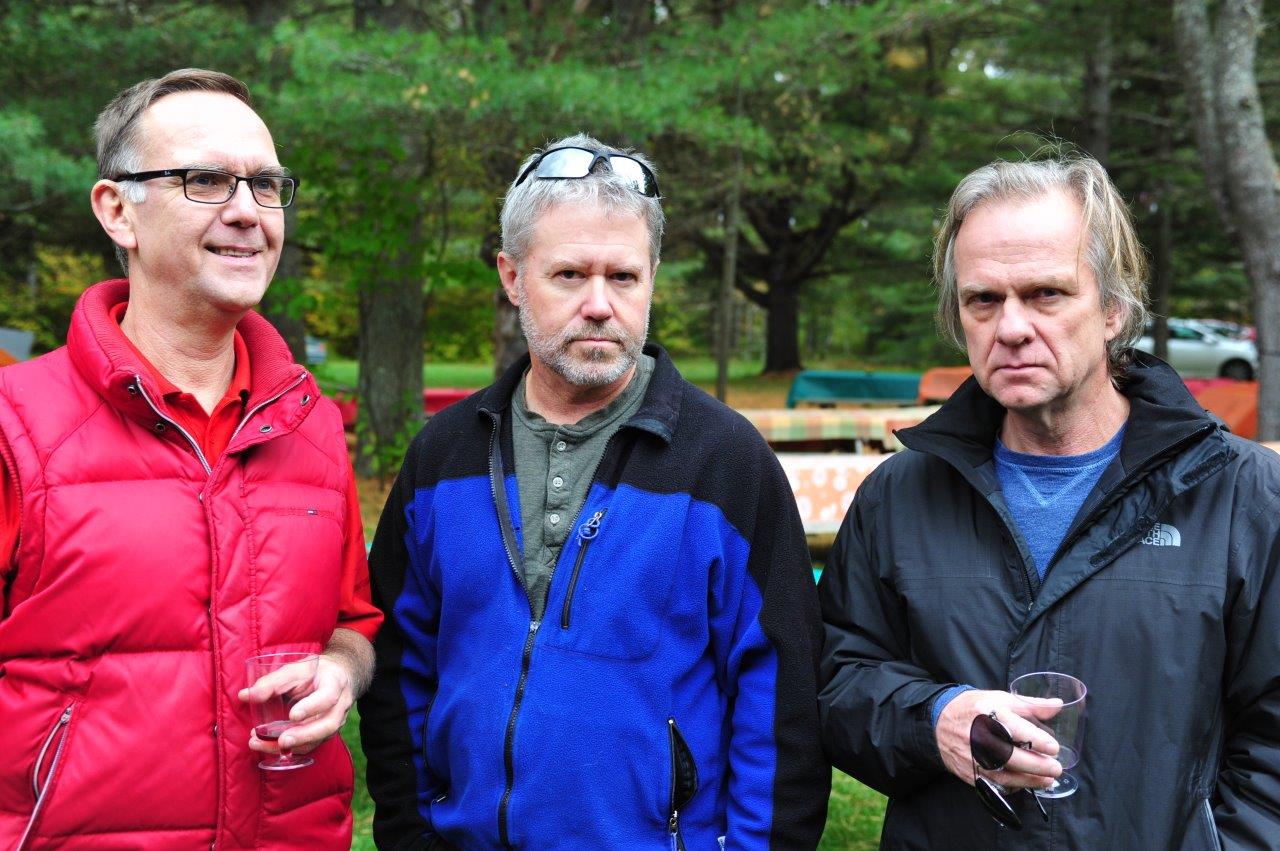 Peter always is smiling. Romko and Wolodymyr, not so much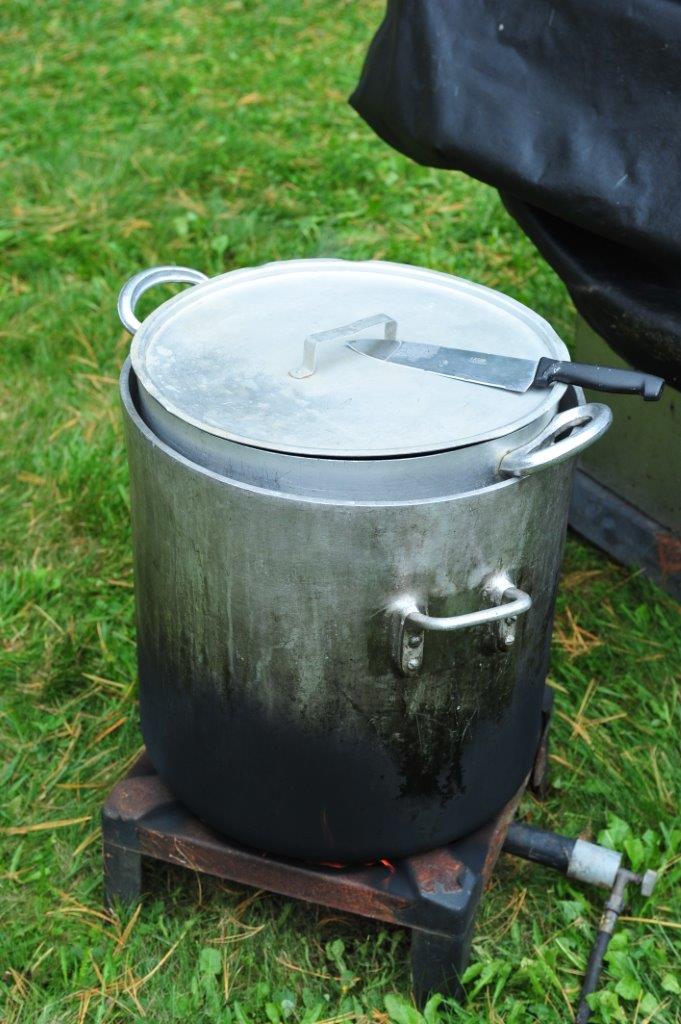 Patatos cooking!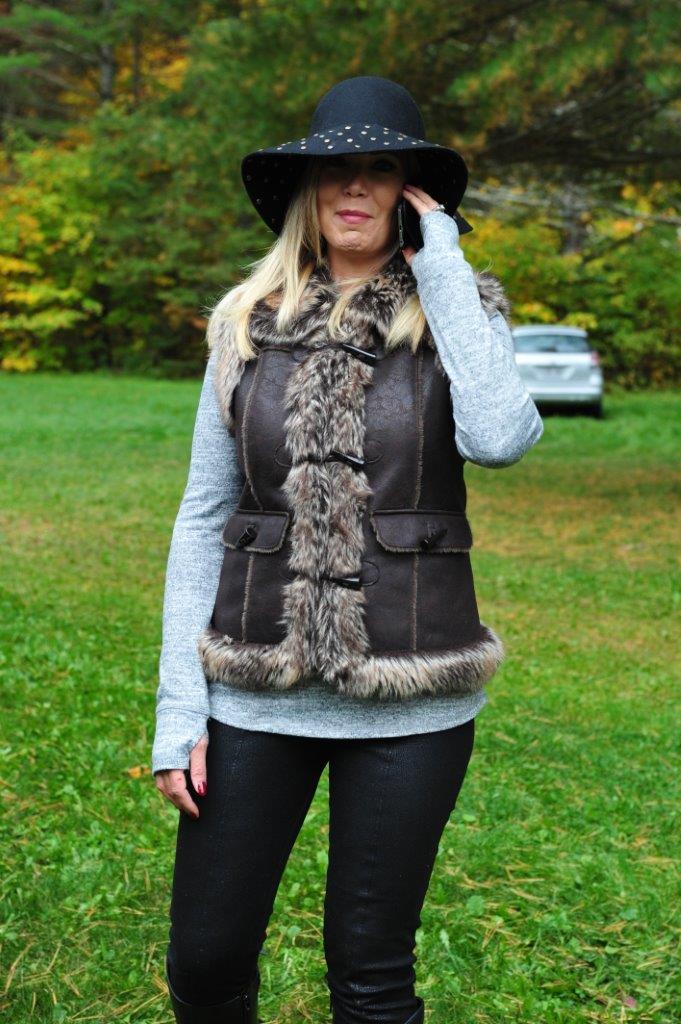 Chikita on the phone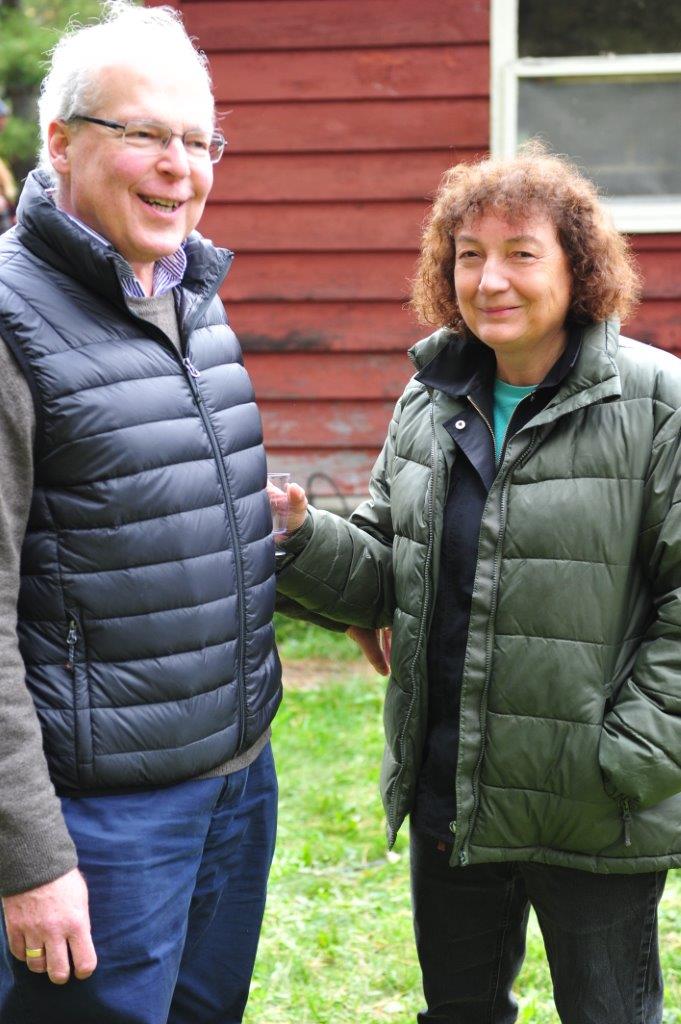 Yurko and Marika came up and we had great fun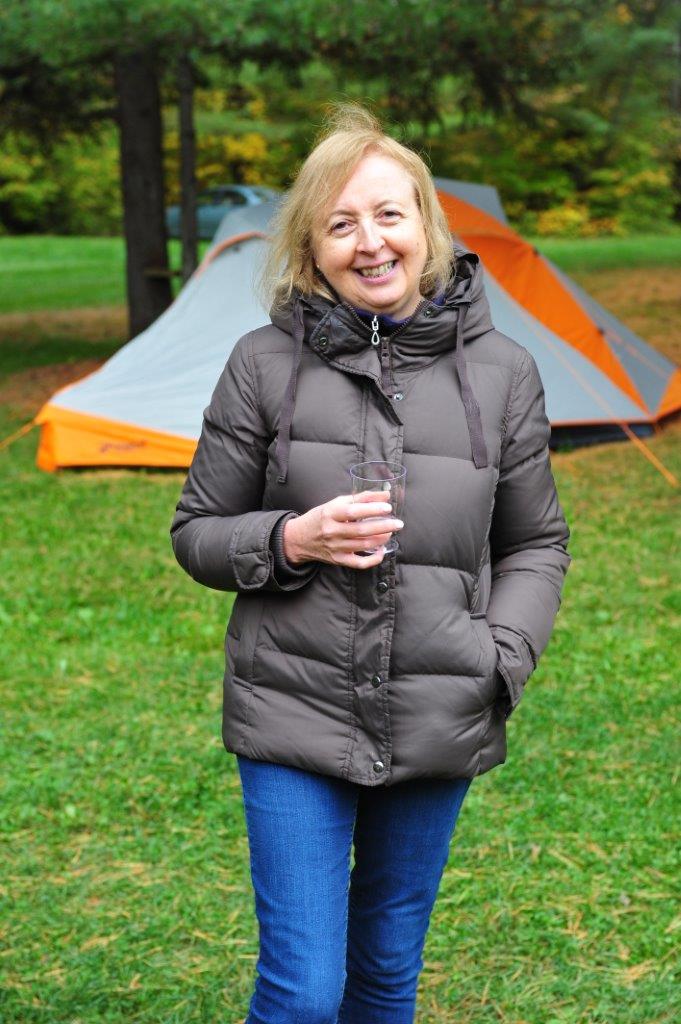 Lida was in a good mood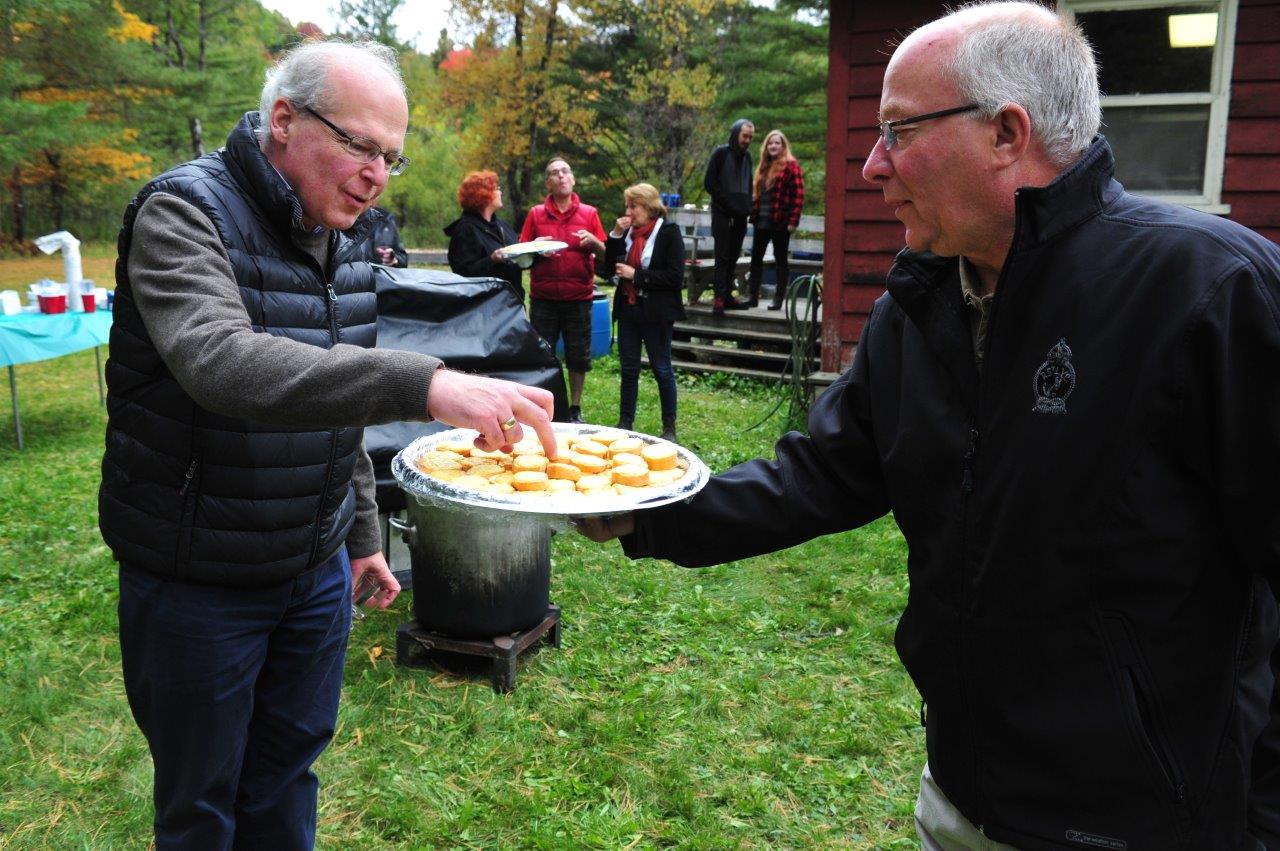 Danny and Irka brought the appetizers. Thank you Danny and Irka!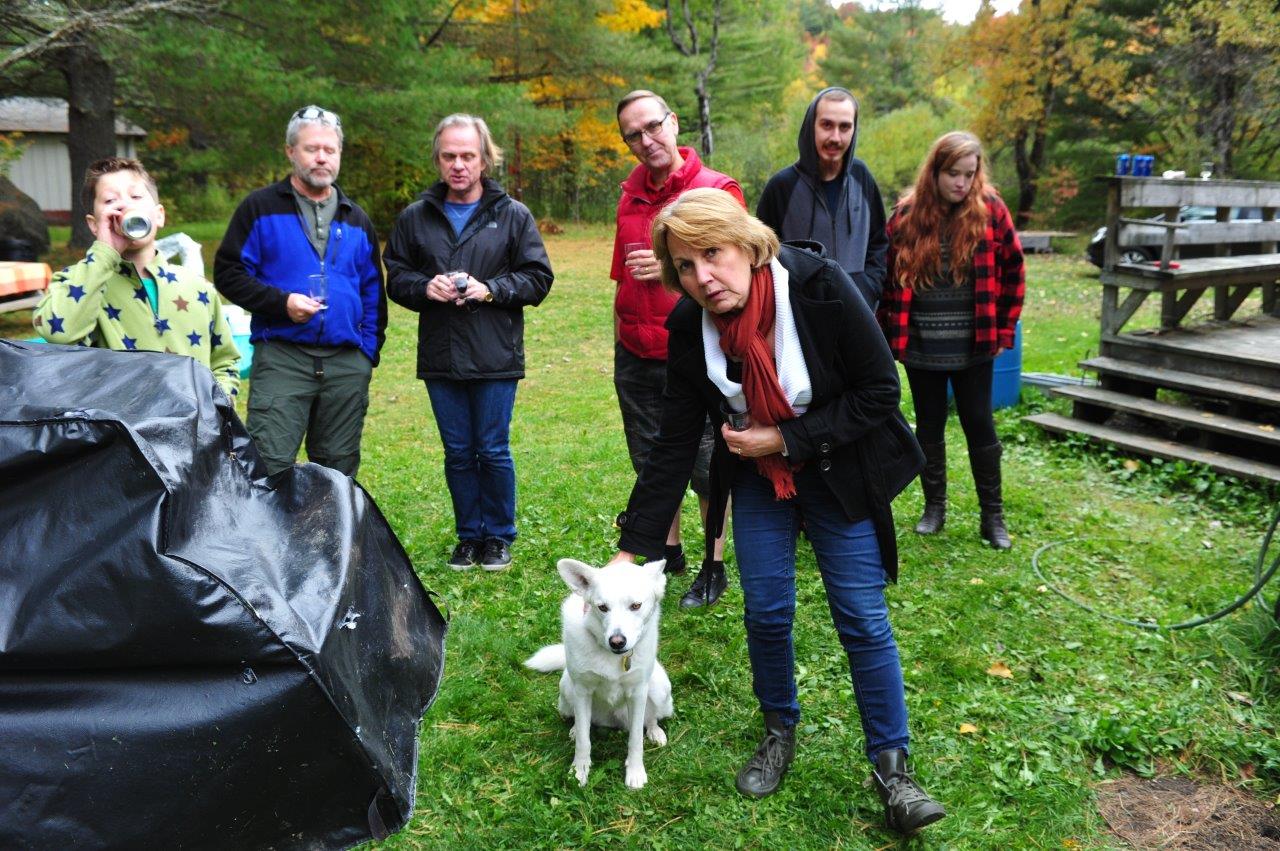 Seech was starting to socialize with the humans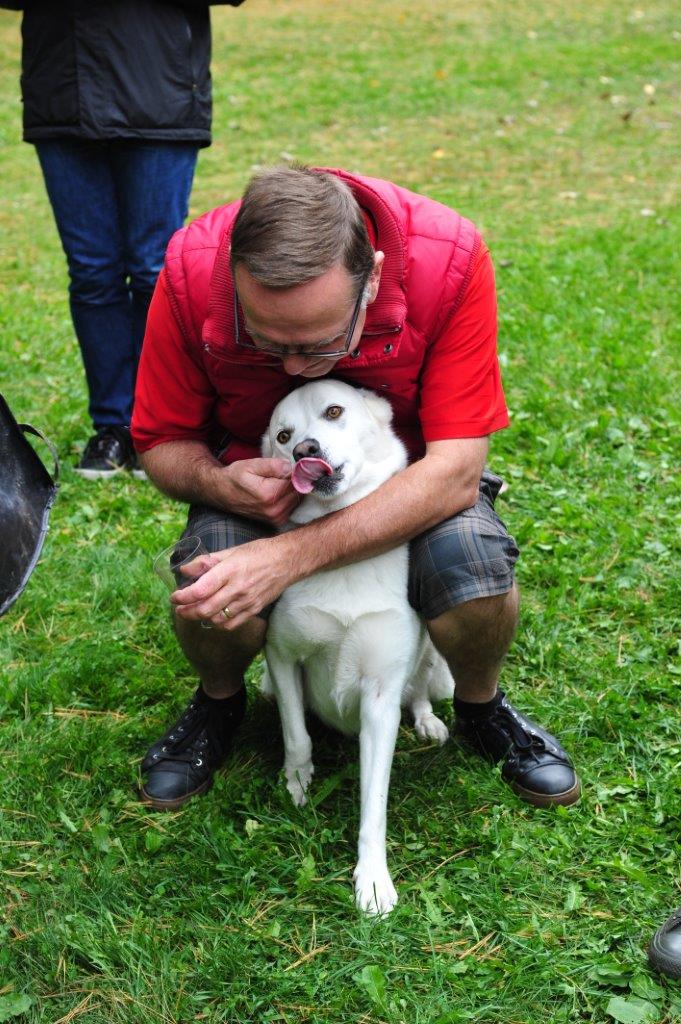 Seech and Peter have a special bond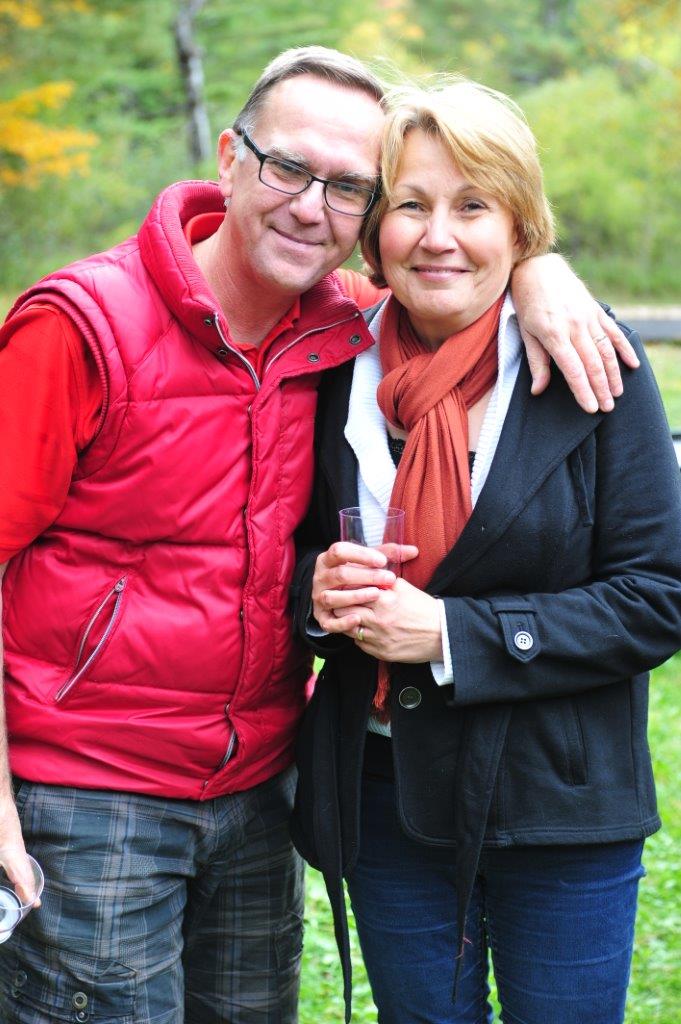 Peter and Jane starting to groove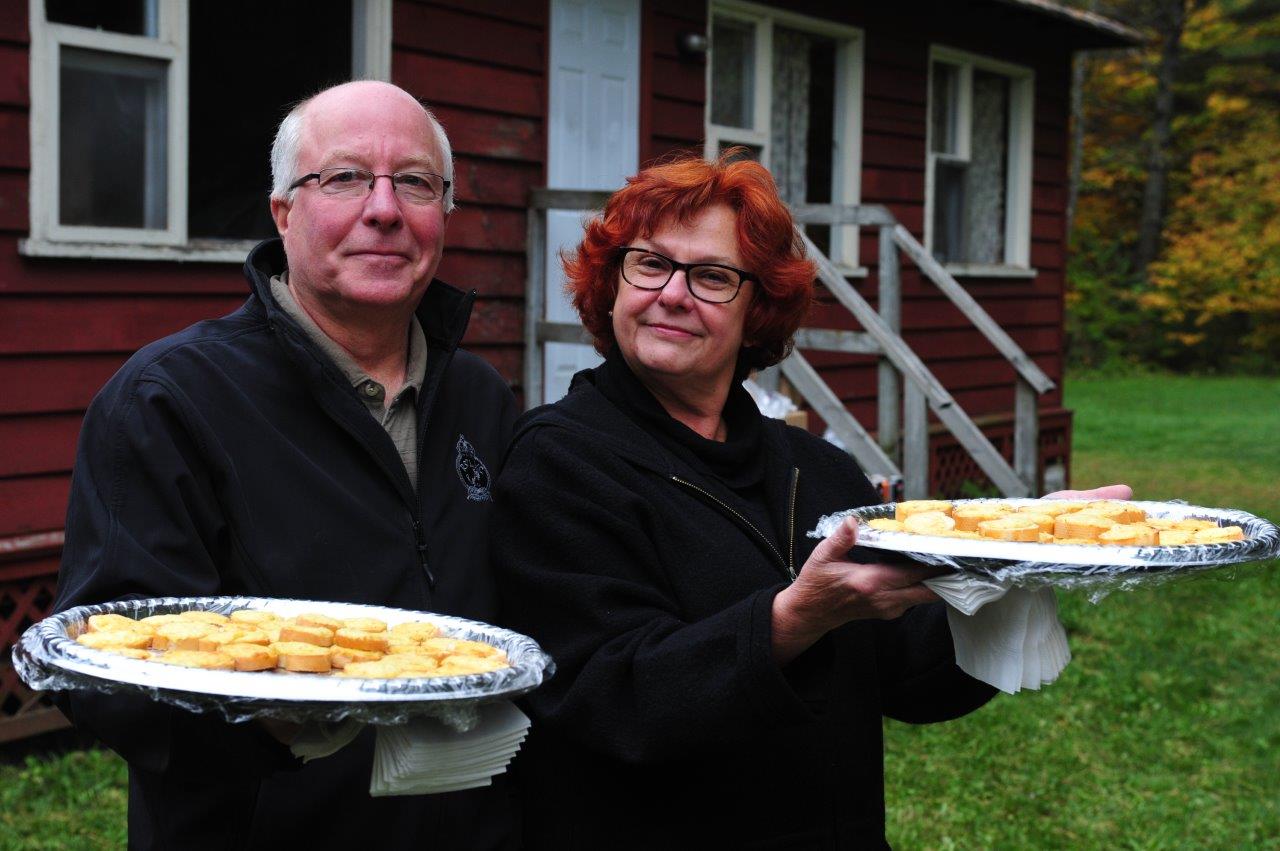 Appetizer chefs par excellence!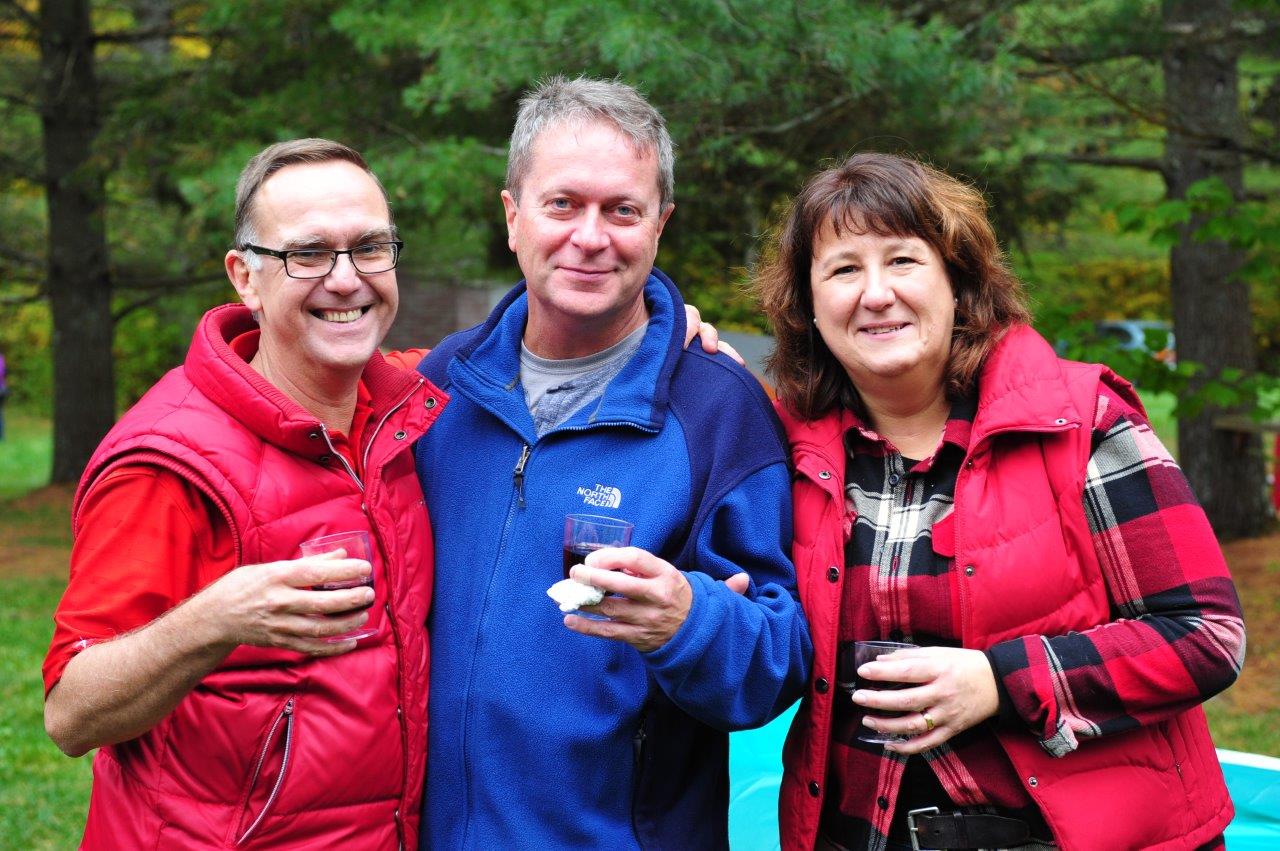 Yes, the wine was starting to flow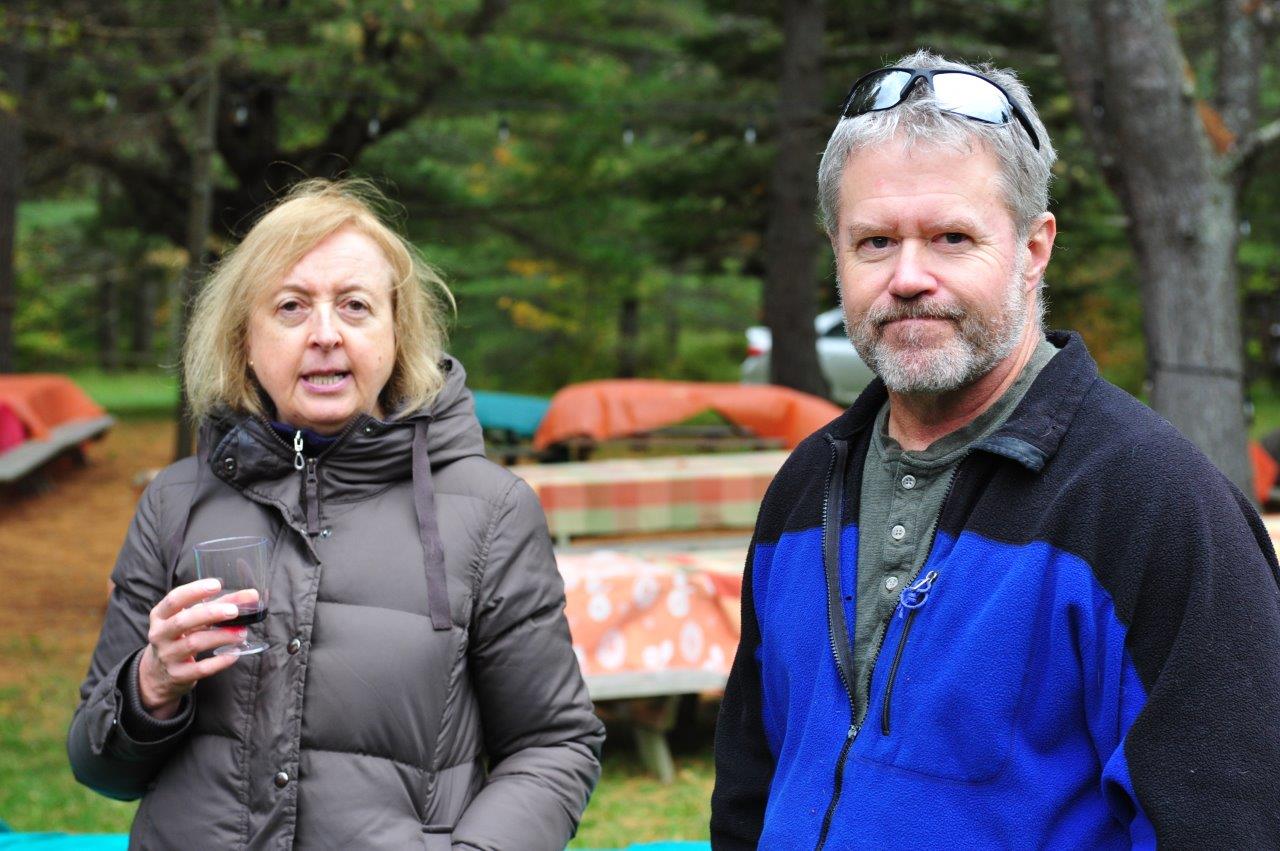 Must be a tough discussion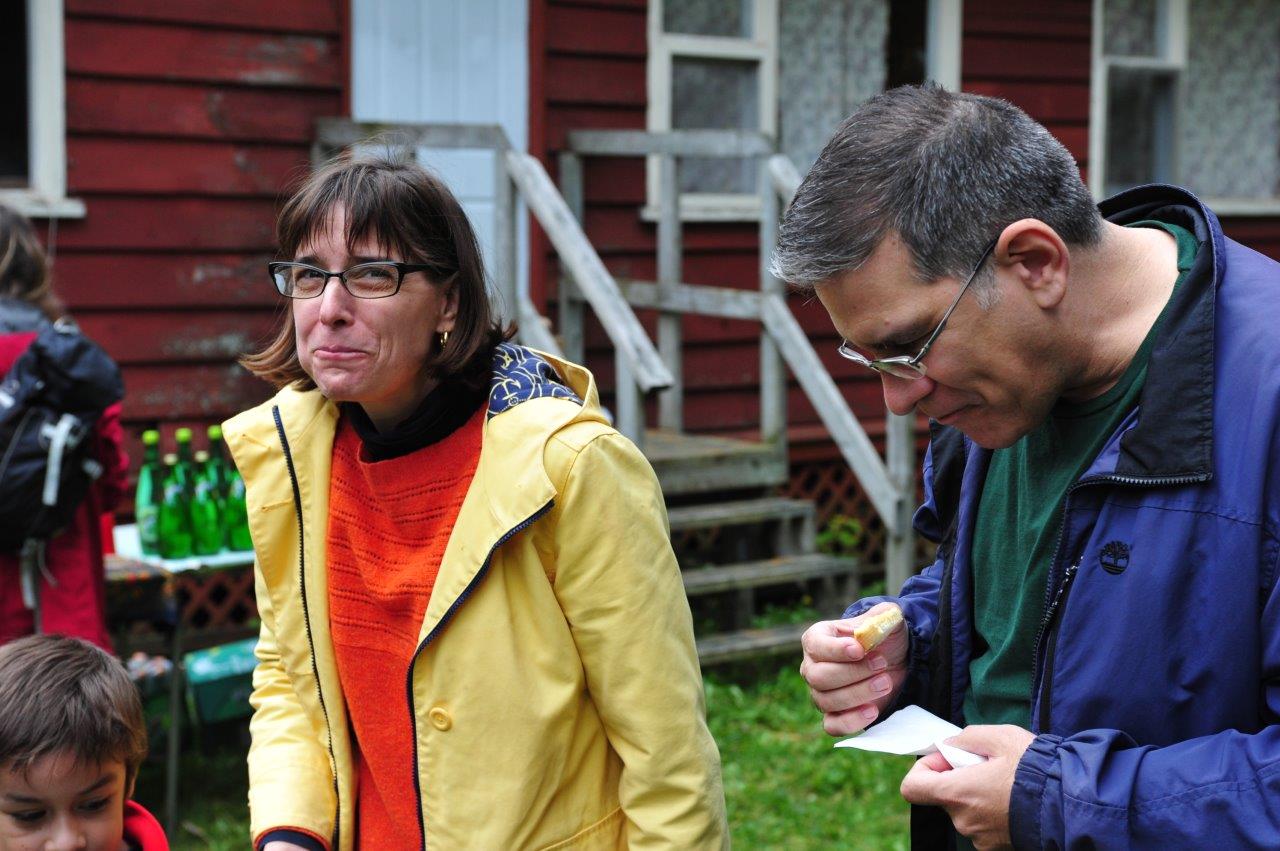 Mirth was in the air. Charlene and John and Mathew joined us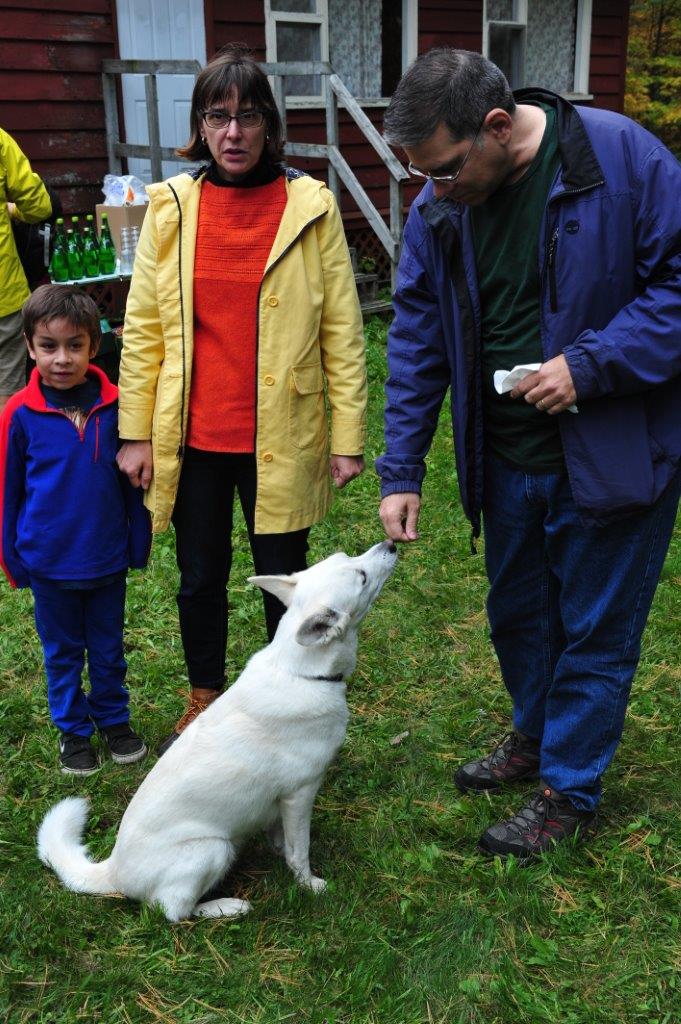 Seech making friends or looking for opportunities?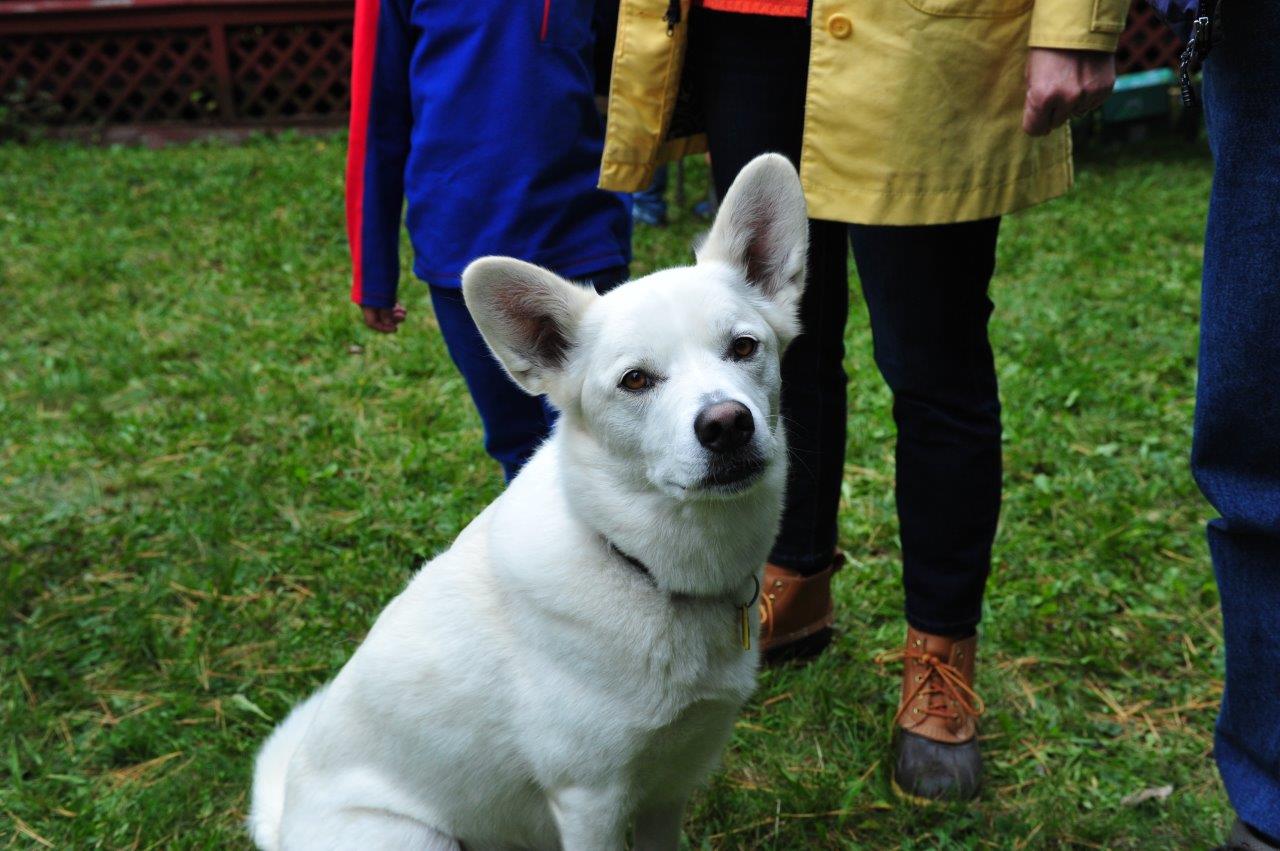 What, me?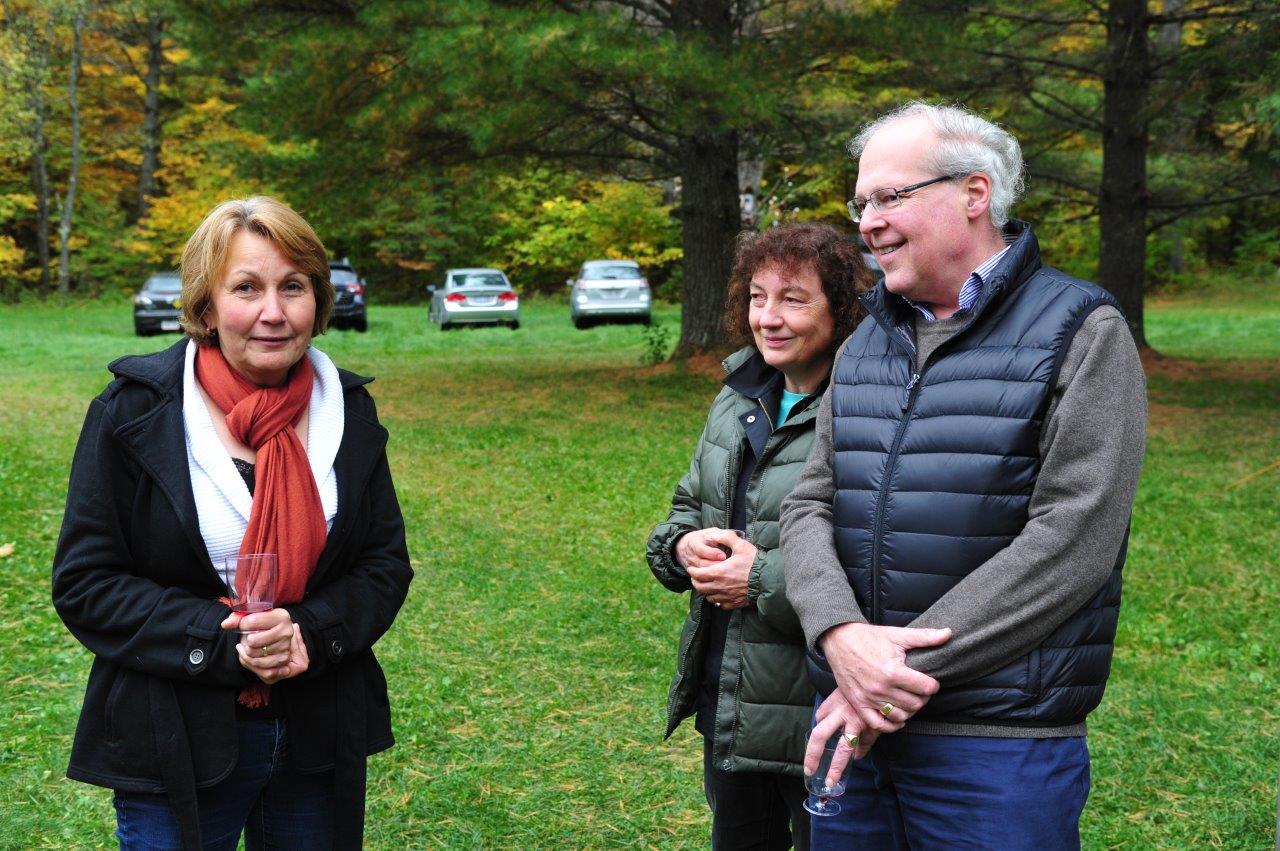 Those glasses look awfully empty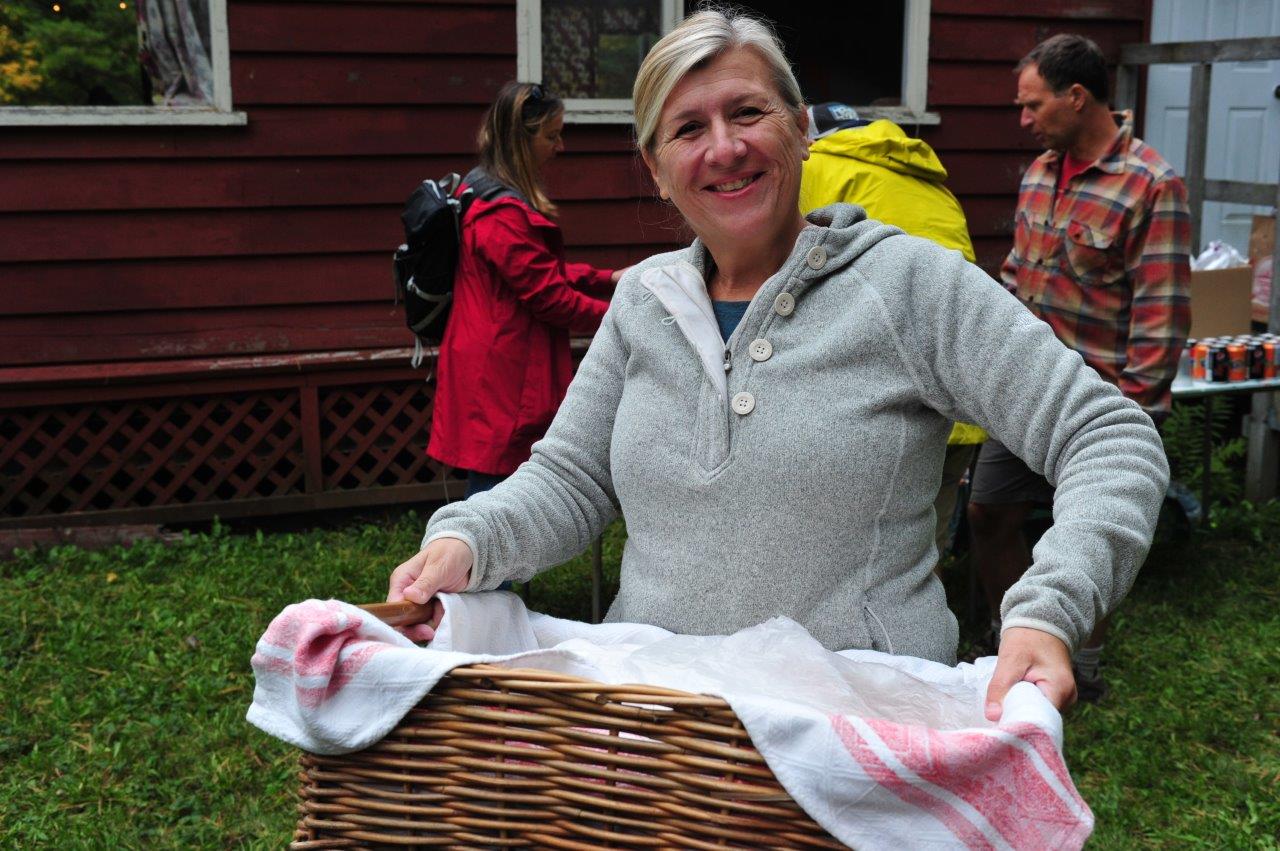 Chrystia was in a great mood and really helped out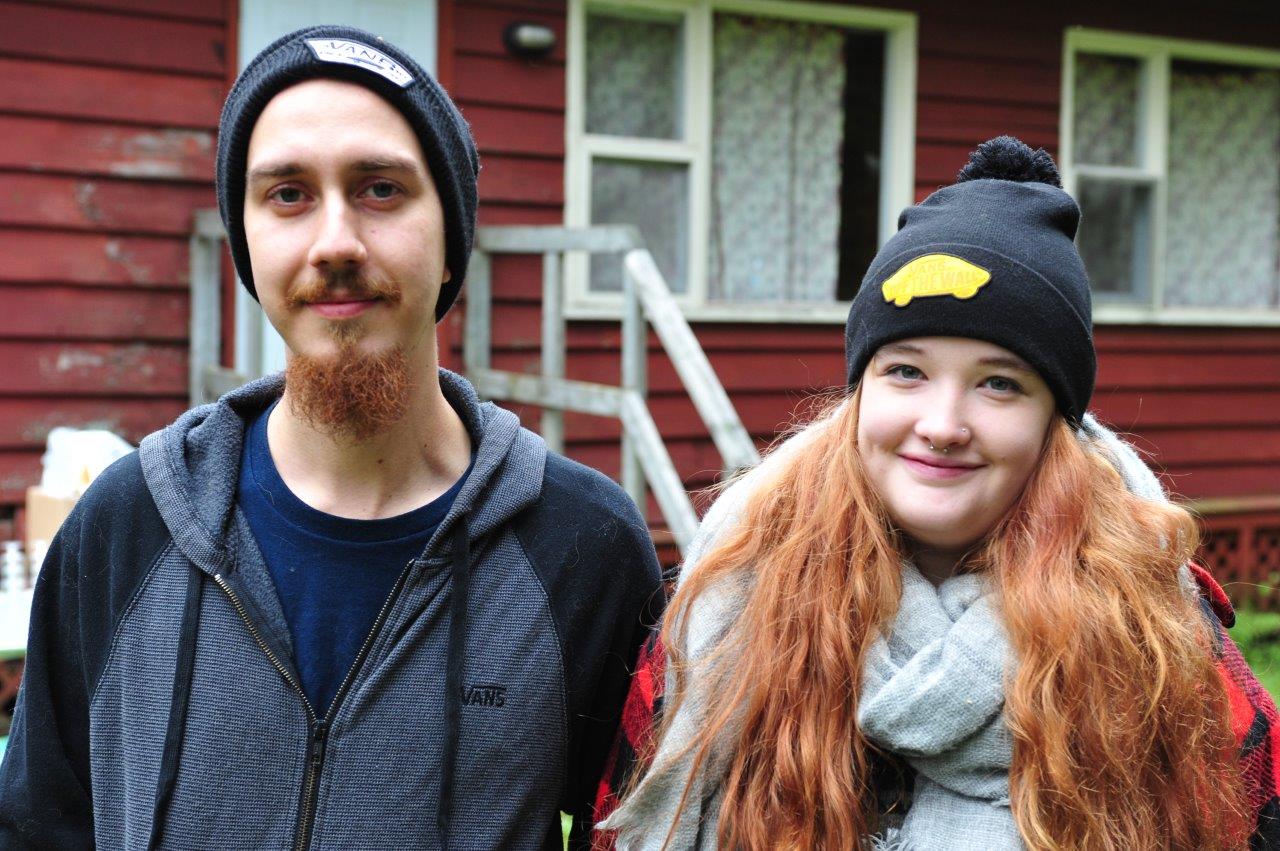 The youngems.... Tim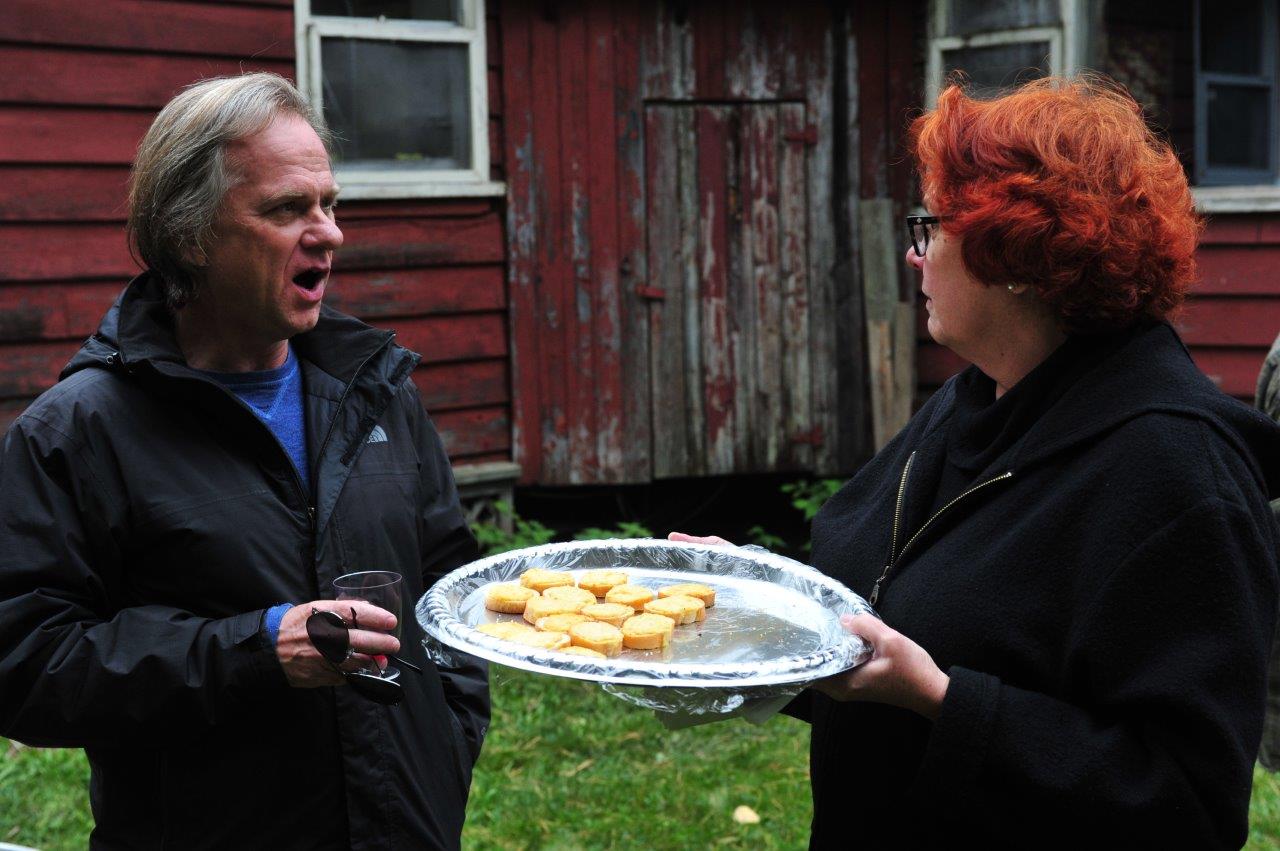 Do they have gluten?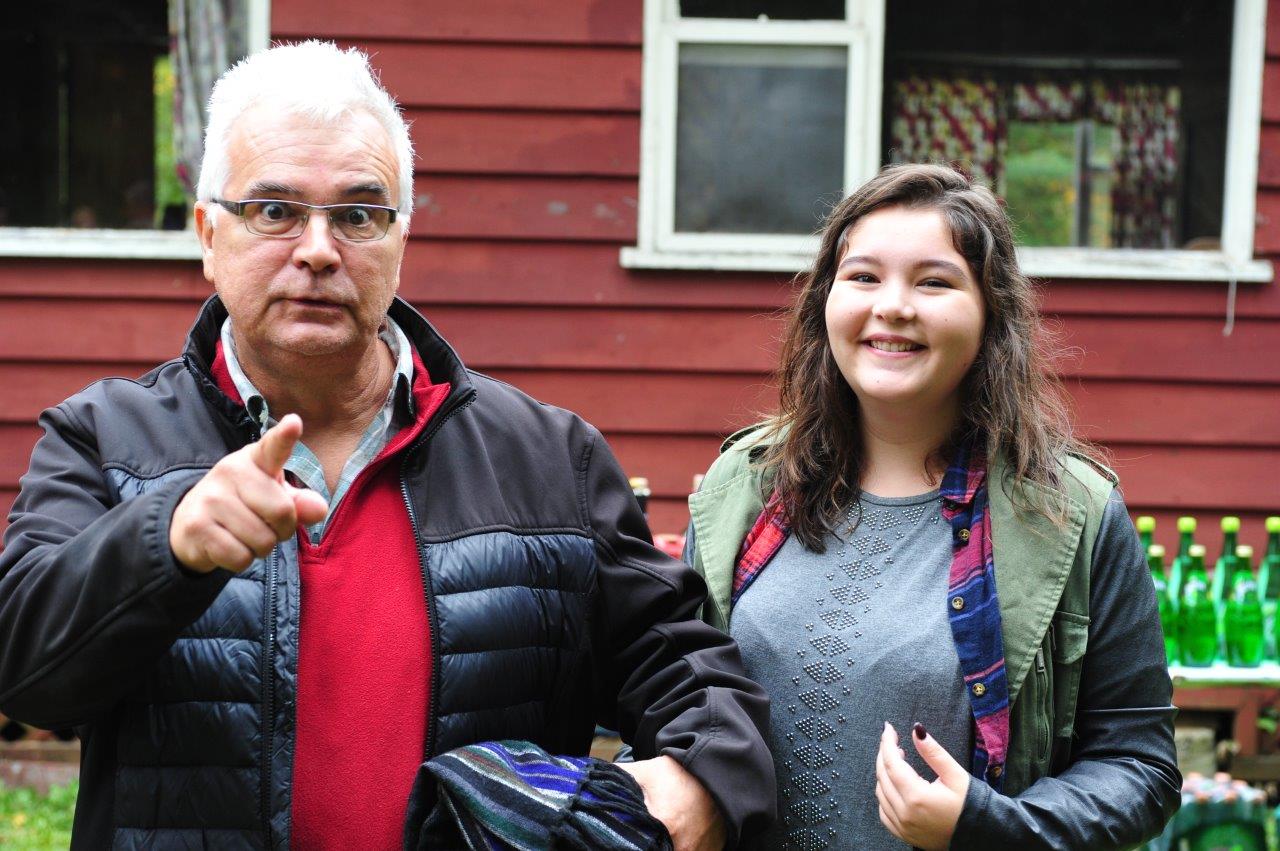 "I got a bone to pick with you!"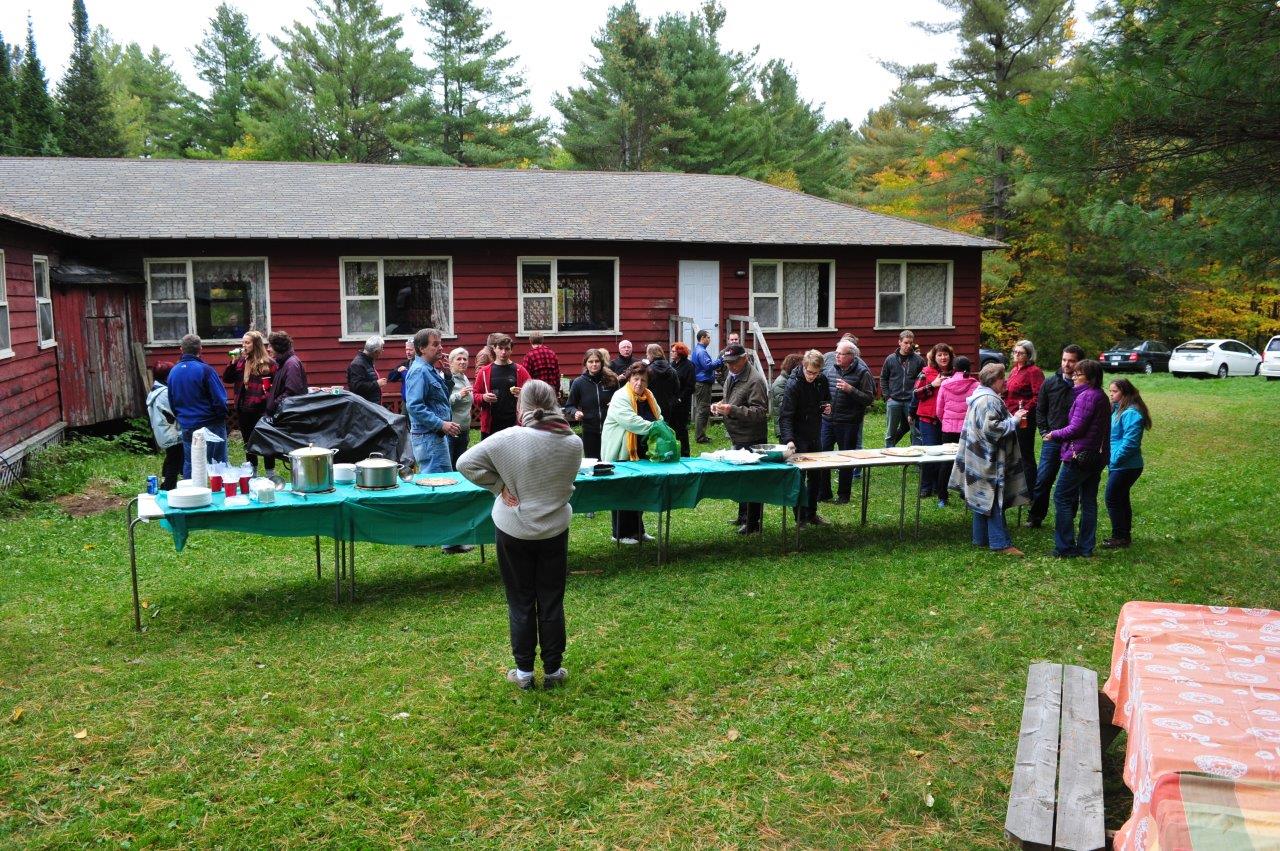 Katrusia giving out the lunch instructions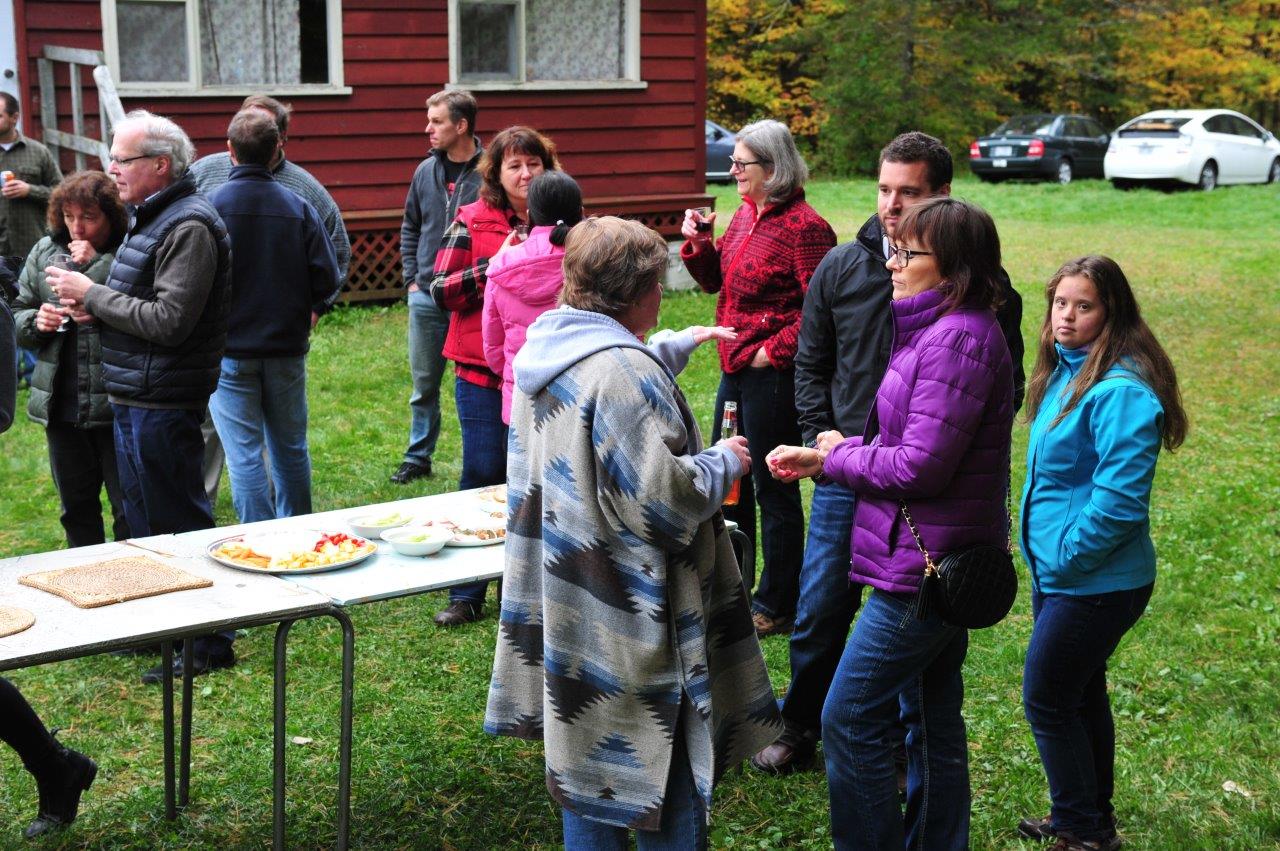 Natalka came down from Jamaica and Sylvia brought her family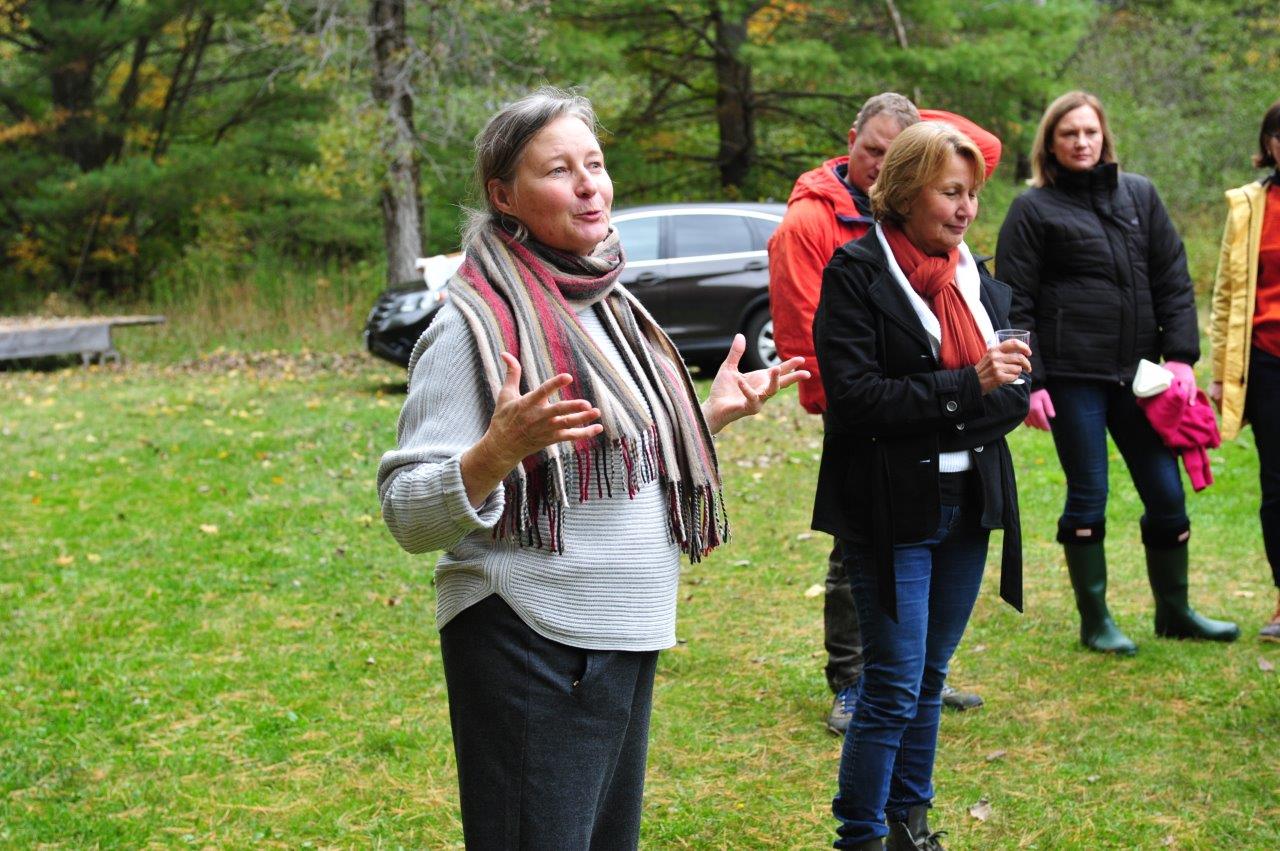 First, before we eat, we will do Yoga!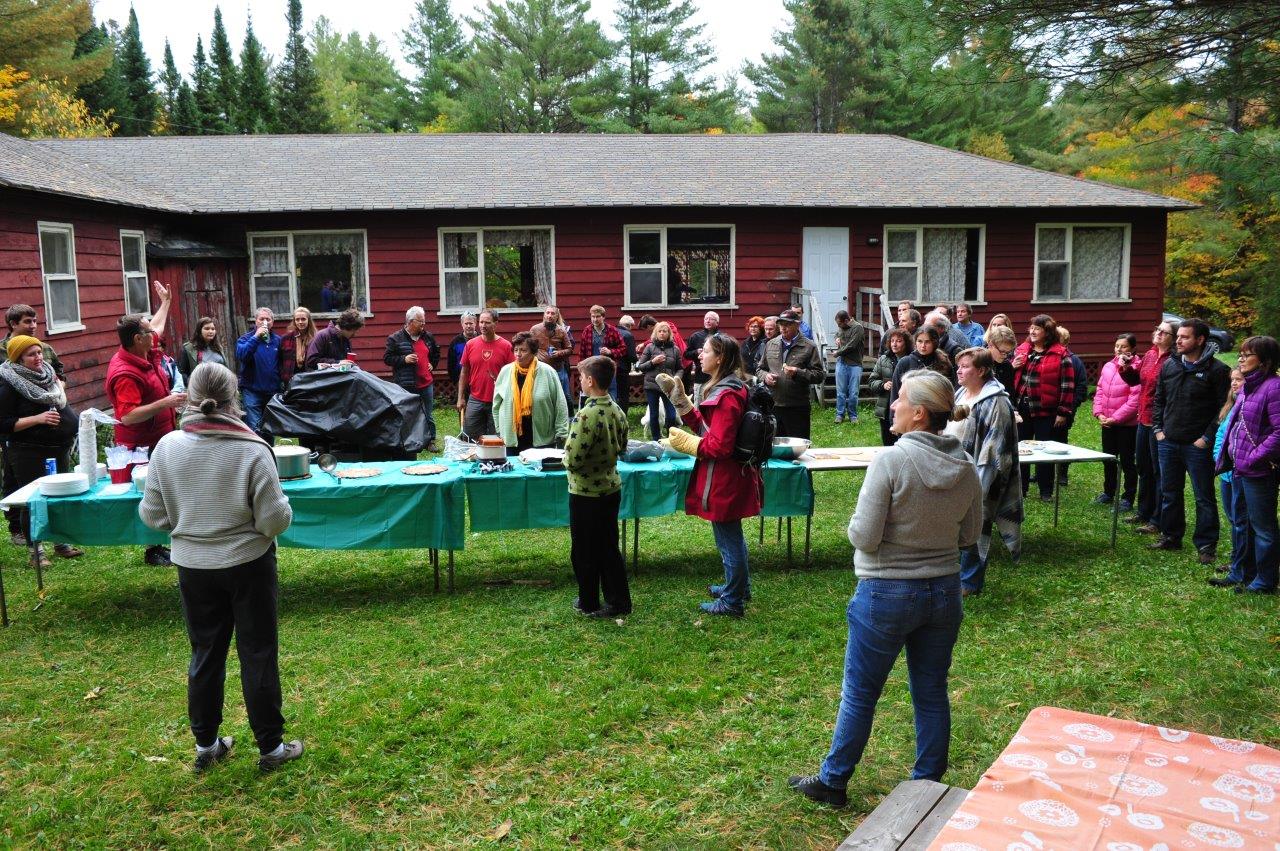 People at first were not too crazy about having to put down their wine glass to go get food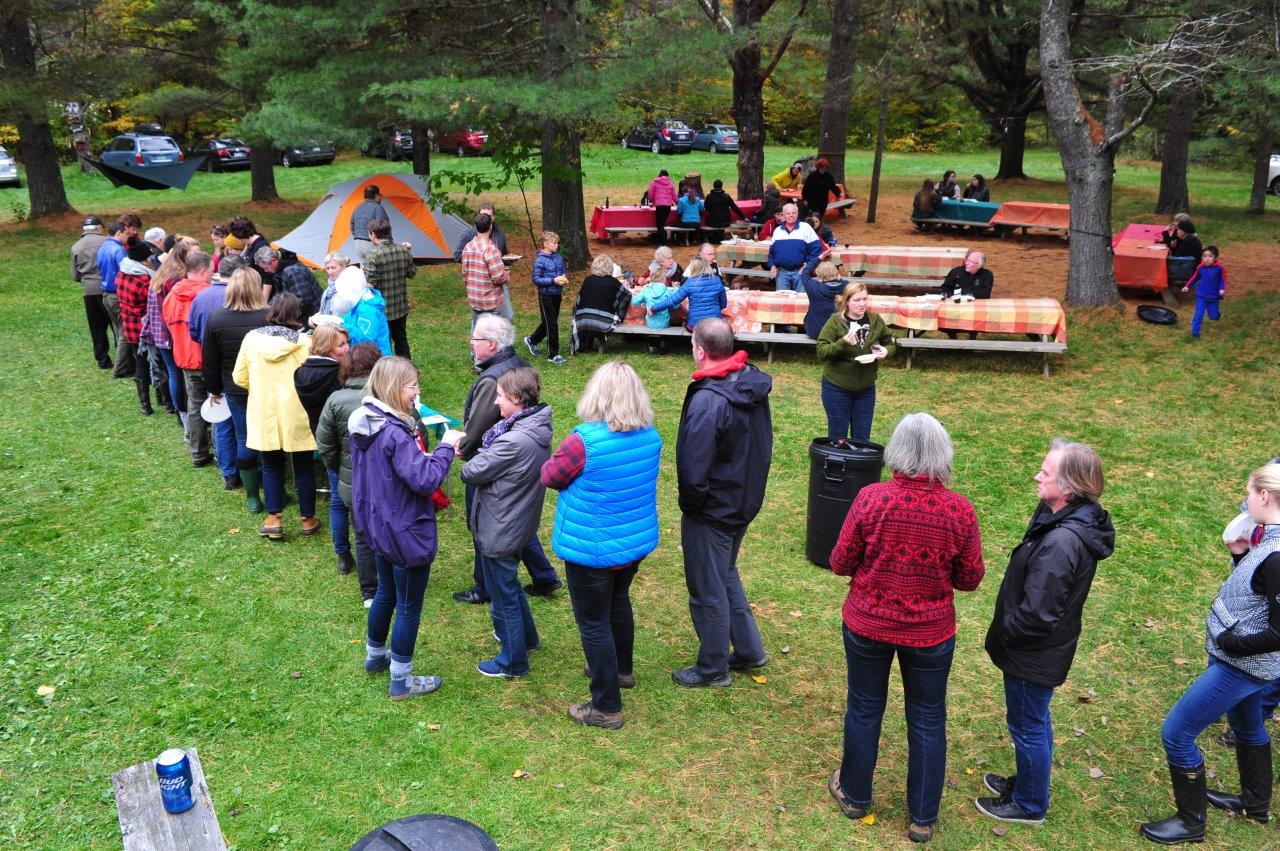 But it soon caught on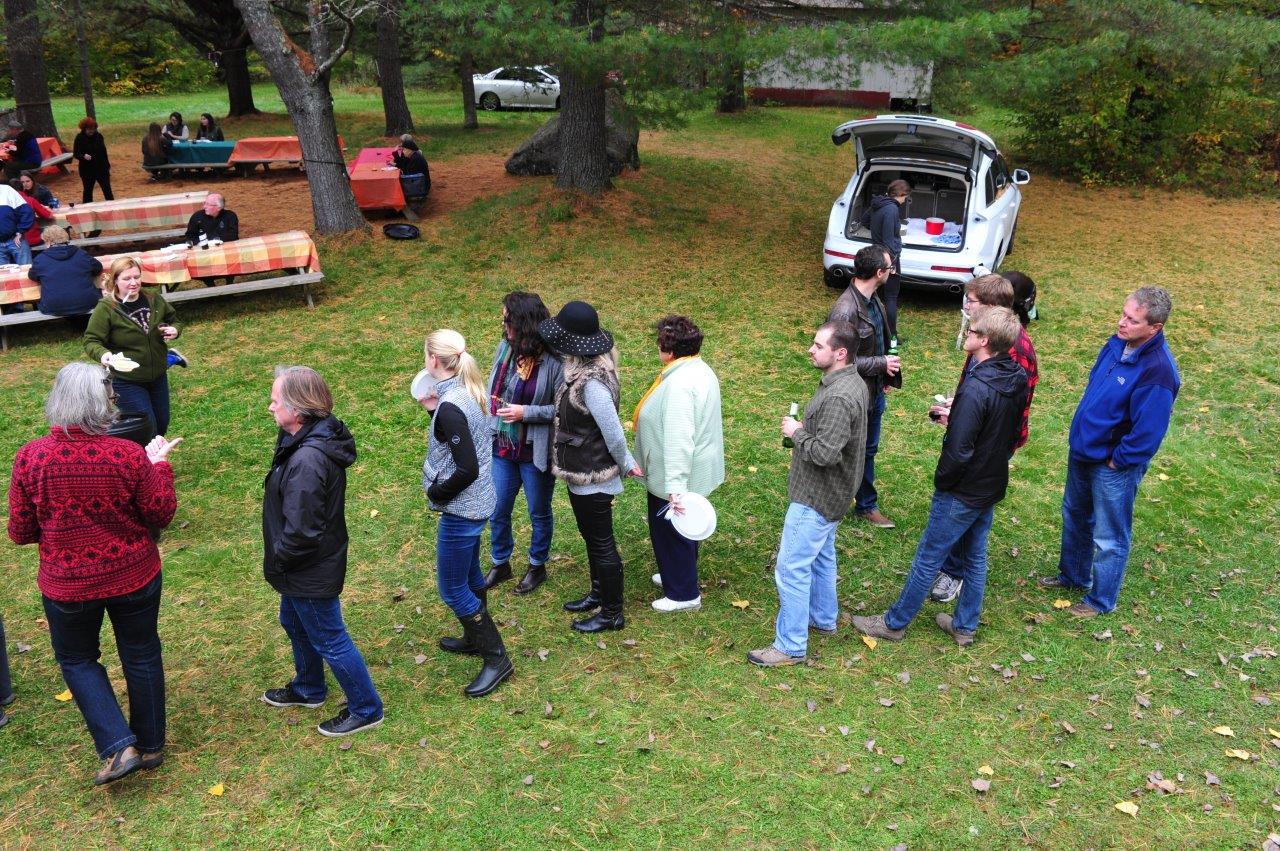 Need to apply some Lean principles to the food queue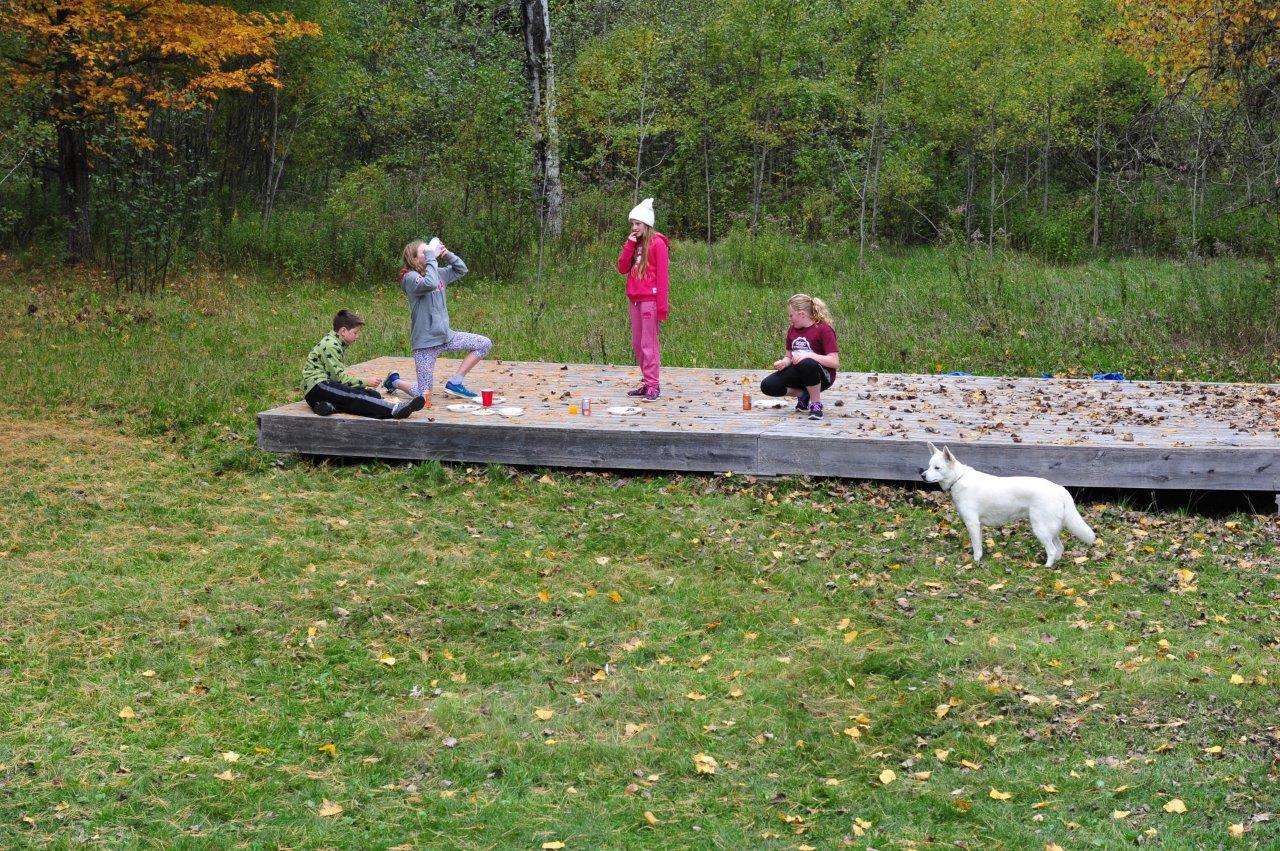 Seech trying to figure out where her best opportunities were while the kids were planning some theatrical debut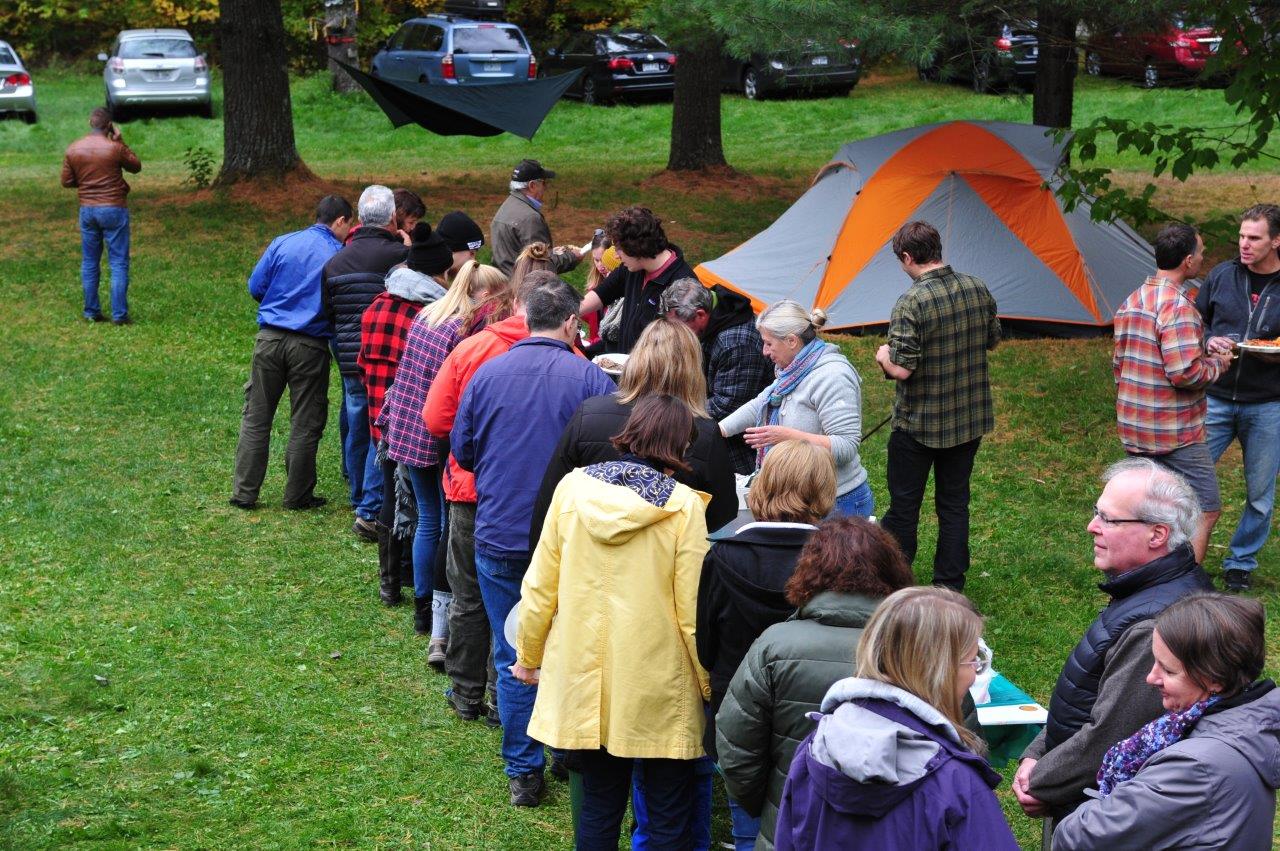 Mychajlo brought his hanging tent which was pretty cool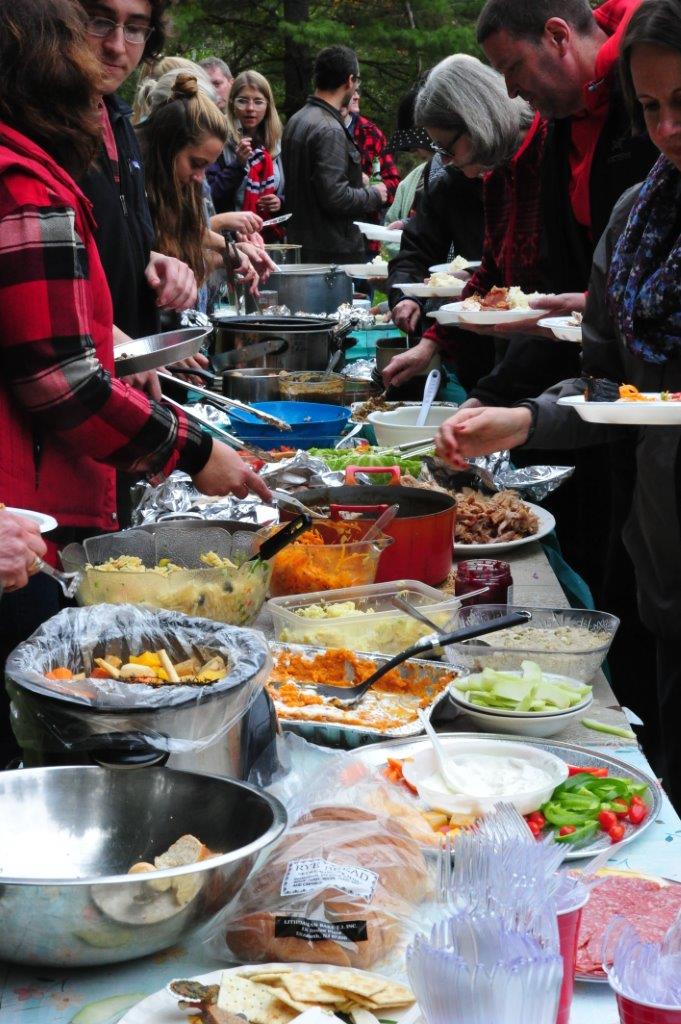 There was a lot of great food!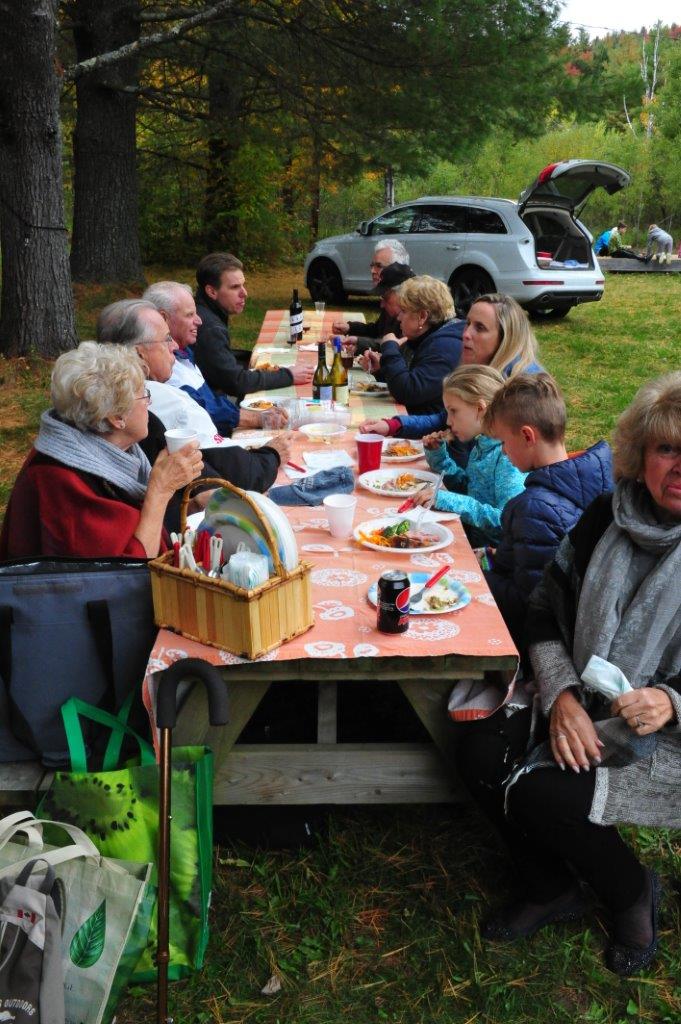 People sat down by groups at the picnic tables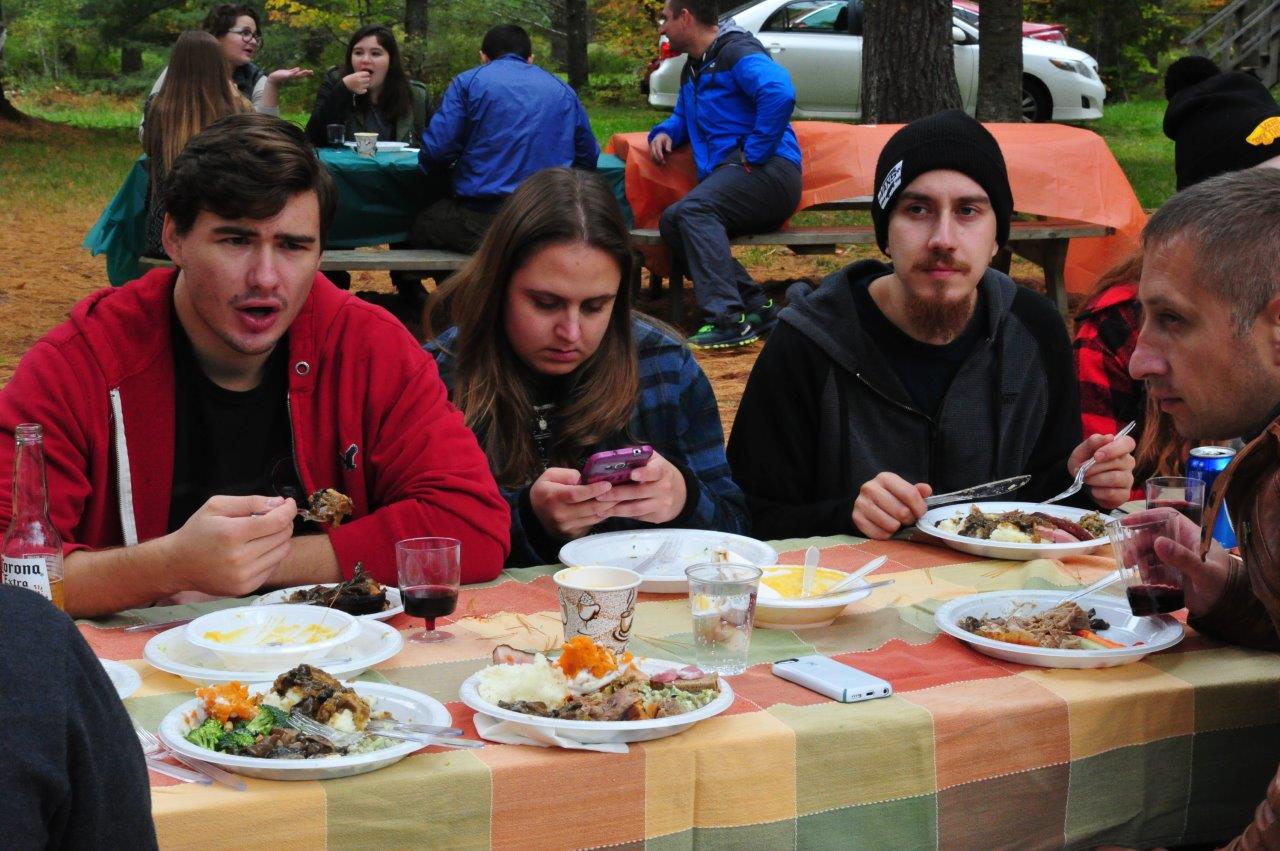 But there was enough mixing going on. Boyan starting a trade union?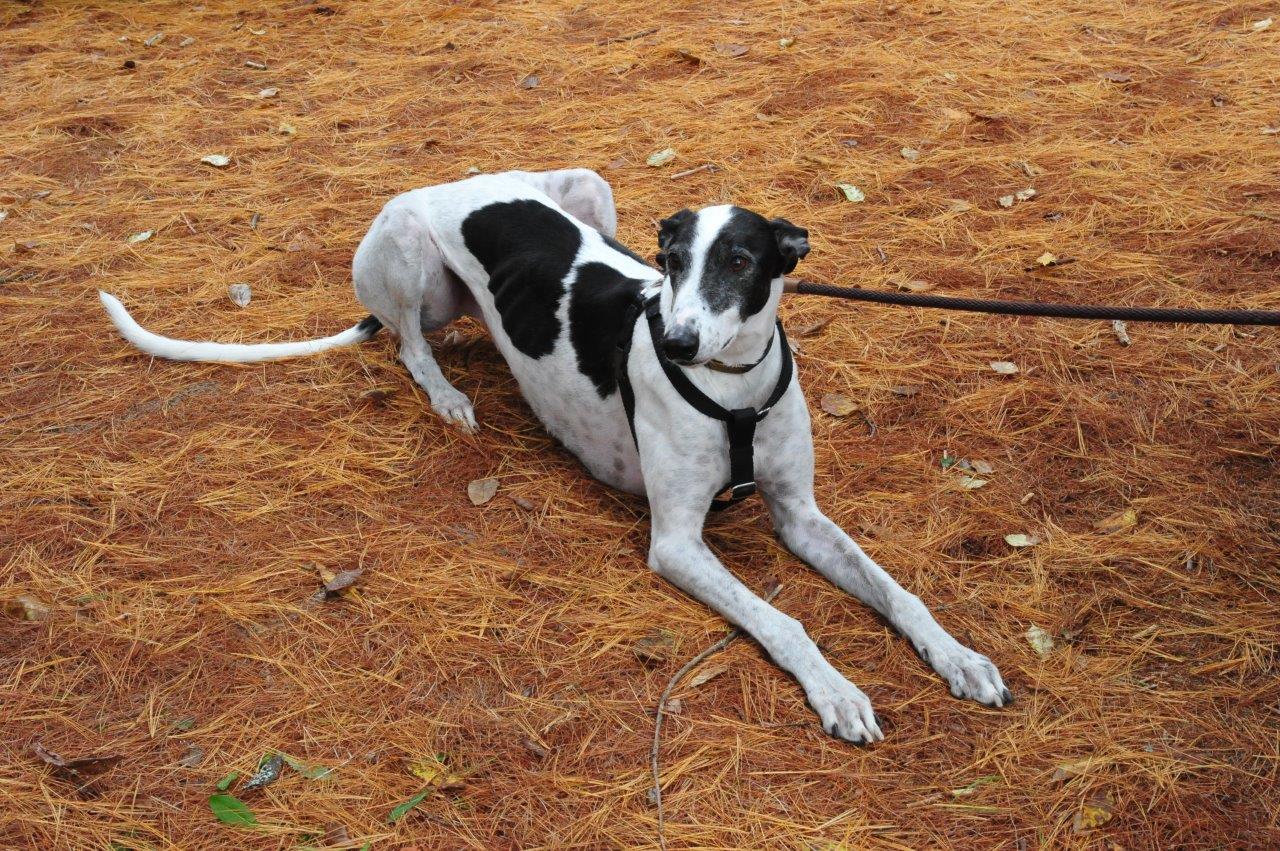 Even Sam perked up at the possibility of food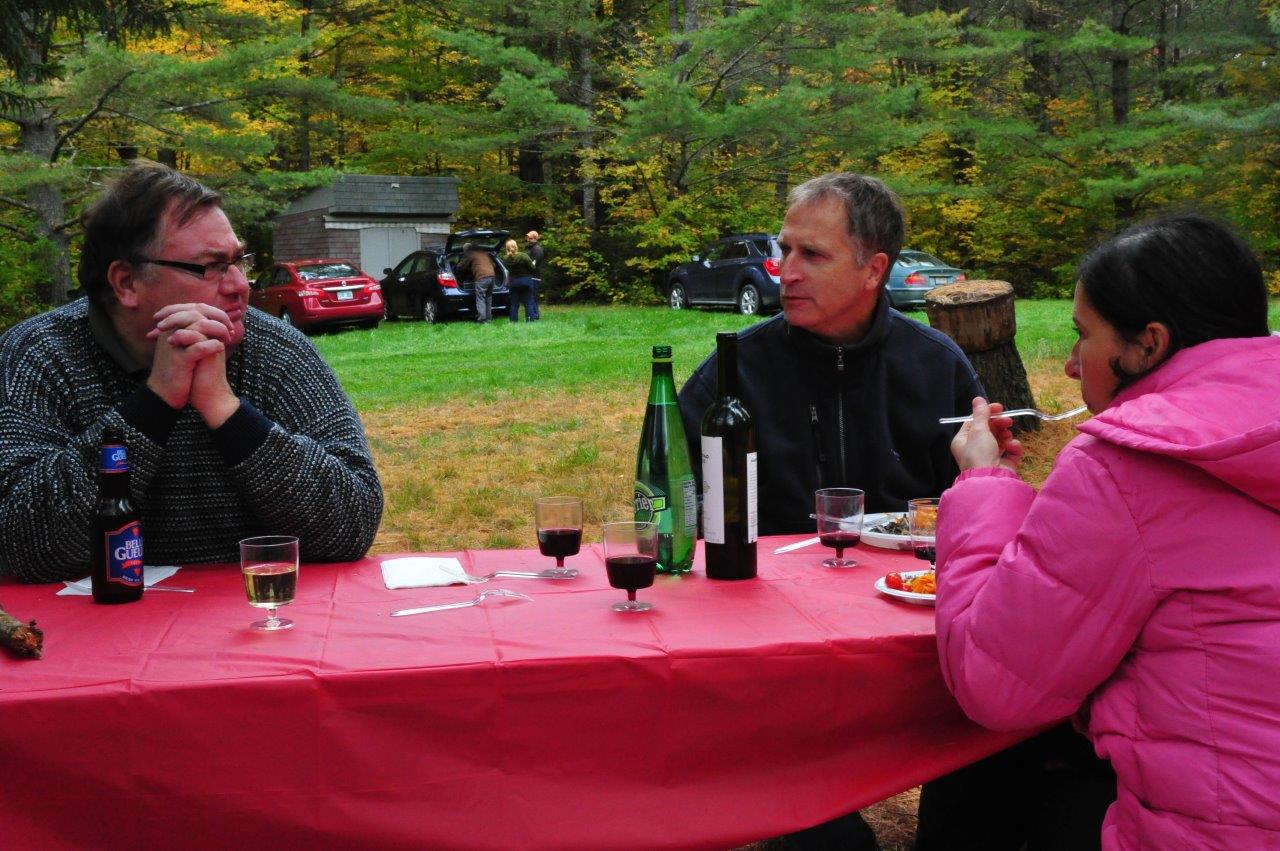 Wasyl and Oksana and Roman joined us as well.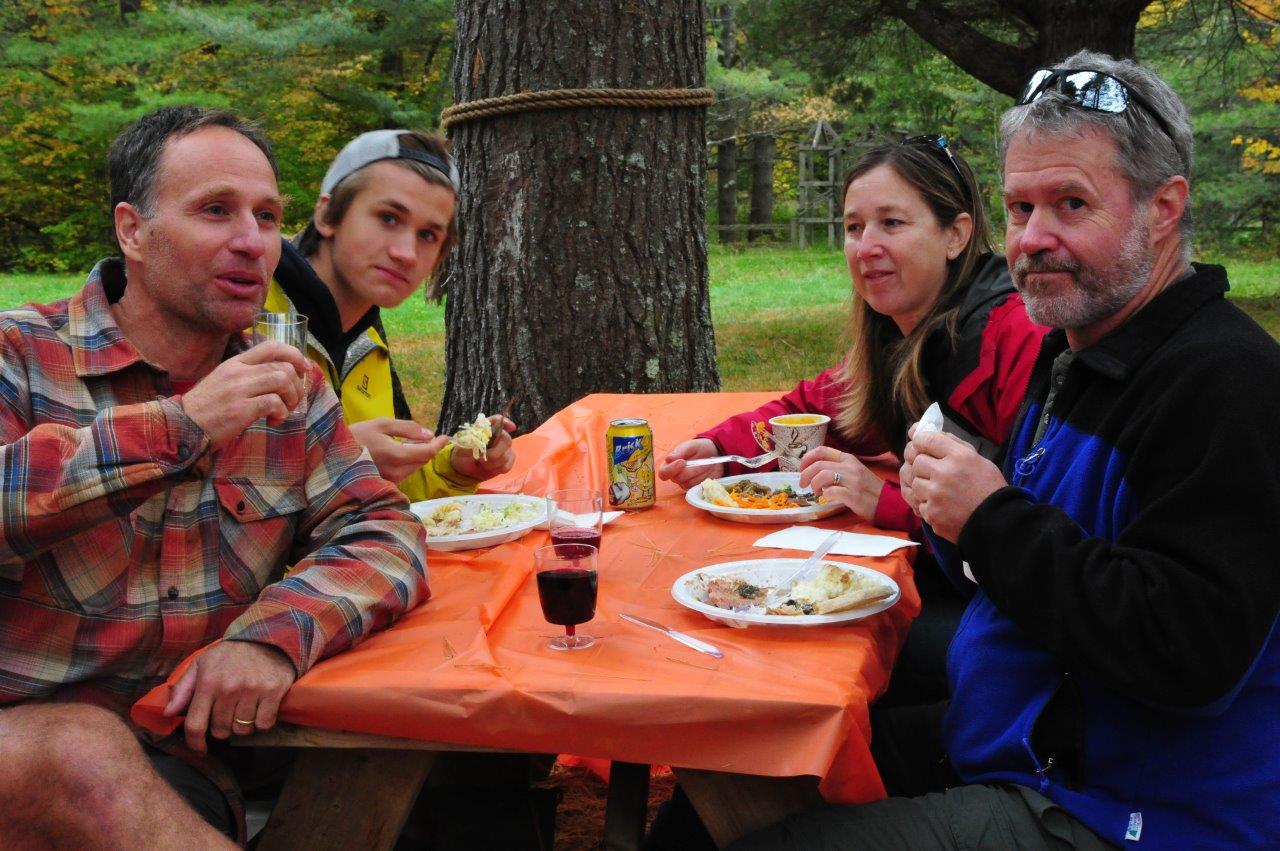 Mychajlo with Uliana and Zachar with Romko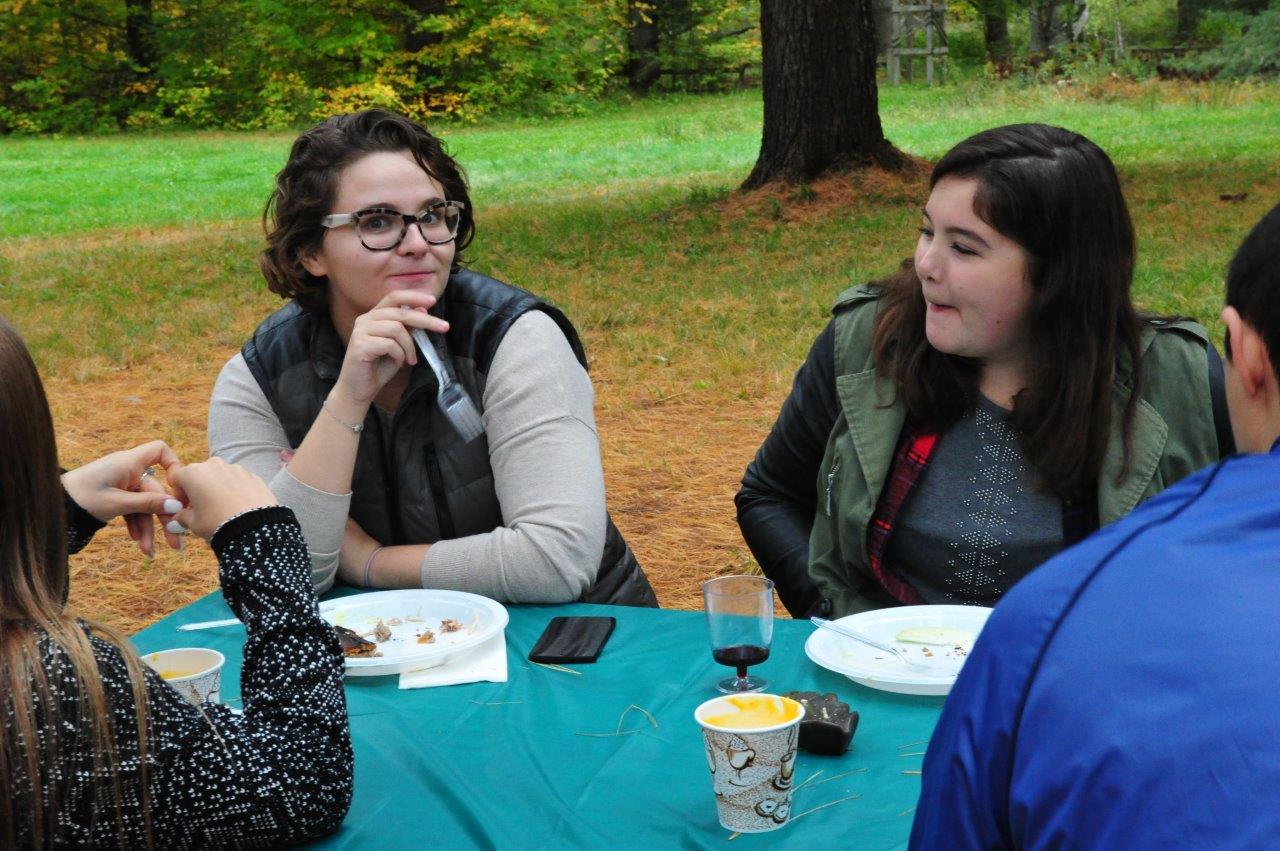 Marika and Larysa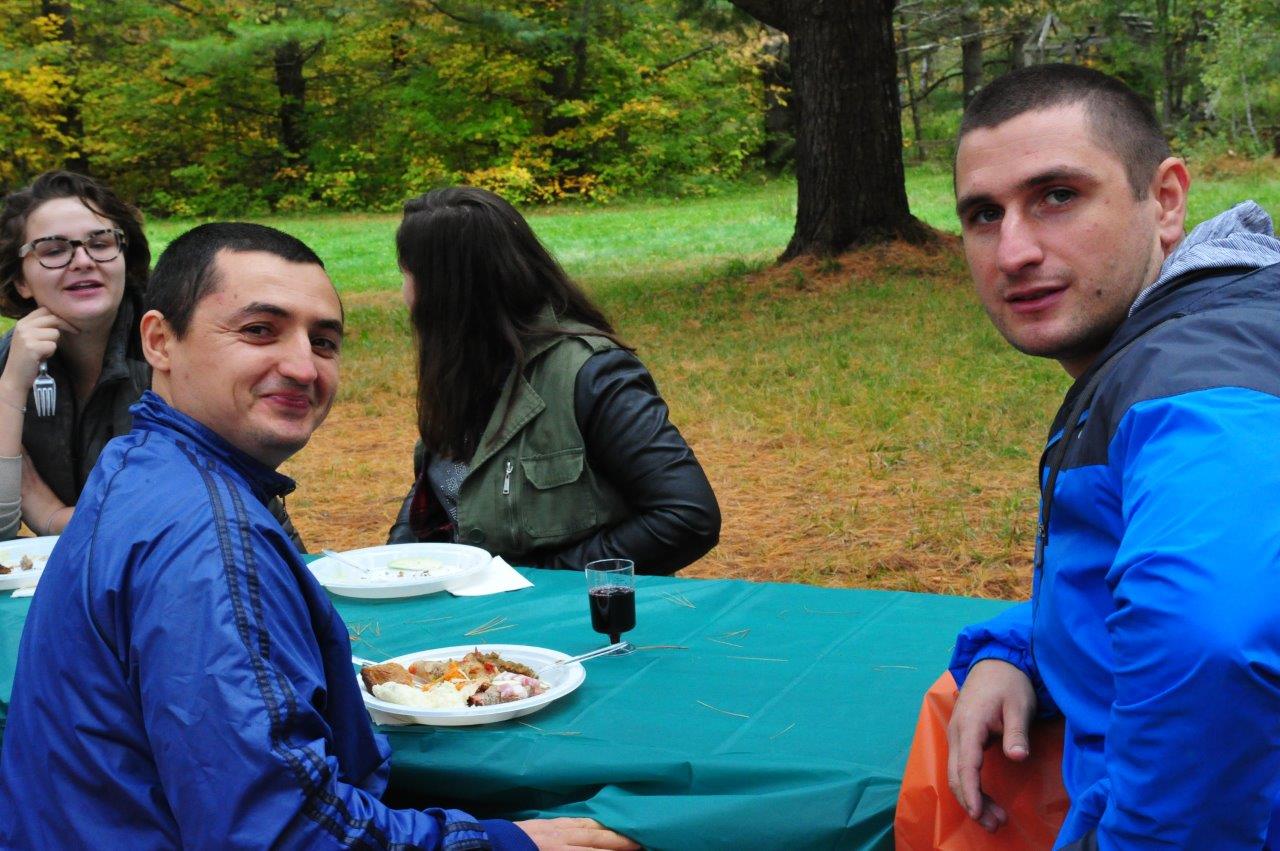 We were starting to attract a wider crowd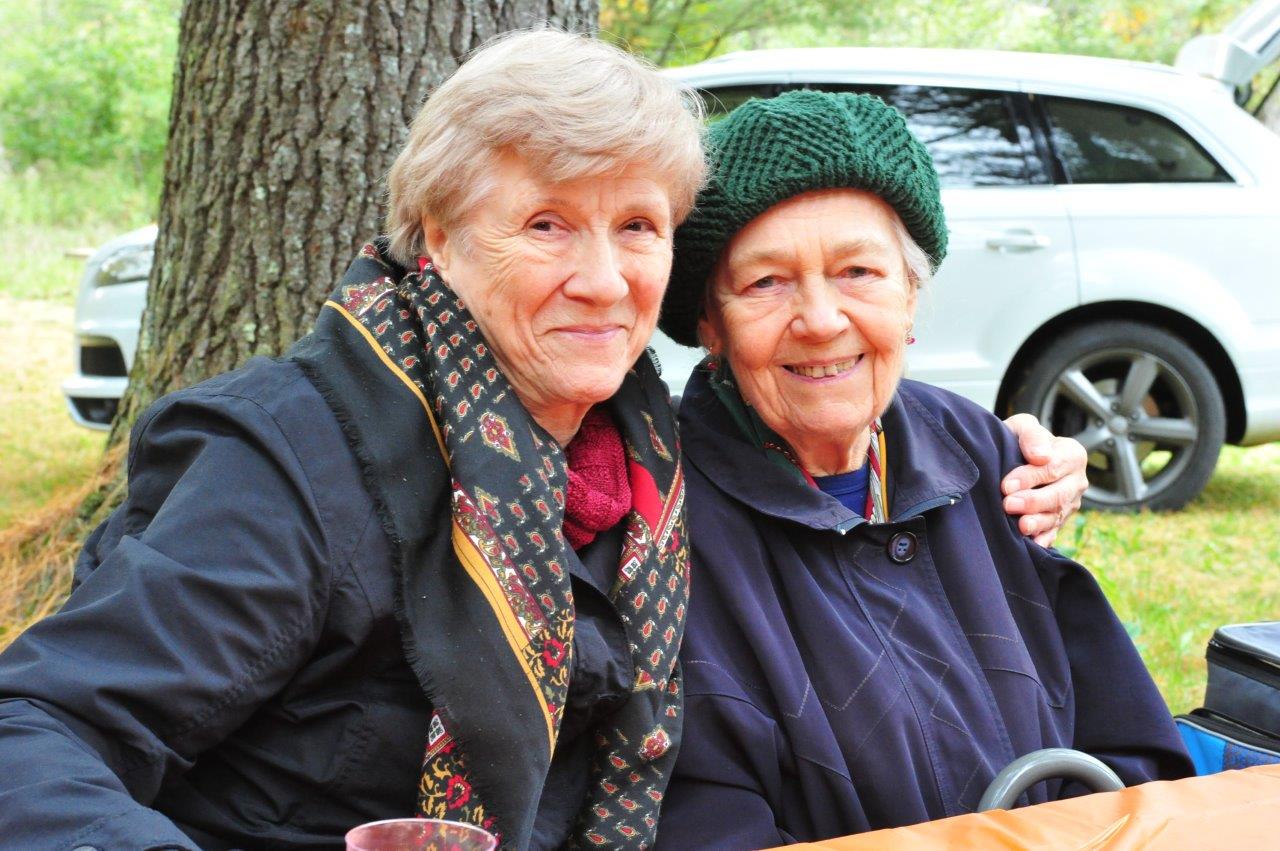 Mama and Halka had a chance to catch up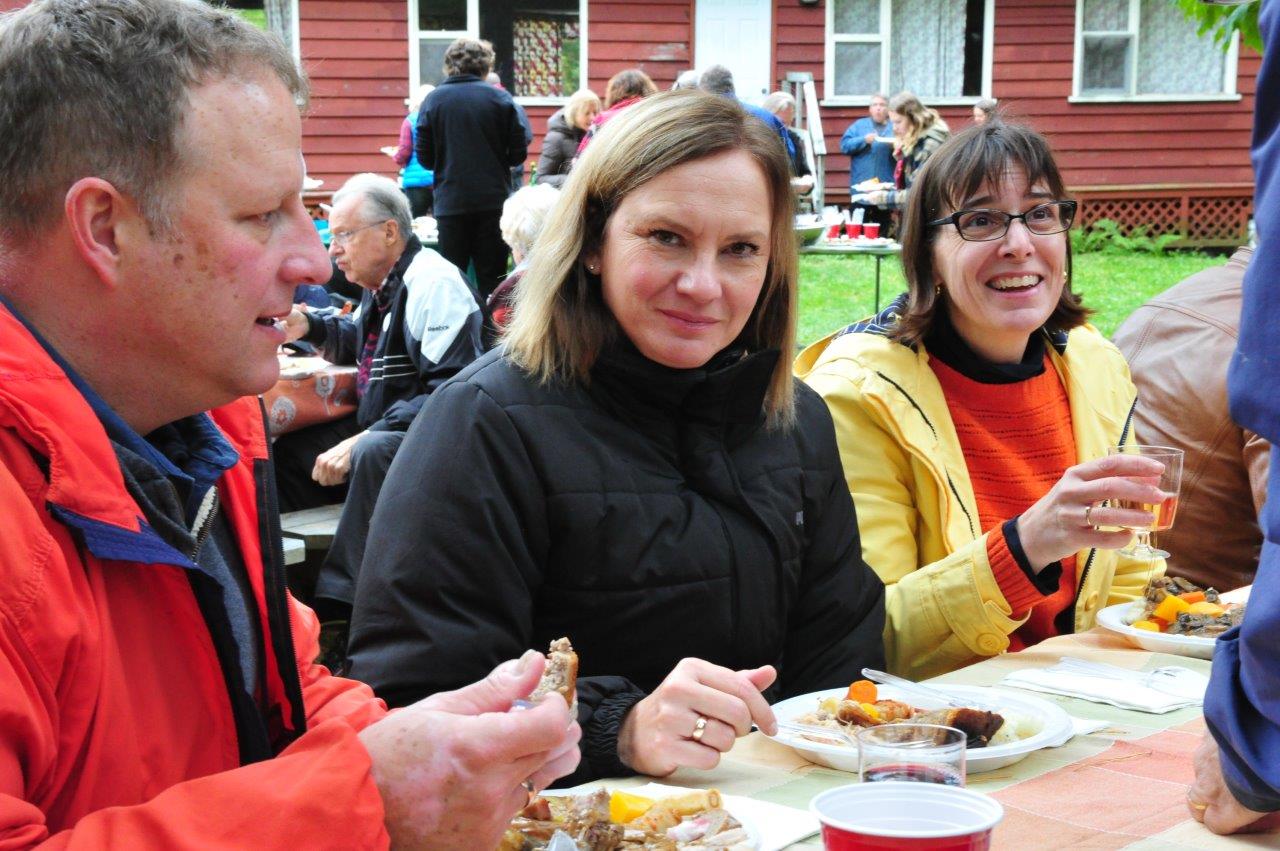 Greg and Sandra and Charlene. Sounds like a good table.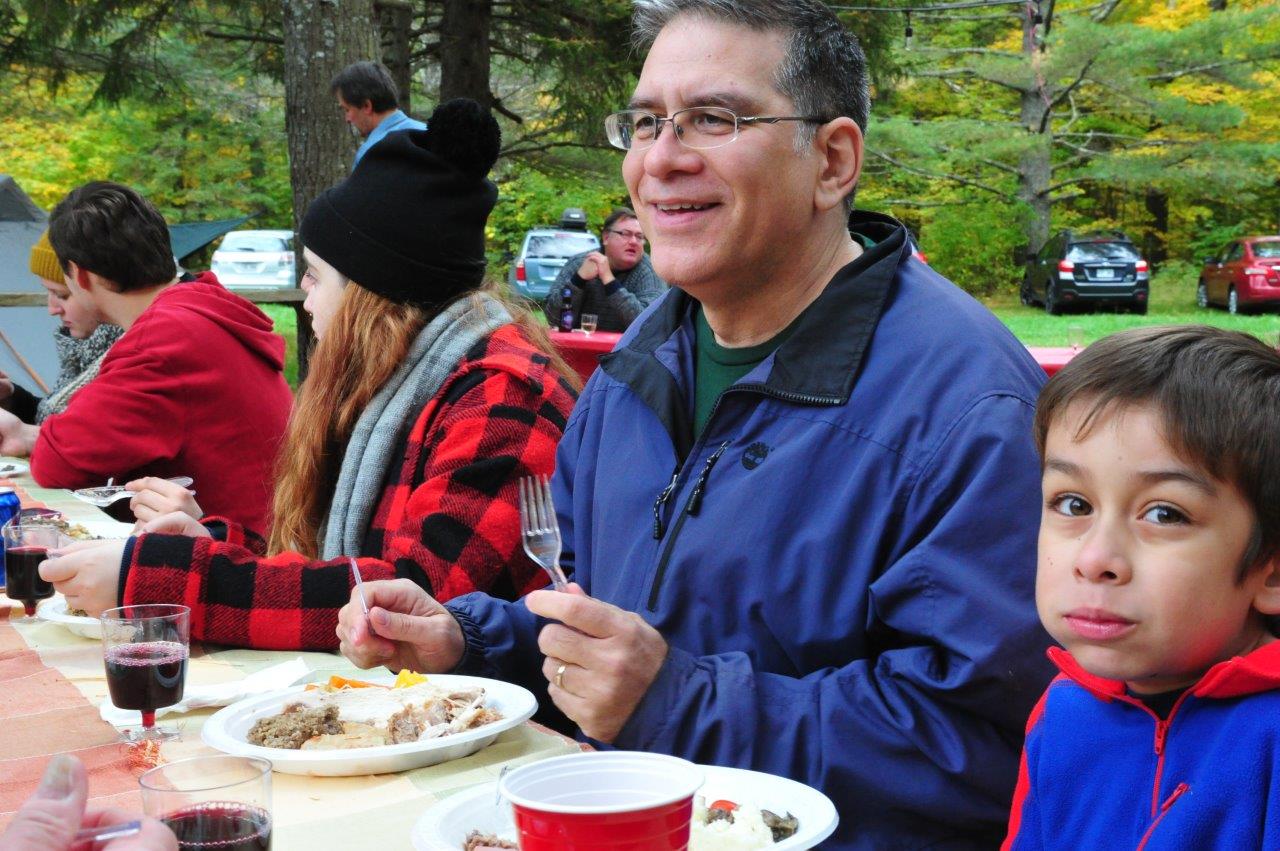 John and Mathew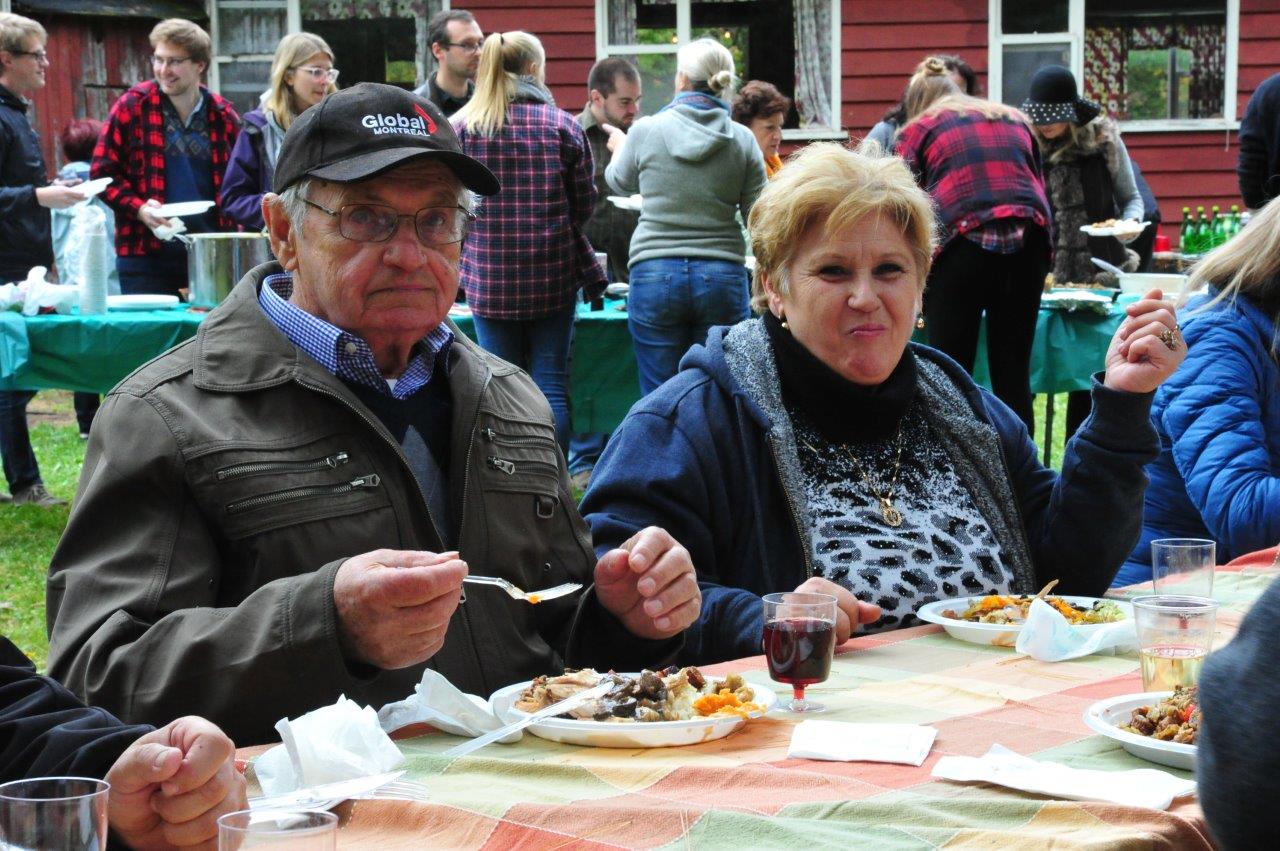 Pan Roman and Pani Katia. Fun and fascinating people to celebrate with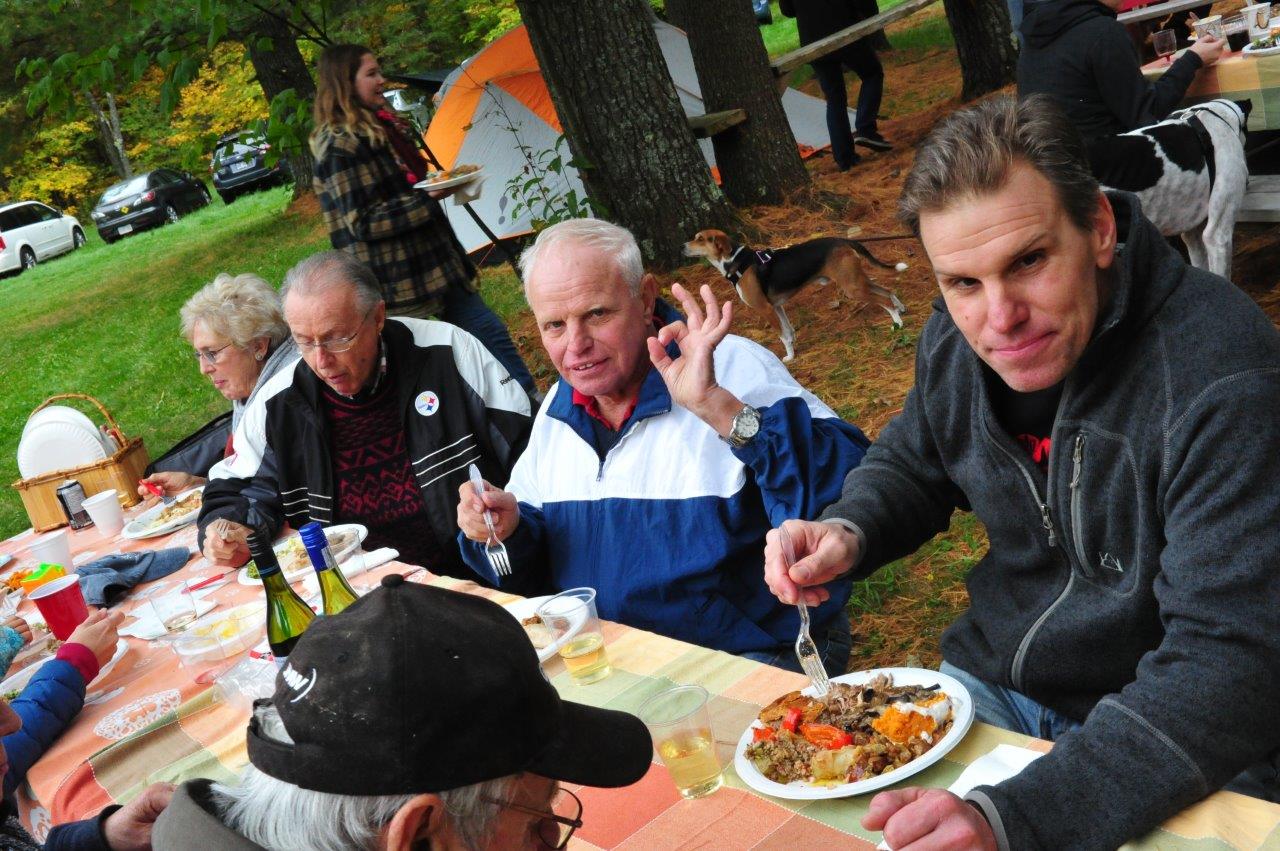 The Konanec-Hrycaj family with Gerry giving me the OK!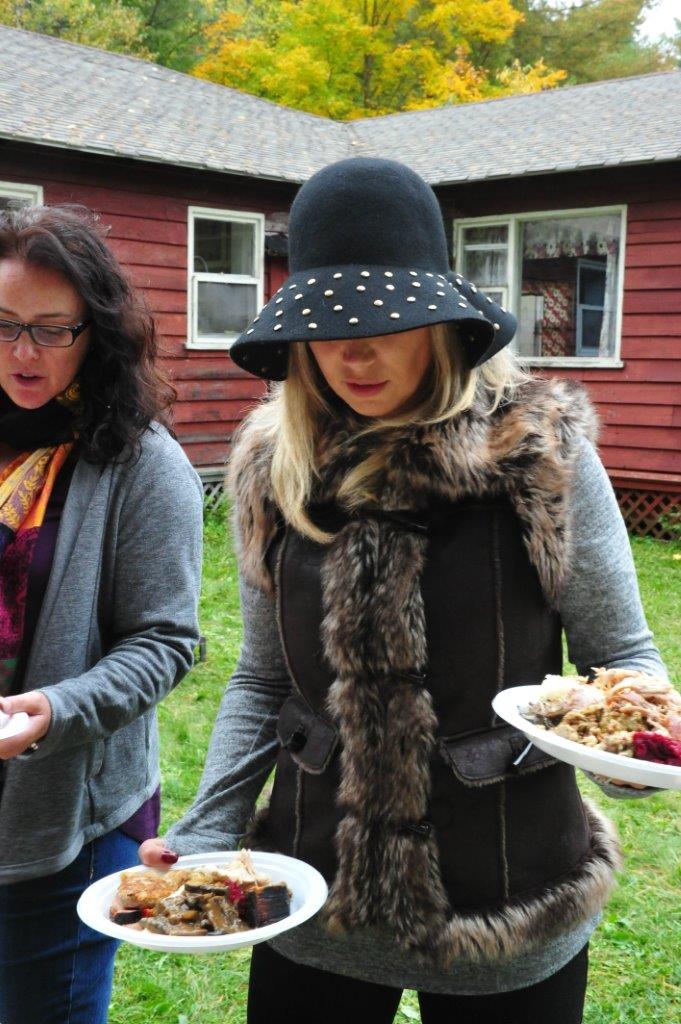 Its that mystery woman again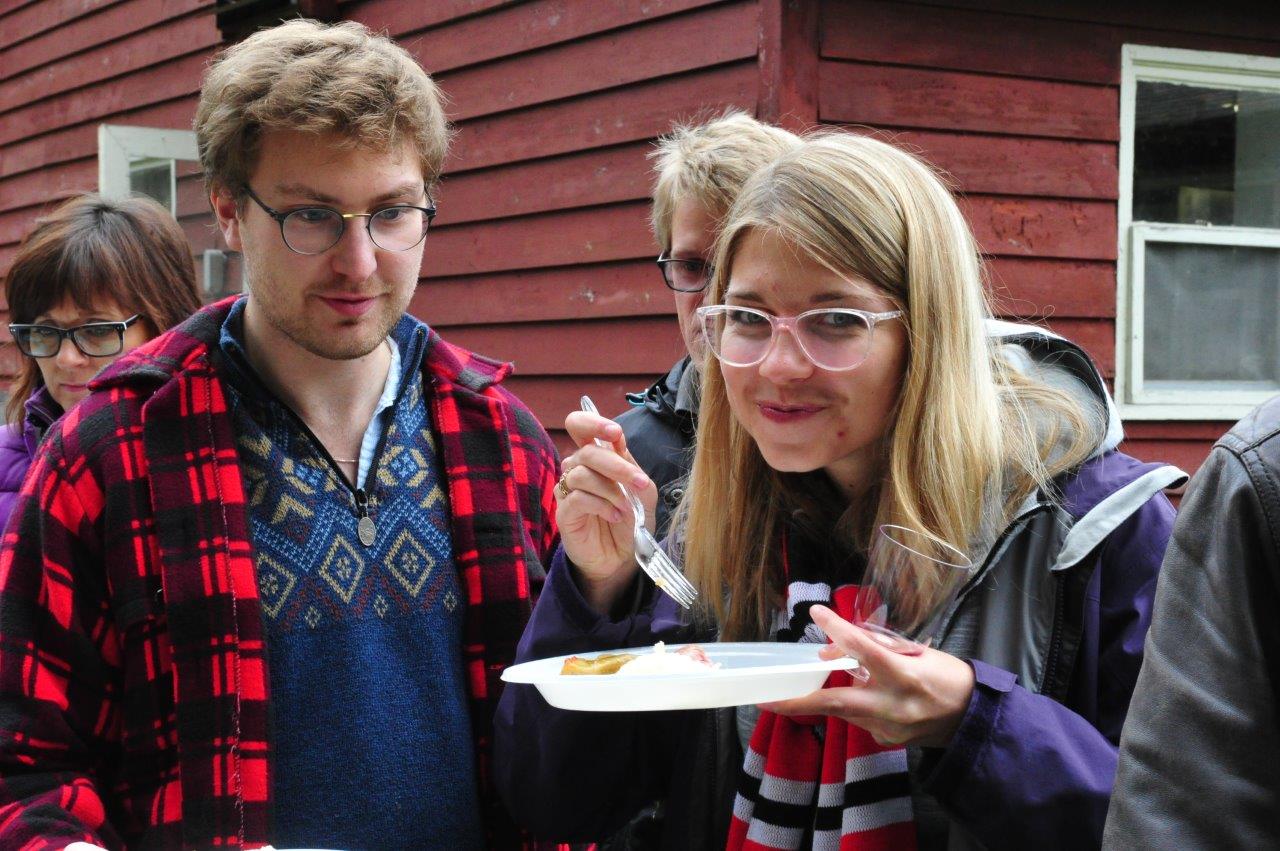 Artem and Nadia, power couple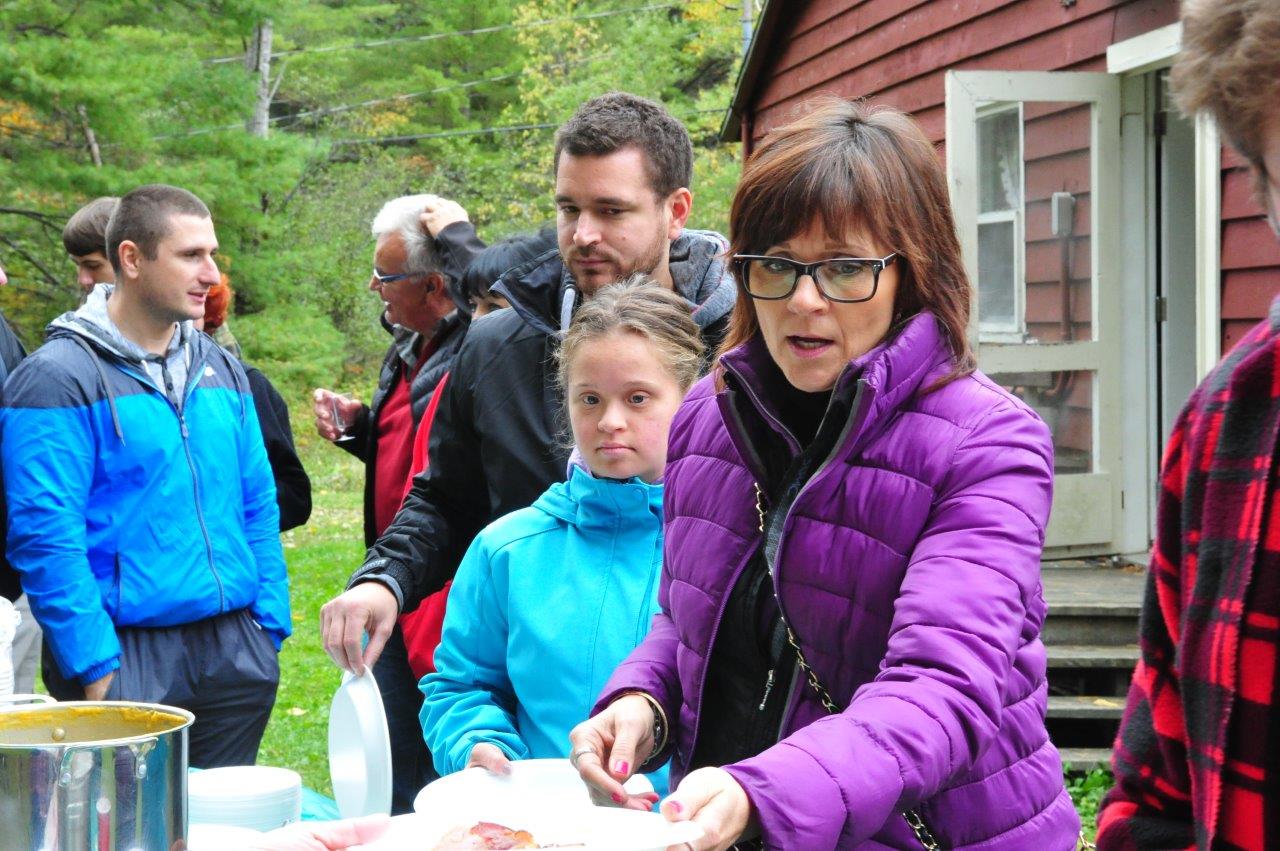 Sylvia with her family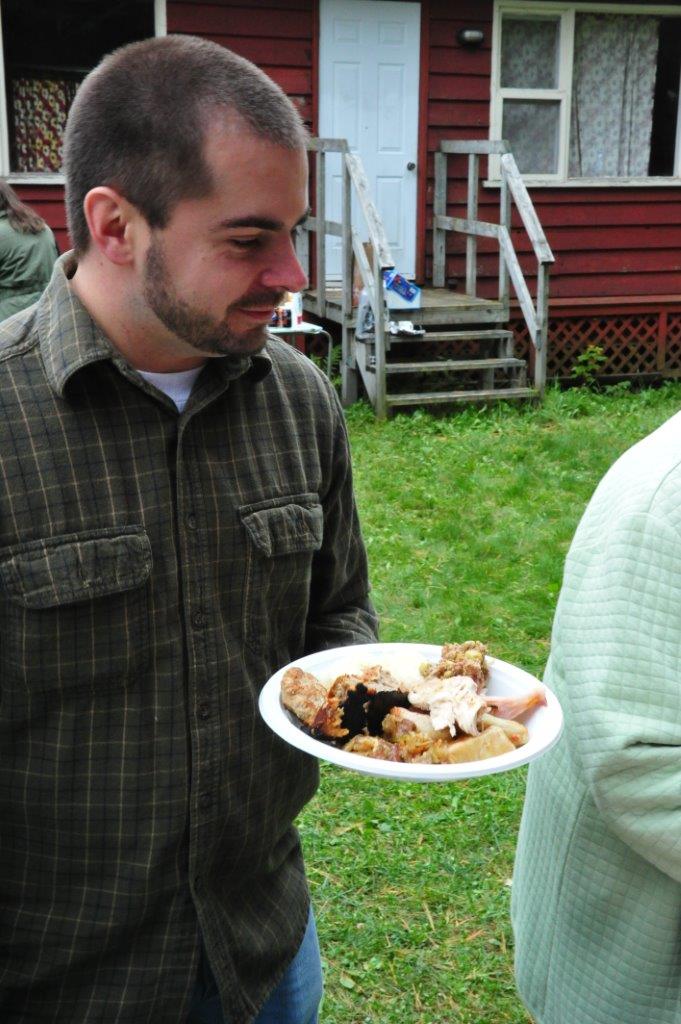 Mark actually grinning as he looks at his food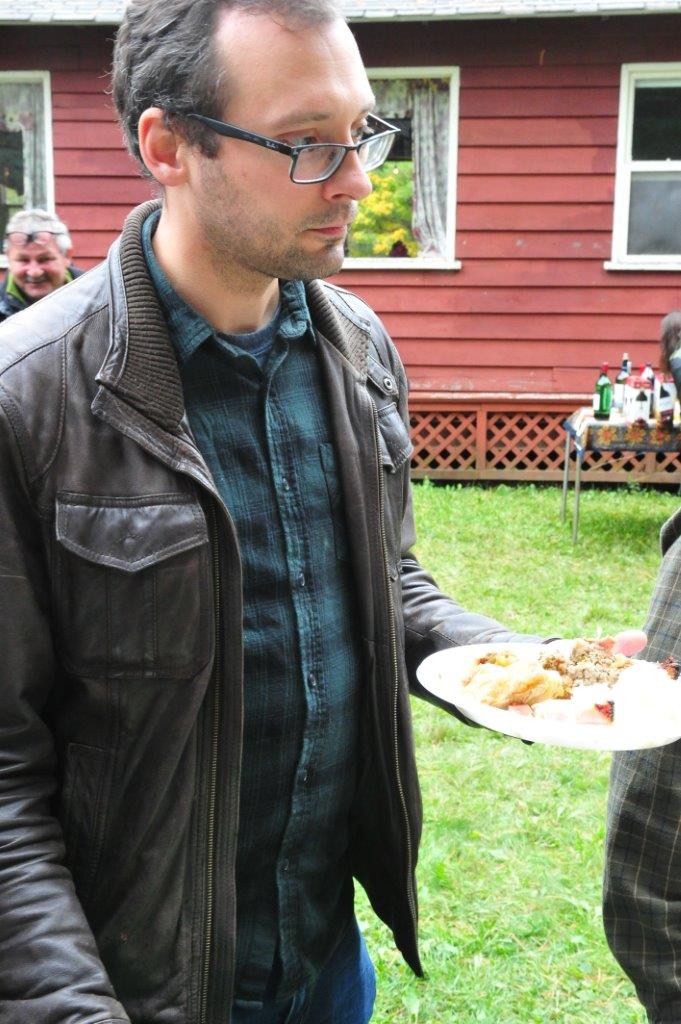 And Pavlo looking to score some more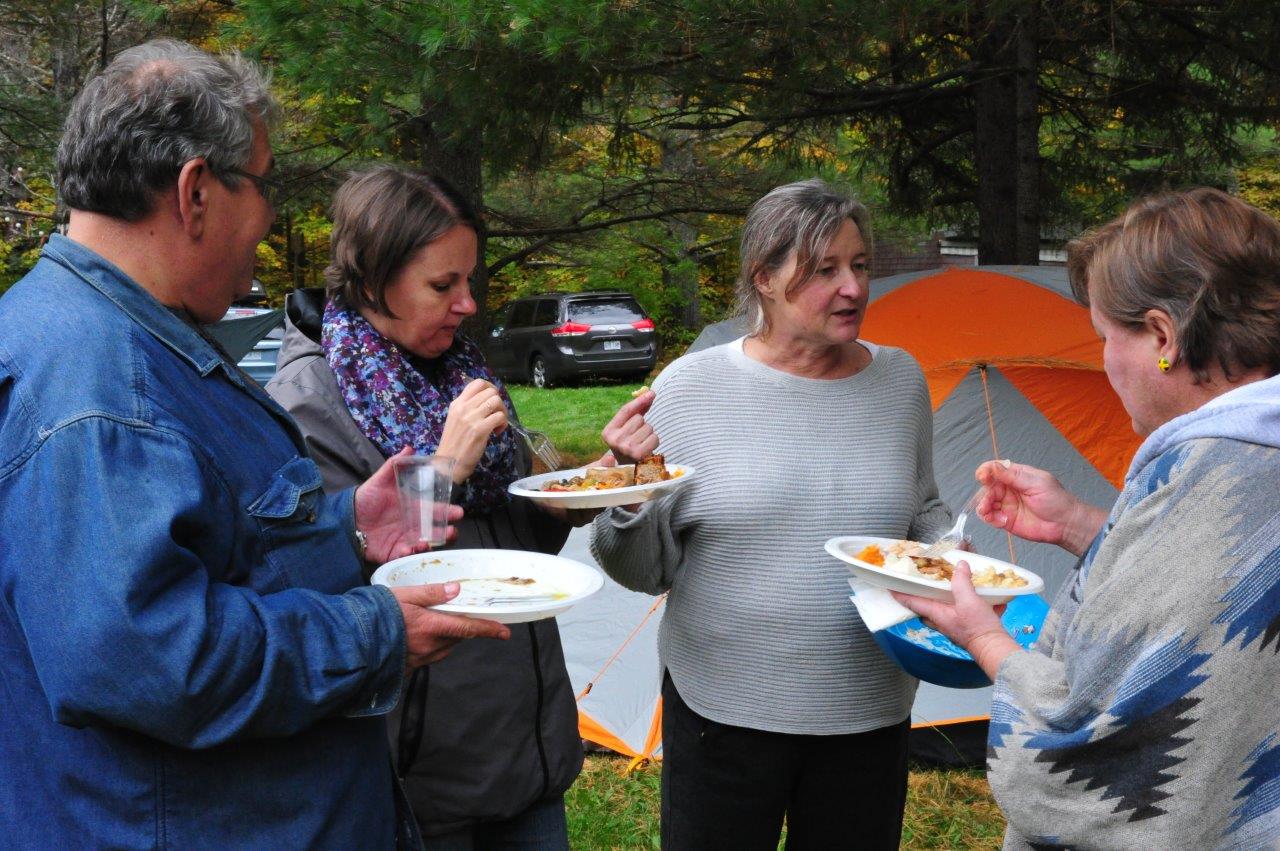 Lots of chatting and catching up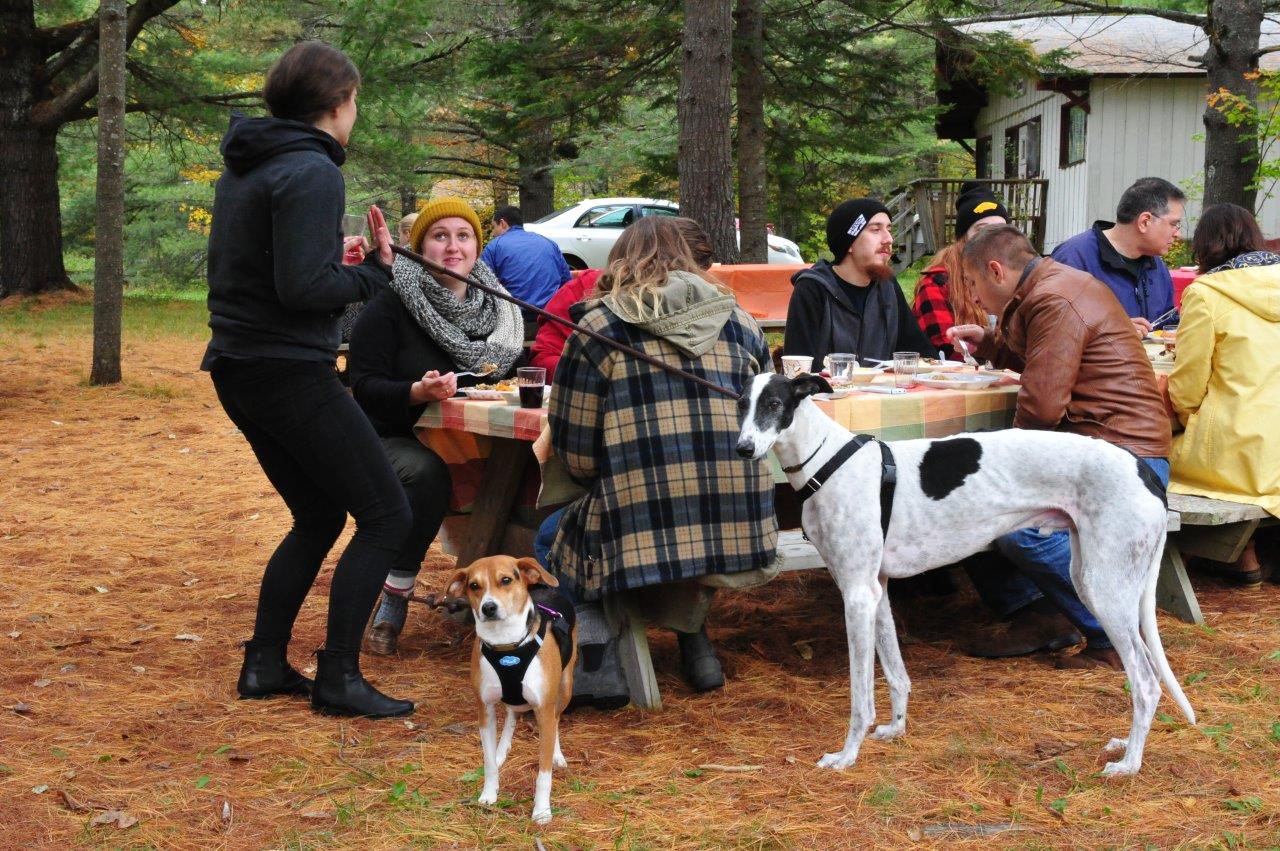 The dogs knew where the good stuff was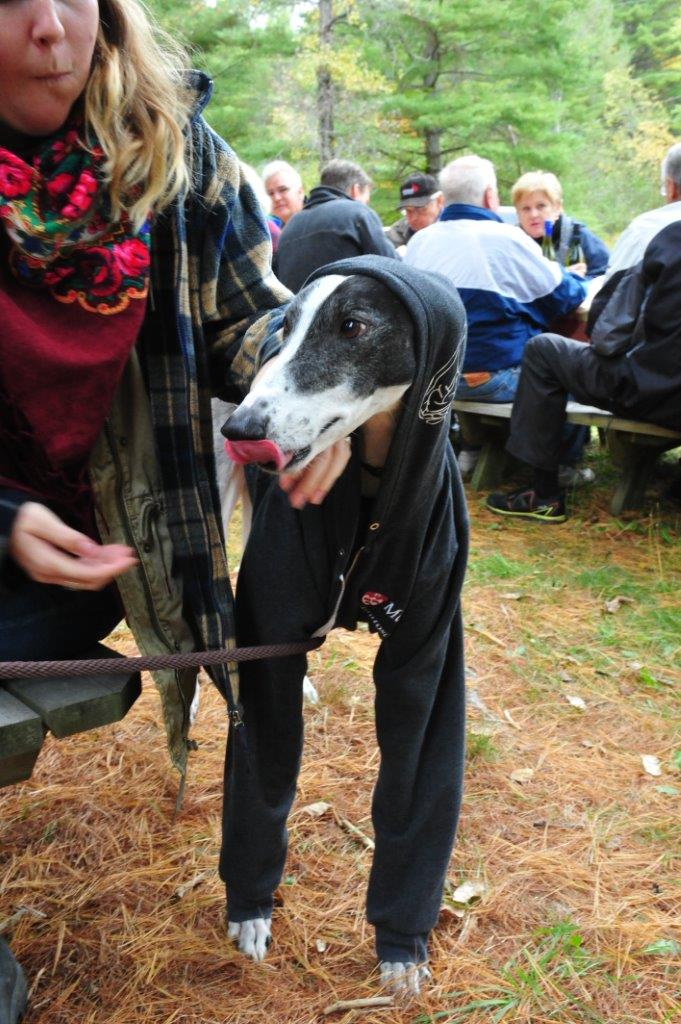 Sam does not have a lot of fur so he gets cold easily. We had to help him out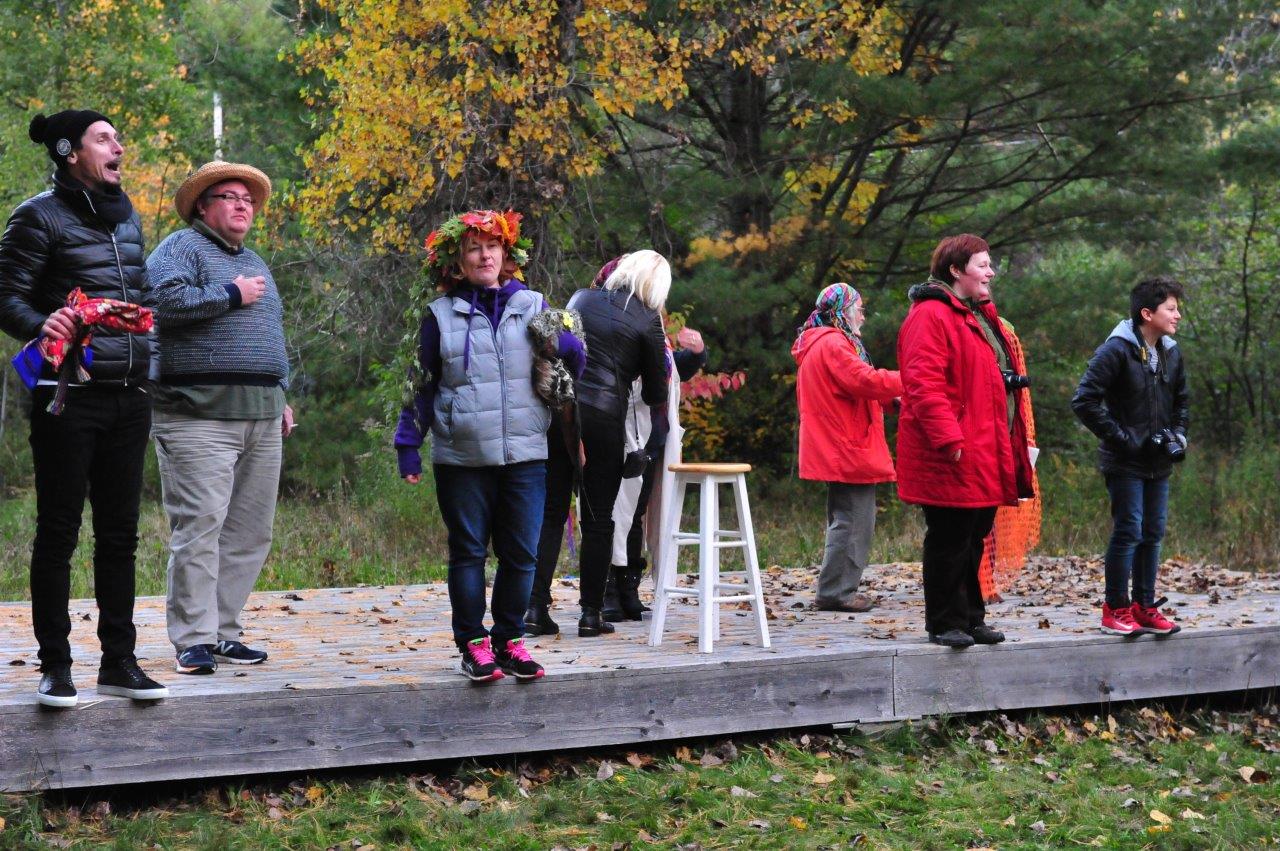 The start of the Sasha and Fedir extravaganza!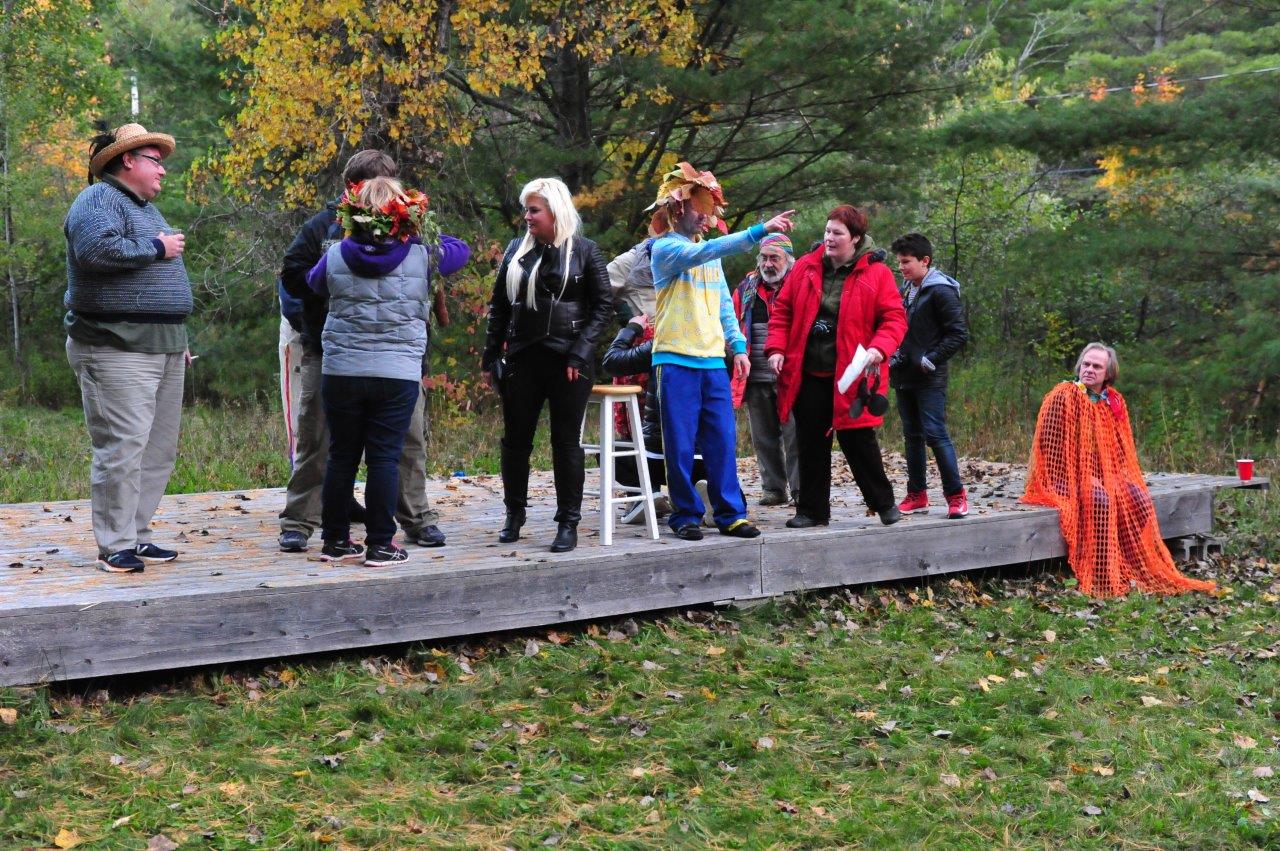 Roles had to be given out and the plot had to be reviewed. this was completely ad lib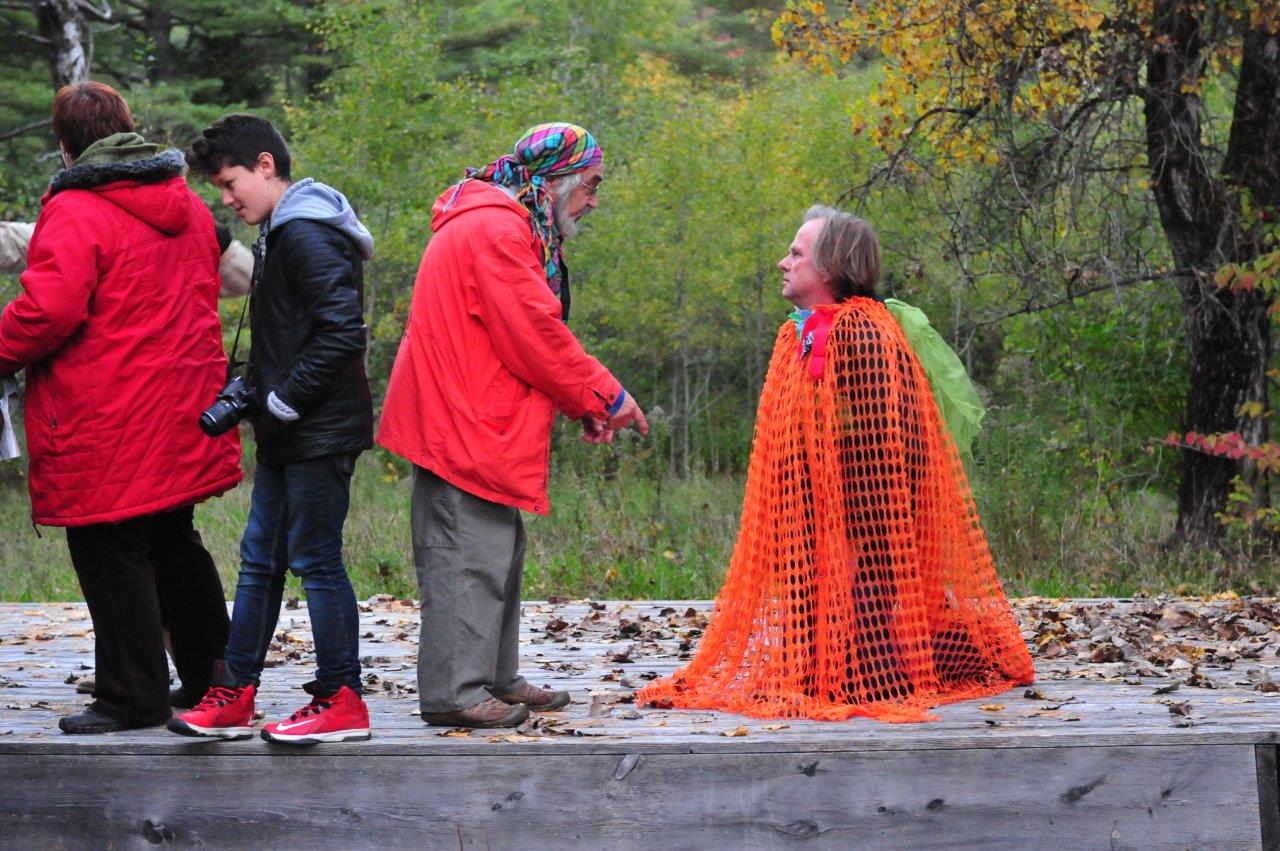 It was hilarious watching Fedir instruct Wolodymyr on his kneews how to play the giant turnip!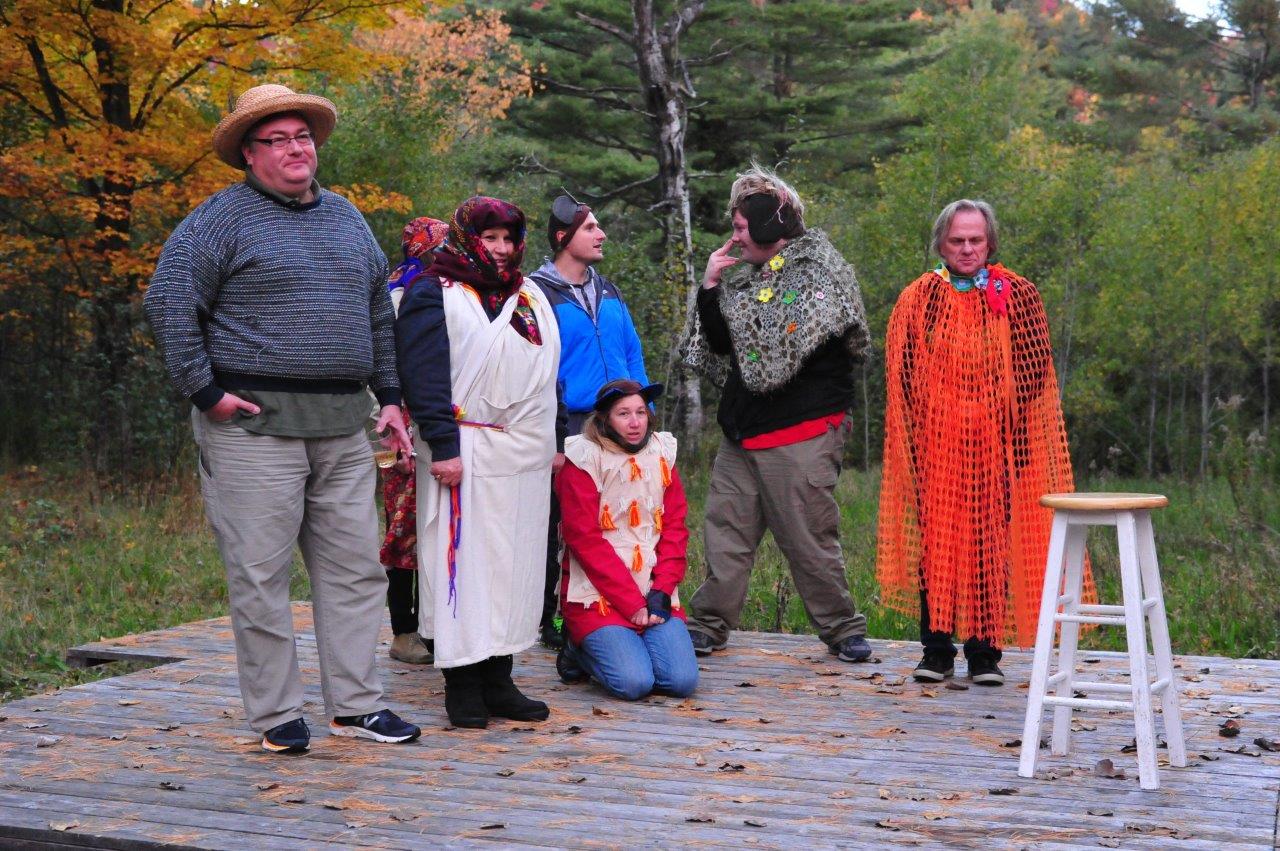 As we get ready...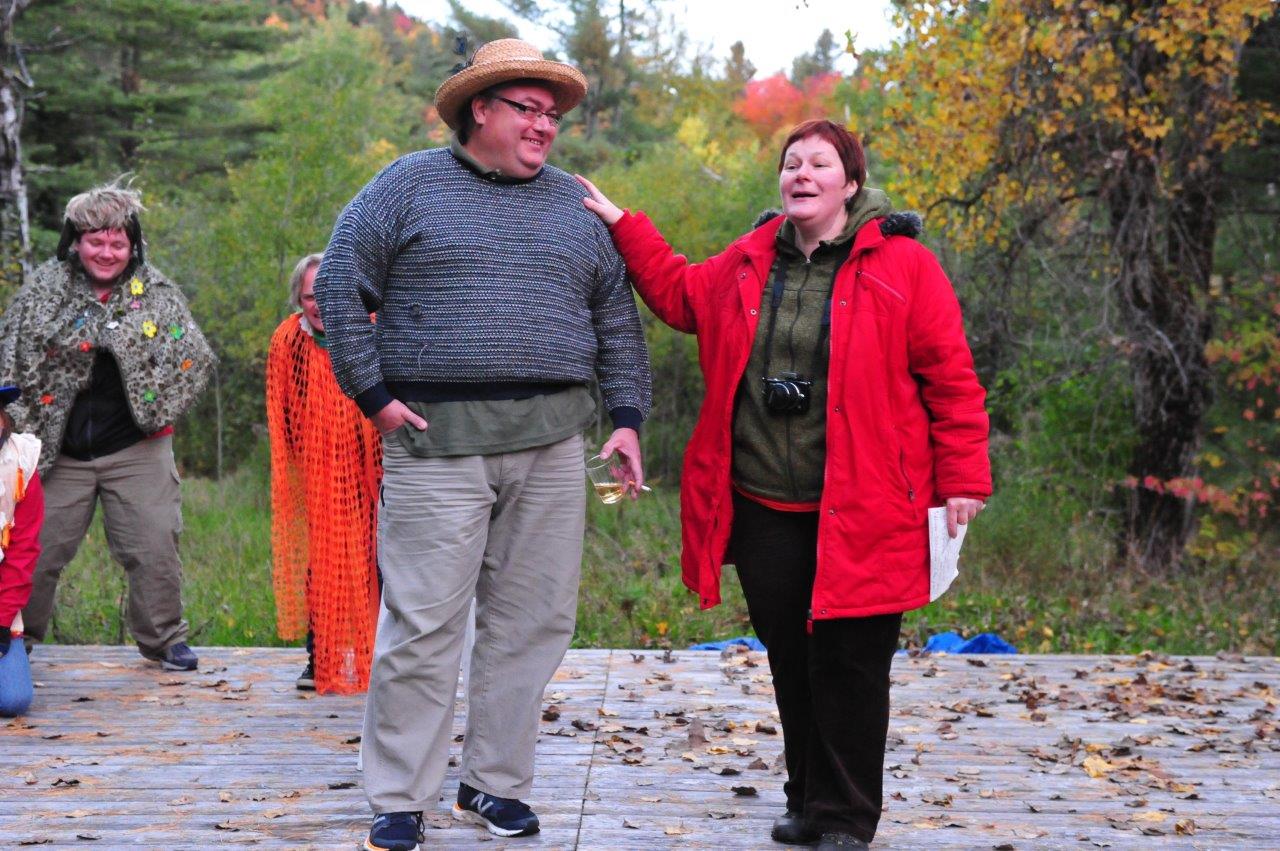 Presentation made by Sasha (drink and cig in hand)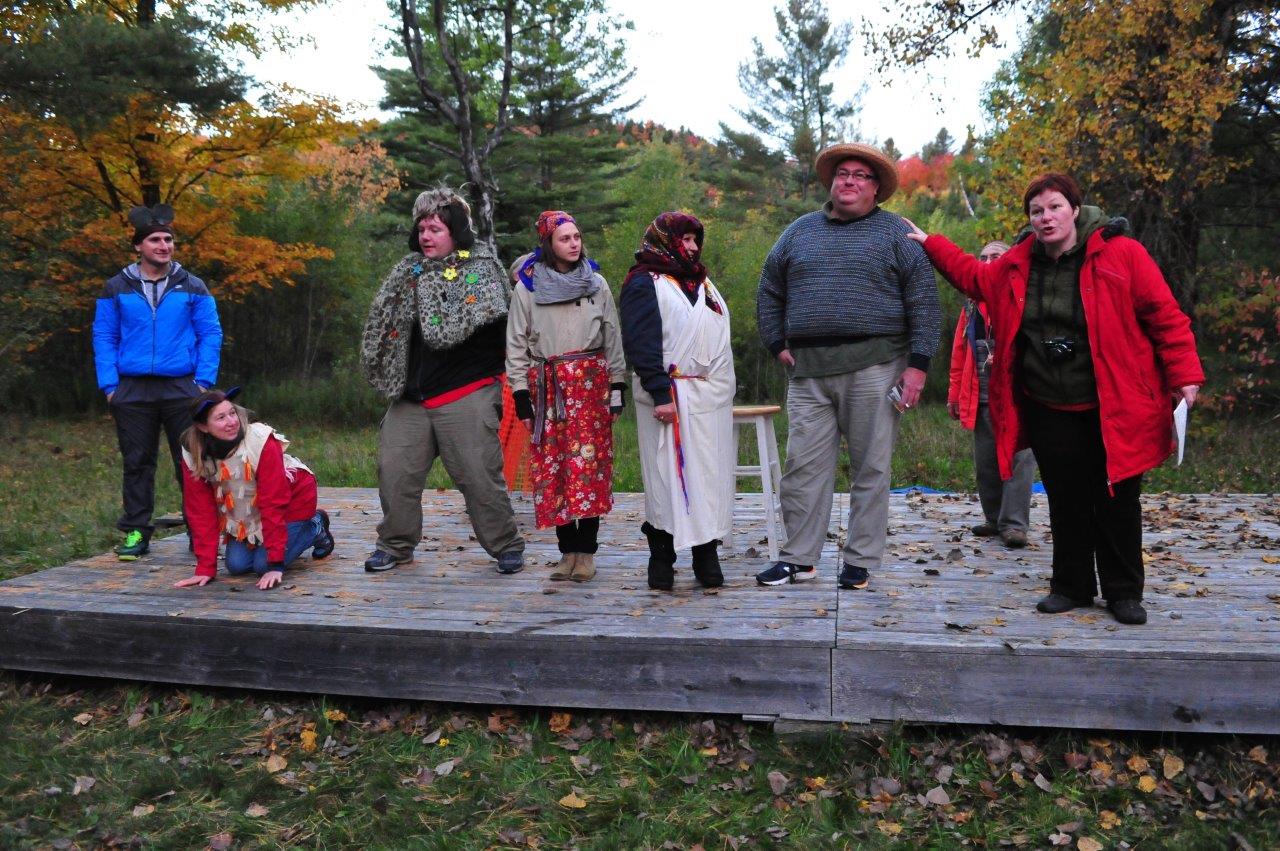 Sasha was the stage manager. This was her show.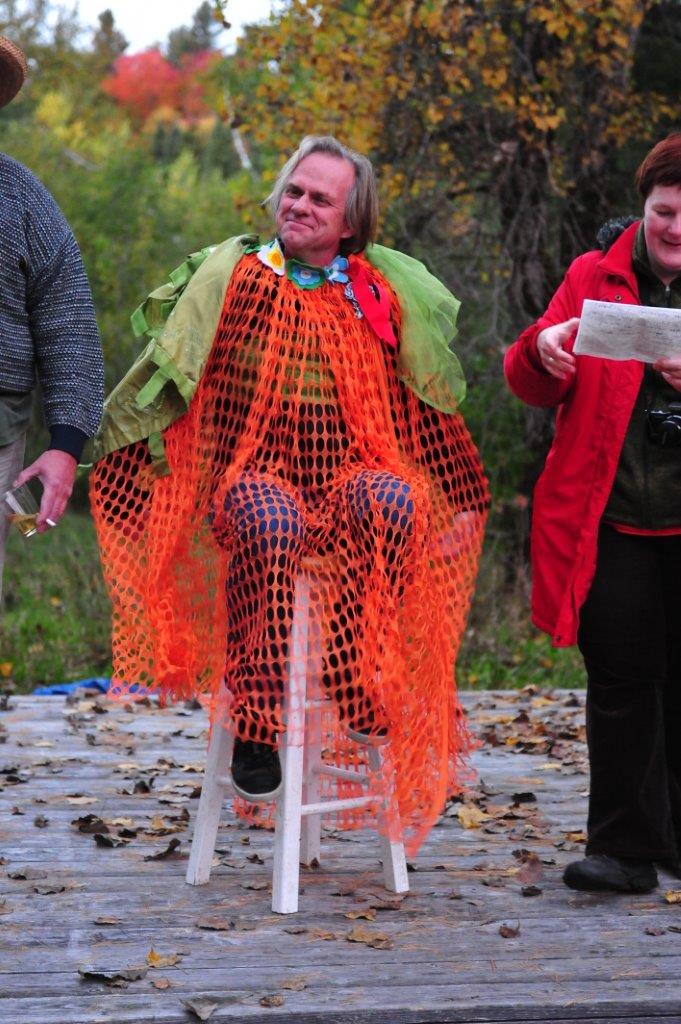 Such a proud turnip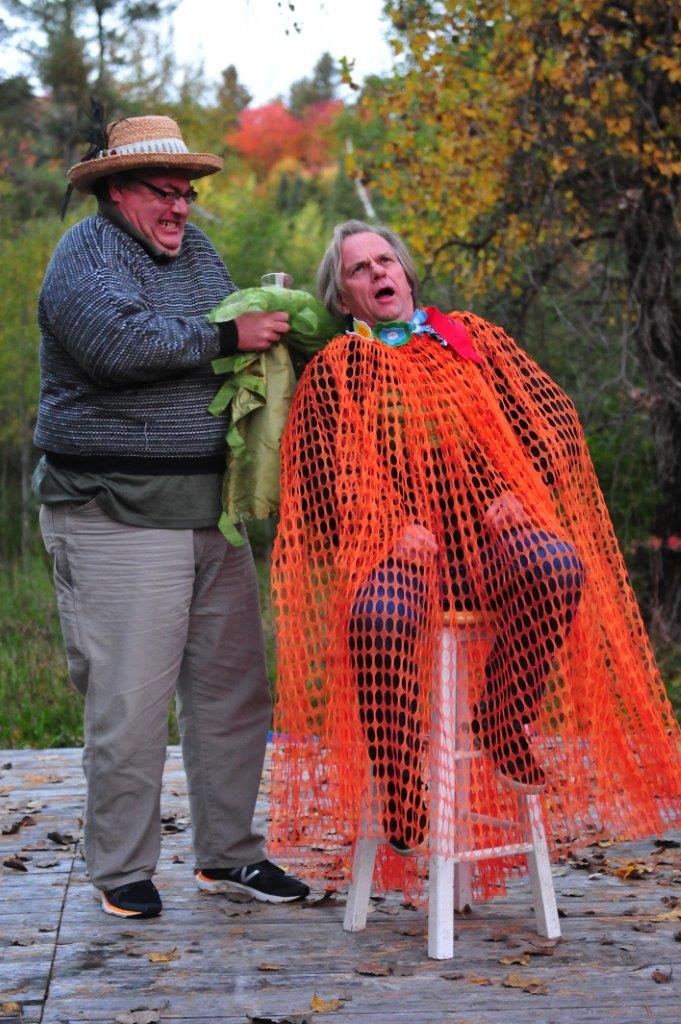 And everyone was trying to pull the giant turnip out of the groud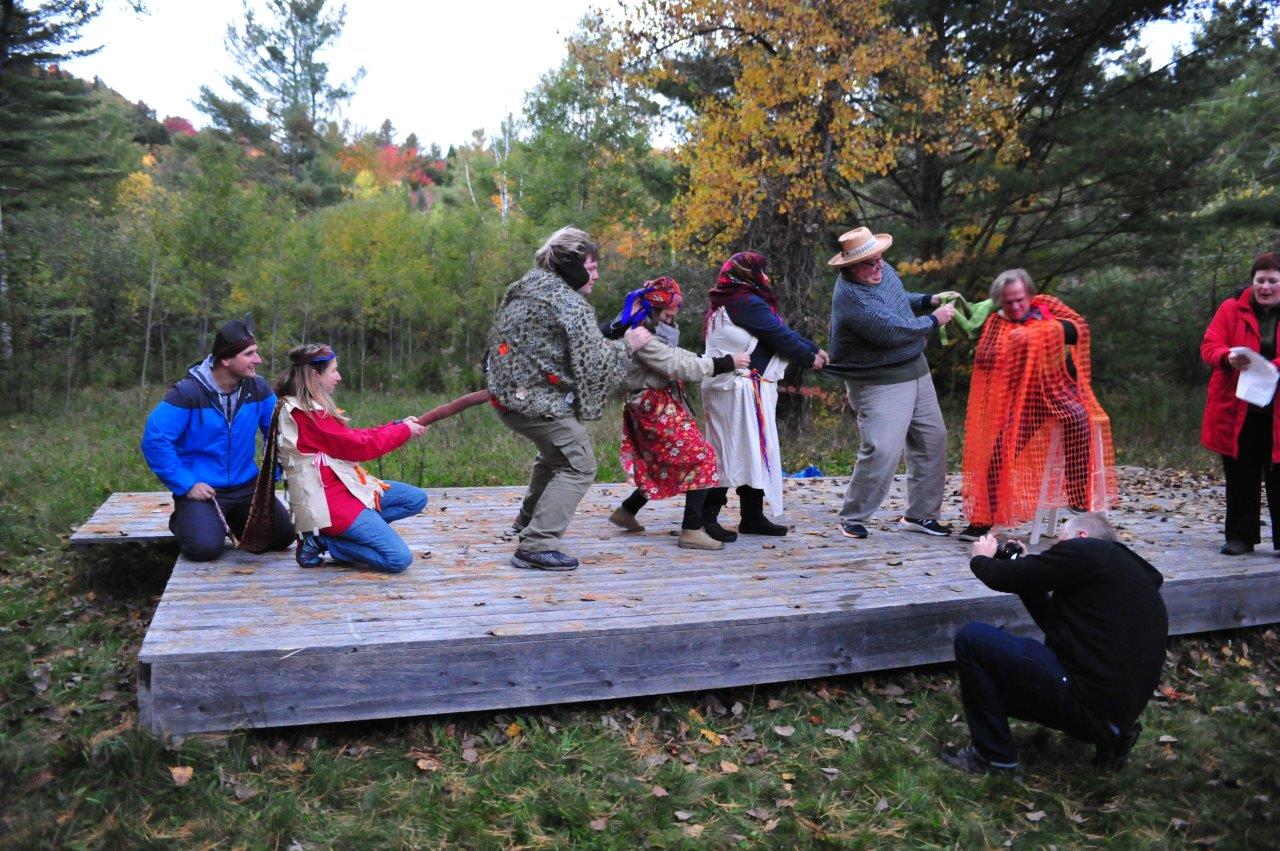 Even the mouse got involved at the end of the chain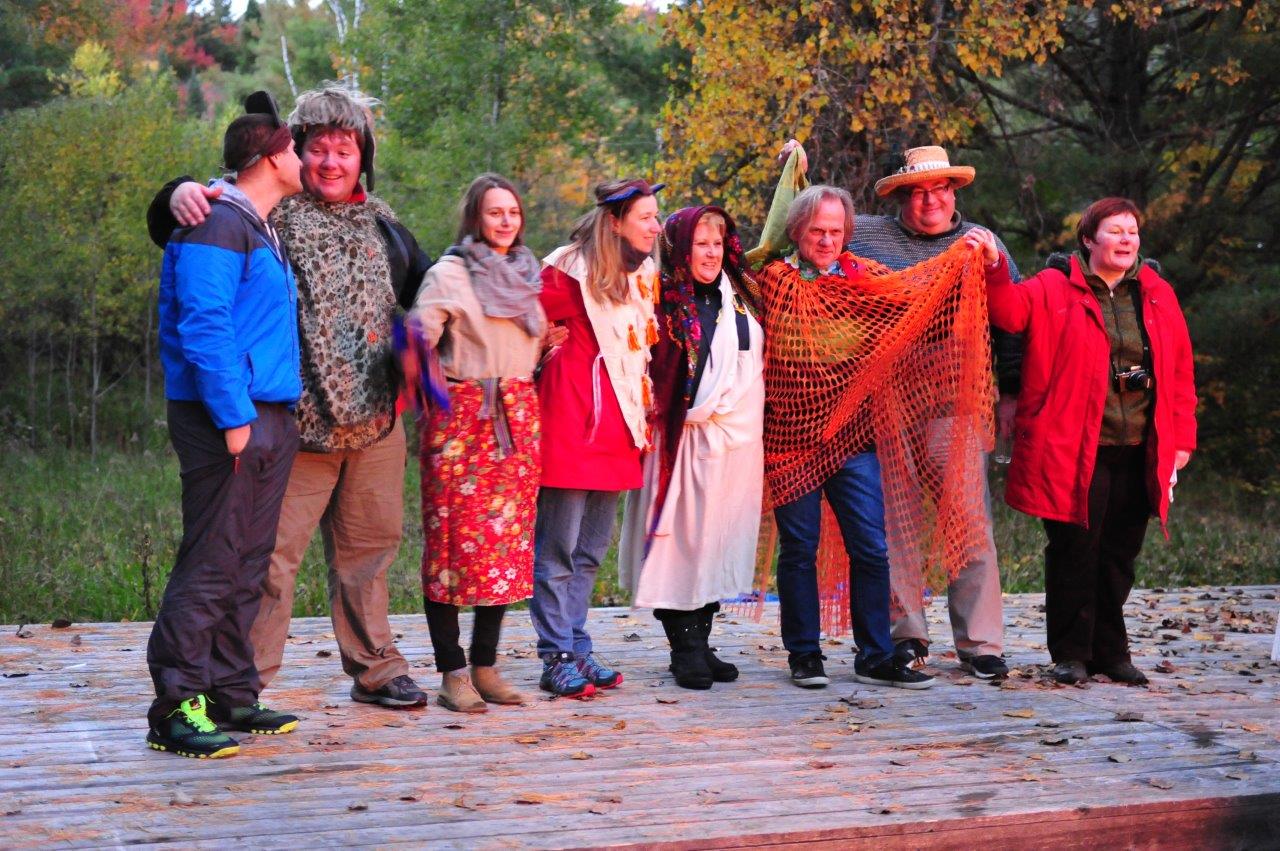 Standing ovation!!!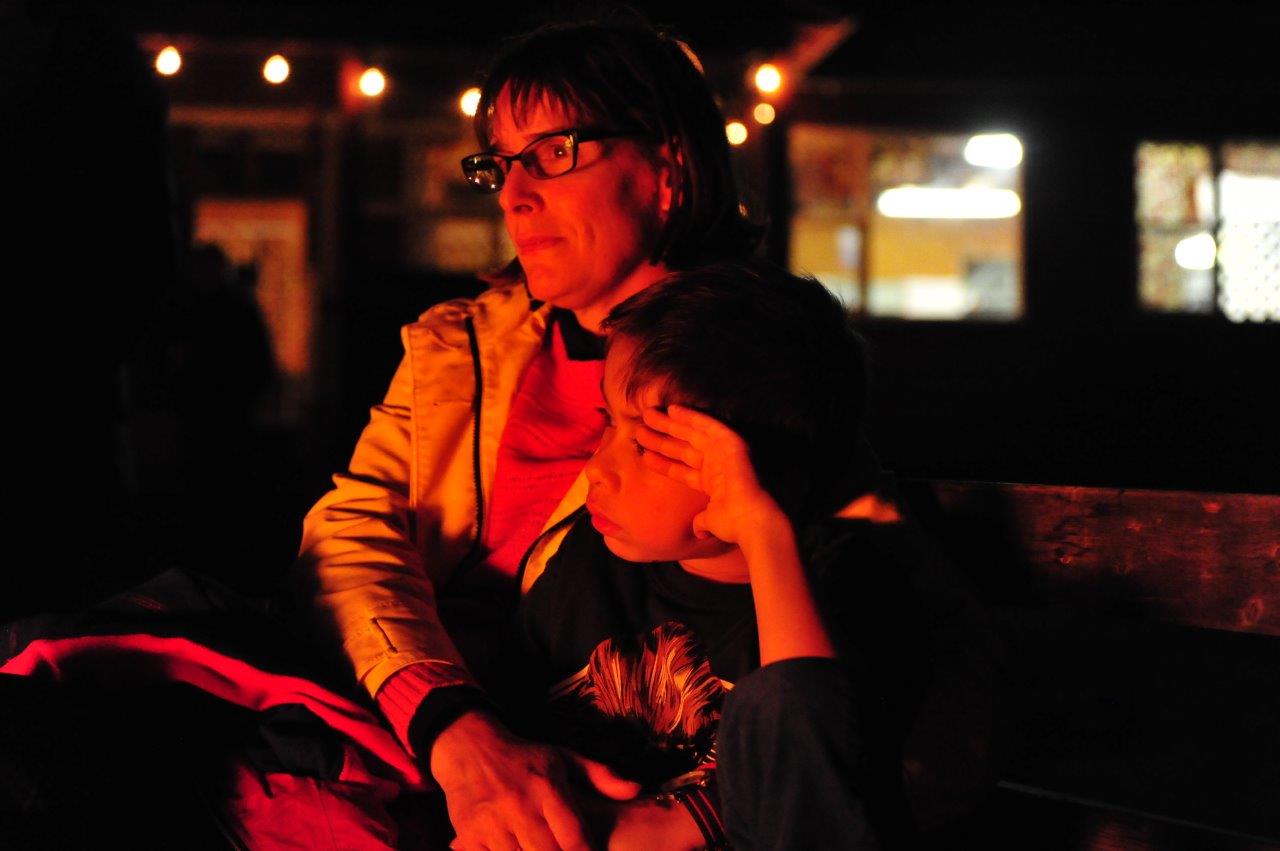 As the evening wore on, we sat and sang by the open fire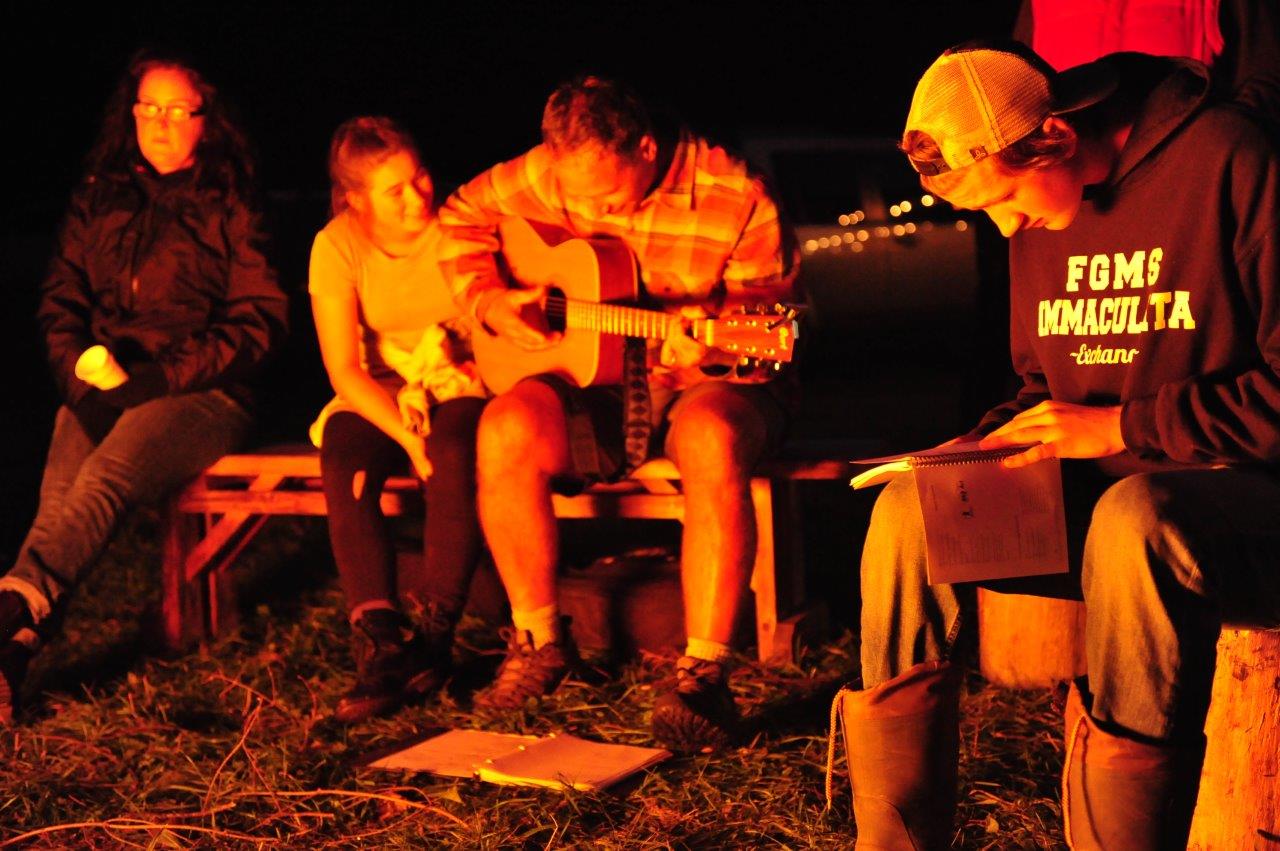 Mychajlo and family carried the tunes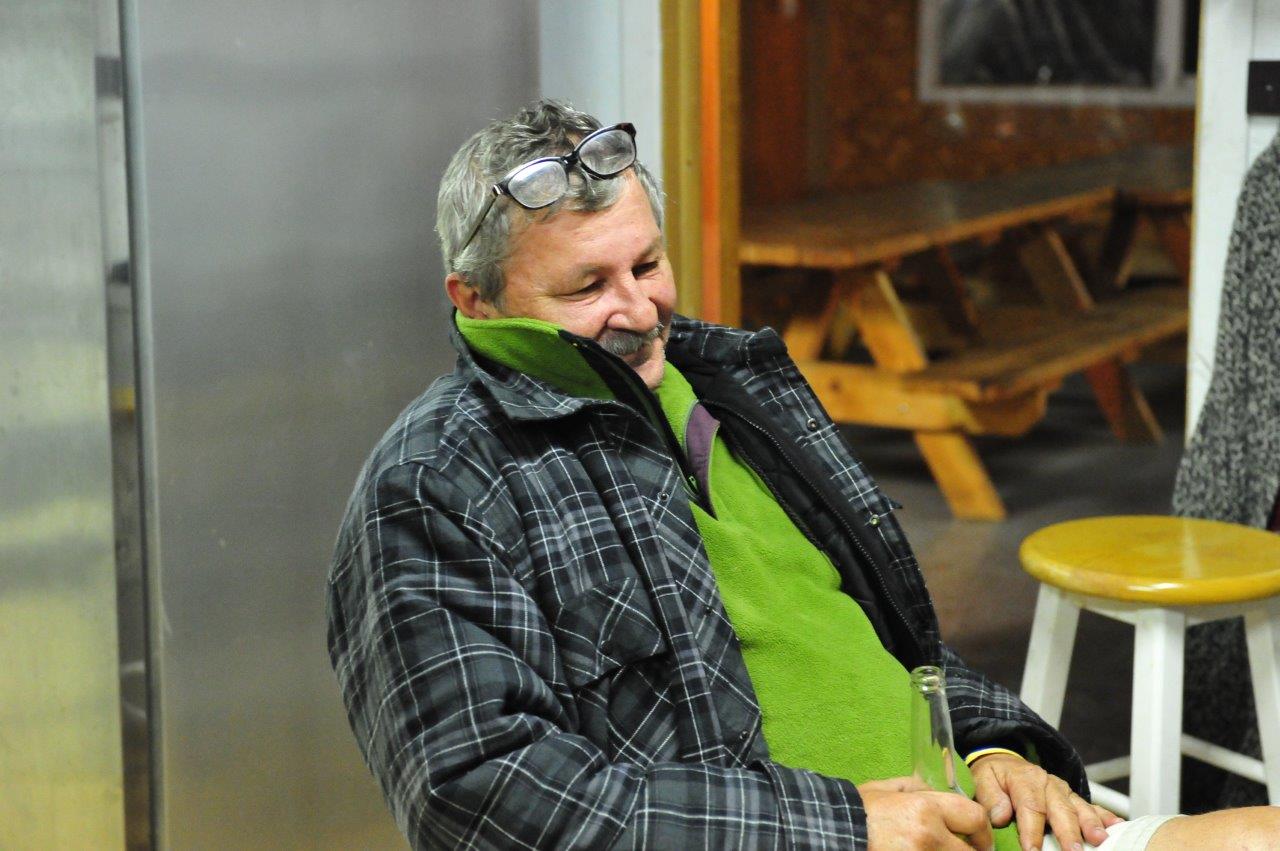 Orest was relaxed and fried up great sausage appetizers!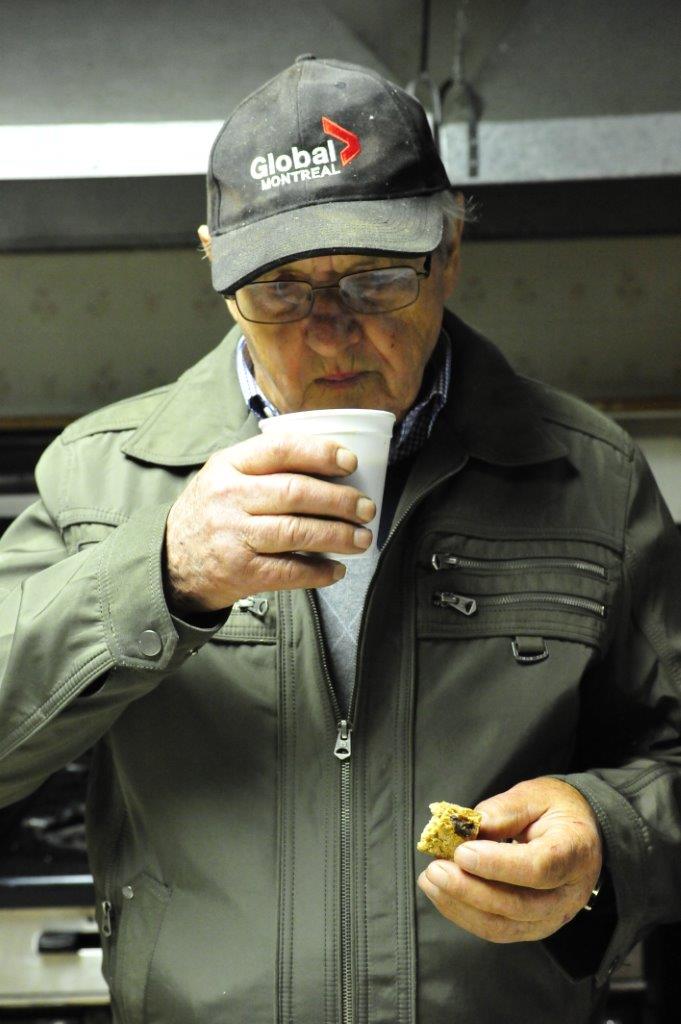 Pan Roman warming up with some coffee. The evening was getting cold!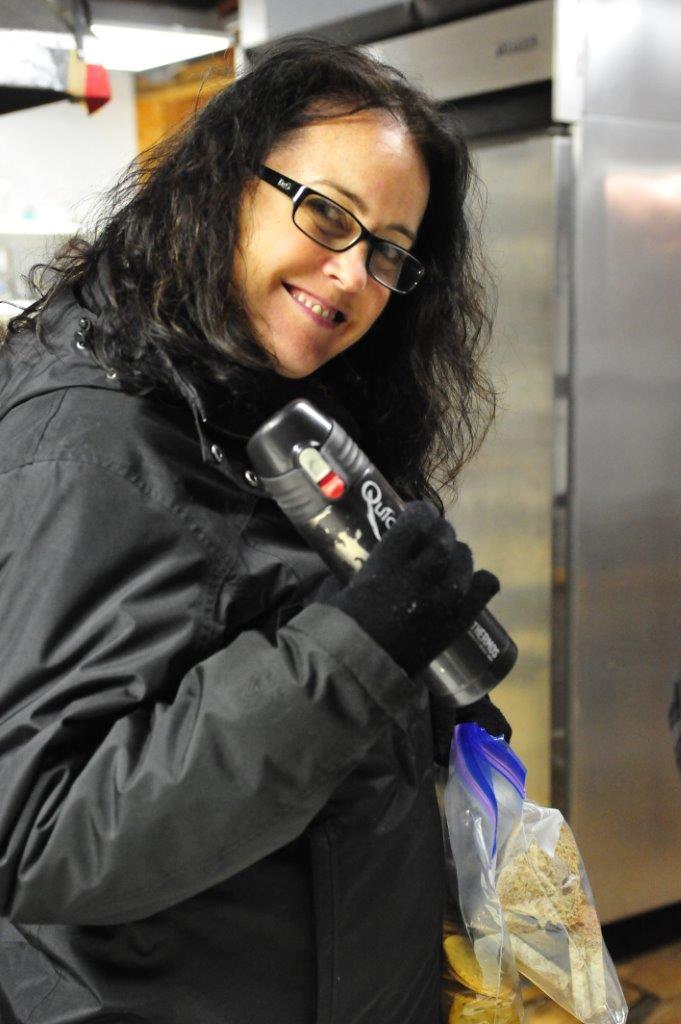 Kate looking sneaky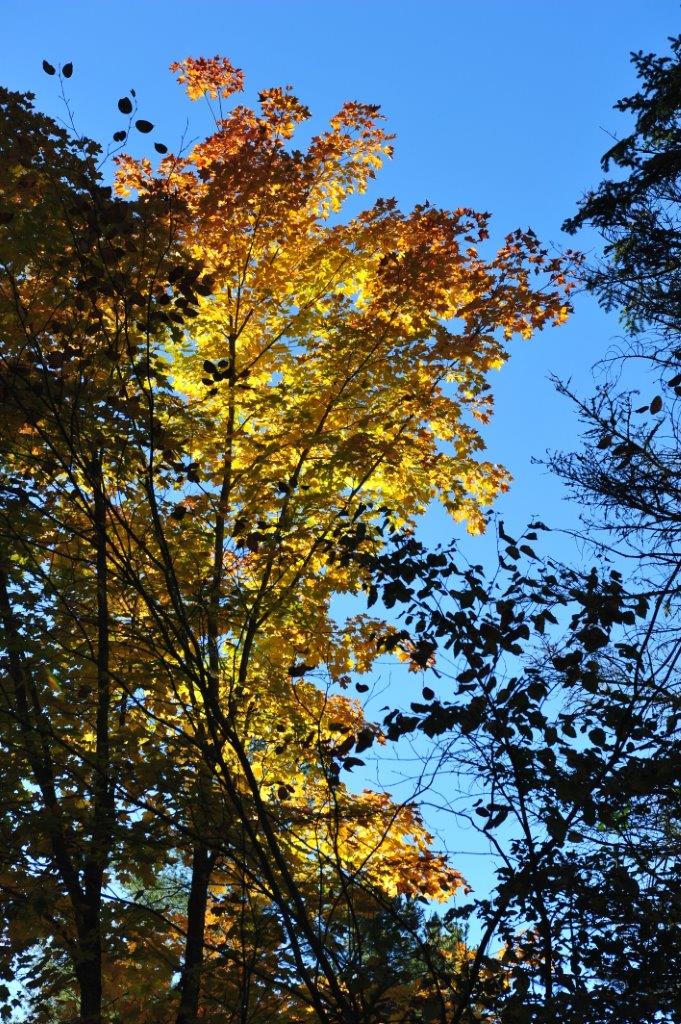 And then it was Monday, and time to call it another fabulous Thanlksgiving!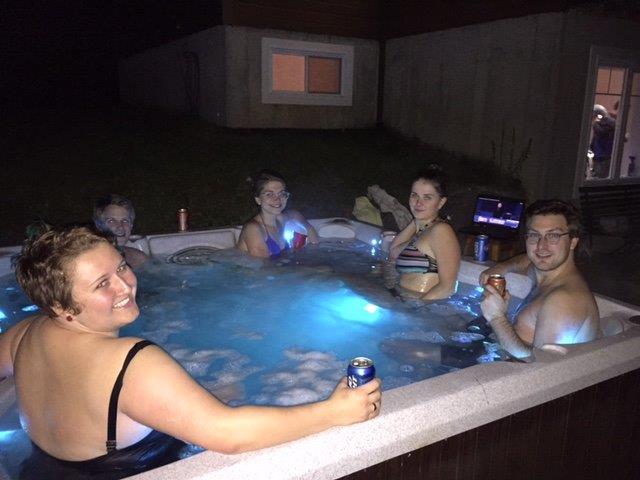 The young adults spent the evening in the hot tub watching the last Presidential debate on the lap top.